You are reading 1 of 2 free-access articles allowed for 30 days
Improving health research structures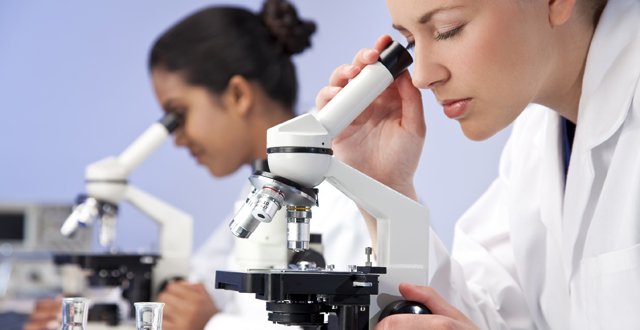 If healthcare research is such a good thing, why do we make it so hard? This was the question posed at a meeting of the Irish Health Research Forum (IHRF) earlier this month in Dublin.
The IHRF was established by the Medical Research Charities Group (MRCG) on foot of their major report in 2014 The Health Research Landscape in Ireland: What Researchers Say. The IHRF is a partnership of organisations and stakeholders that aims to influence health research in Ireland and allow these bodies to work together to enable high quality research, to support research careers and to promote the involvement of service users.
The IHRF is led by a Steering Group, chaired by Prof Gerry Loftus, comprising representatives of various participating organisations including the Mater Hospital, Institute of Public Health, Enterprise Ireland, Irish Research Staff Association, Irish Pharmaceutical Healthcare Association, Irish Research Council, Irish Universities Association, the HSE, and researchers.
The IHRF Forum considers key health research issues, identifies constructive solutions and seek consensus at twice annual meetings of health research stakeholders.
One of the key speakers at the Forum in November, Dr Janet Metcalfe, Chair of Vitae, a UK based organisation dedicated to realising the potential of researchers through transforming their professional and career development, discussed how to make a career in research more attractive. She said that there is a significant gap between the expectations of researchers and the reality of the research working environment.
She quoted Vitae research that showed 80 per cent of prospective researchers aspire to a career in higher education and 60 per cent expect to achieve a career in higher education, but the reality is quite different. Quoting EU research on why researchers leave academic research, three-quarters cited better long-term prospects and job security. However, Dr Metcalfe also suggested the removal of tenure to help improve research careers.
Dr Susan Coote, Senior Lecturer in Physiotherapy, University of Limerick, spoke about the importance of embedding research into clinical practice at the Forum. She stressed the value of collaboration between clinical and academic sites and the importance of co-operation between health professions in healthcare research, in building proper research infrastructure and networks. Dr Coote bemoaned the lack of patient registries and national databases in Ireland, which she said are vital to carrying out population health research. She also highlighted the difficulties in getting ethical approval for non-drug related/clinical healthcare research projects.
Each table at the Forum was asked to come up with suggestions on what the barriers to healthcare research careers are and how they might be addressed.
Key suggestions included:
Rewards for and recognition of research activities by clinicians/practitioners.
Making research part of the job description. Dedicated researcher posts in the HSE and upskilling existing HSE staff to enable them to do research.
Empowering PhD and postdoctoral researchers to take control of their own careers, giving them the opportunity/support to explore different career paths.
Funders to offer longer term grants/fellowships to support researchers' careers (five – seven years)
A proper national research career structure to be put in place, which would be mandated by Government, with appropriate learning and career development supports and careers advisory services to be put in place.
Speaking to the Medical Independent after the conference, Prof Loftus said that the HSE and Department of Health have to recognise that research improves health outcomes, and must support the development of appropriate infrastructure. He echoed some of the Forum's speakers who said that research must be embedded and better supported within HSE healthcare professionals' work schedules, with protected time.
Briefing paper
A briefing paper was developed for those attending the Forum, which highlighted the key challenges facing the profession and assessed what if any progress has been made.
The paper maintained that healthcare research has been negatively impacted by a lack of a career structure in the field: "This clearly has a detrimental impact on researchers and also, very importantly, on the patients, for whose lives their research is intended to improve."
It pointed out that despite concerns surrounding the negative impact that the lack of career structure for researchers has on health research, none of the national policy initiatives have made significant progress to date.
Researchers based in healthcare settings suffer from many of the same issues as those in universities but also face distinct barriers, the paper noted. Quoting MRCG research published last year, the paper said in a question aimed at researchers working in a hospital or health service setting, 77 per cent of the 93 respondents stated that they agreed or strongly agreed that the lack of protected time they were given for research had a negative impact on their research. While there are exceptions, in general research is not well supported by the HSE, with many employed in clinical care finding it either very difficult or impossible to carve out the time required for research, the paper noted. Given that it is well known that research within a healthcare setting improves patient care, this is detrimental to both the quality of patient care in the present and future care, which would be improved by research advancements, the paper stated.
For more information see www.ihrf.ie