You are reading 1 of 2 free-access articles allowed for 30 days
IMO welcomes ECJ opinion on EWTD failure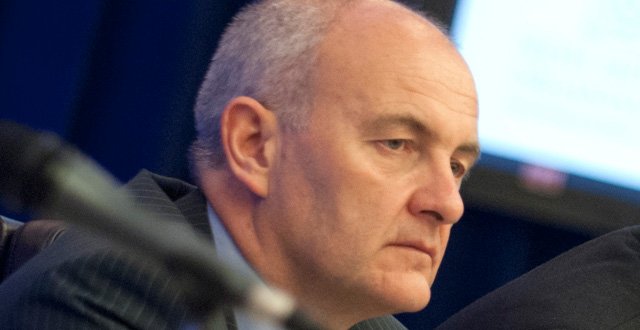 This afternoon, the Department of Health acknowledged that the EWTD had not been fully implemented but said "good progress" had been made. It noted that a full judgment by the Court was expected before the summer.
Minister for Health Leo Varadkar commented: 'We are committed to the full implementation of the EWTD. As a demonstration of that commitment, we have hired 400 additional NCHDs in the last two years and are close to eliminating shifts of longer than 24 hours."
Reducing average working times to 48 hours or less per week remained a challenge, particularly in smaller hospitals, he added.
Minister Varadkar also noted that agreement was reached with the IMO in a High Court settlement of 2010 that protected training time did not count as working time. "However, that position is now in question pending the final judgment by the European Court of Justice," he added.
He said there is ongoing positive engagement with the European Commission, with the most recent meeting having taken place on 11 March.
The Department referred to HSE data that put the average number of working hours for NCHDs as 60 hours a week in 2009, 54 hours per week in 2012 and, at the end of 2014, 51 hours per week.
It stated that the HSE was close to full compliance with all of the provisions of the EWTD apart from compliance with the 48 hour week, which was placed at 68 per cent at the end of January 2015.
However, earlier today, Mr Eric Young, Assistant Director of Industrial Relations at the IMO, said the conclusion of the ECJ Advocate General was a "wake-up call" for the Government.
"For years they have forced NCHDs to work excessive hours and that has caused immense hardship and helped create the morale crisis which is forcing young doctors to emigrate from Ireland," he said.
Mr Young added that an intervention from Europe should not have been necessary.
"Ireland's health service managers must take responsibility and fulfil their legal obligations to employees and to ensure that patients are dealt with in a safe environment," he said.
"While progress was made in the 2013 agreement that brought an end to the NCHD stoppages of that year, there remains enormous work to be done. The target agreed at that time (2013) was that all hospitals would be fully compliant with the EWTD by the end of December last but that is still not the case.
"We estimate there are still 230 NCHDs in over 21 hospitals working over 24 hours and there remain some who are forced to work 32 hour shifts. Thirty-three per cent of NCHDs are routinely required to work in excess of the legal 48 hour limit which must be urgently addressed. Removal of the protected training time will make this situation worse."
The IMO said it will use this legal opinion from Europe to "put further pressure" on the Government to address the issue urgently.