You are reading 1 of 2 free-access articles allowed for 30 days
IMO urges regulation around telemedicine practice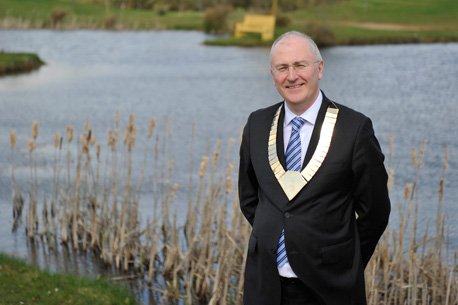 According to the motion, proposed by incoming President Dr Ray Walley, such a service offers no continuity of care, is not personalised, is open to abuse and potentially damaging to long-term health outcomes.
Dr Walley said the ICGP has indicated that the most important consultation "is the first consultation with your own GP, and they have raised concerns in regard to telemedicine. The IMO shares those concerns".
Personalised continuity of care is "the cornerstone of general practice," said Dr Walley.
This was vastly different than those consultations through telemedicine where a GP would meet the patient for the first time and would not have recourse to a personal examination.
"We are talking chicken-and-egg here," he said.
Outgoing President Prof Trevor Duffy seconded the motion and underlined that the IMO is not necessarily against telemedicine.
"I think the important point here is the insurance companies offering a telemedicine service," said Prof Duffy. "Telemedicine is just another vehicle that all of us as doctors can use to allow our patients to access care, and I would certainly have no problems as a doctor using telemedicine facilities in my clinic for patients who attend my service on a regular basis, where that continuity is assured. But when it is done as a cheap marketing gimmick by insurance companies, it really has no place in proper quality care."
Dr Walley noted that GPs, for example, did telephone consultations on a daily basis, following which the patient may be asked to attend the surgery or be referred to an ED or out-of-hours setting, for example.
"But that is all in the context of the GP who has a relationship with these people, knows their past medical history, knows their medications, has access to their chart if necessary."
Dr Walley said the IMO had already stated that it wants telemedicine as part of a new contract, "as happens in 21st Century jurisdictions like the Dutch system".
Public health Committee Chair Dr Patrick O'Sullivan said telemedicine is a useful vehicle in the right circumstances, "but obviously it needs to be very closely regulated to make sure that patients don't suffer through lack of continuity of care or lack of follow-up. I commend the motion and support it."