You are reading 1 of 2 free-access articles allowed for 30 days
Imaging playing increased role in axial spondyloarthritis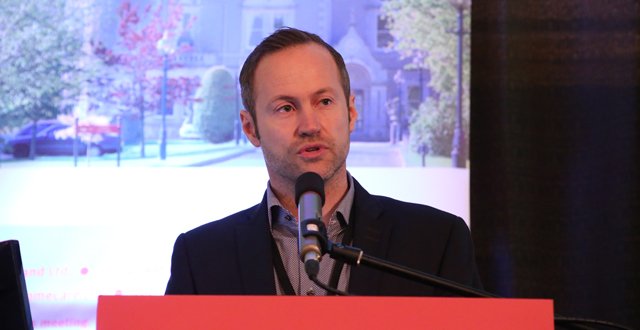 In summary, he said that it is now obvious that anti-inflammatory treatment, especially anti-TNFs, has the best effect on the radiographic outcomes when started in an early disease stage, where only inflammation is driving the disease activity and where structural, post-inflammatory changes have not yet occurred.
Speaking to the Medical Independent (MI), Dr Baraliakos explained: "The earlier we are able to treat — and we can use MRI for early identification of patients — the better the course of the disease will be, not only in the short term but after a decade, so it makes sense to apply these techniques that are able to catch inflammation earlier because patients will benefit a lot, much more than those who obviously do not undergo these examinations."
However, Dr Baraliakos said the increasing use and sophistication of imaging should not replace other clinical data.
"I think the most interesting thing out of all this is the fact we can now image patients and really see and understand what is really happening under the skin when they report pain… but in my opinion, the most important thing is to trust your clinical feeling and combine it with what you see on imaging."
Dr Baraliakos also spoke on the emerging knowledge that the gut has a key role to play in inflammation.
"At the moment we are still trying to explore this scientifically. I cannot say anything about daily practice and how to apply it in daily practice, but a little hint would be 'think of the gut' when you see a lot of inflammatory activity, even if patients do not complain about symptoms," he told MI.
Also speaking about the gut and inflammation was Prof Fergus Shanahan, Consultant Gastroenterologist, University Hospital Cork, Chairman of the Department of Medicine in University College Cork (UCC) and Director of the Alimentary Pharmabiotic Centre, UCC.
In a comprehensive presentation on the role of the microbiome in health, Prof Shanahan reminded delegates that notable success stories of the microbiome include targeting Helicobacter pylori to eliminate ulceration and MALT lymphoma, faecal transplantation for recurrent Clostridium difficile, and targeting microbial enzymes in drug therapy.
In rheumatology specifically, he highlighted the link between nasal carriage of Staphylococcus aureus and Wegener's granulomatosis and the links between inflammation of the joints and the gut.
He told the meeting that there needs to be a "paradigm shift in dietetics", highlighting research showing how bland, repetitive diets in long-stay residential homes, even if they fulfil basic nutrient requirements, lead to a reduction in gut microbial diversity, thus proving that diet variety is vital.
He also highlighted emerging evidence showing links between antibiotic intake and the risk of developing diabetes and Crohn's disease.
Speaking to MI, Prof Shanahan said it "would be ideal to have joint [rheumatology and gastroenterology] clinics" in Ireland.
"We have enough patients who would benefit from seeing them. What happens is, we end up playing rheumatologists and they end up playing gastroenterologists, so joint clinics would be great," he said.