You are reading 1 of 2 free-access articles allowed for 30 days
ICU Audit to deploy in Drogheda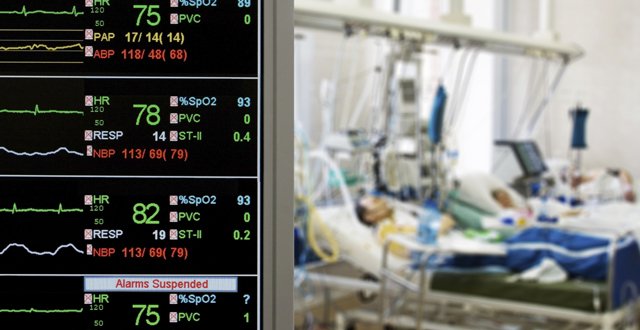 The National Office of Clinical Audit (NOCA) — a joint initiative of the HSE and RCSI — intends to deliver the ICU Audit to all ICUs over the next 18 months. It is live in the Mater Misericordiae University Hospital and University Hospital Limerick, NOCA said.
NOCA will use the National ICU Audit to "drive quality improvement to achieve the best possible clinical outcomes by turning clinical data into quality information," said the Office. Earlier this year, MI reported on delays in commencing roll-out of the audit, a matter that had concerned organ donation advocates.
A NOCA spokesperson informed MI in January that the Office had "spent considerable time and effort in the scoping, procurement, tendering and configuration elements of creating an audit tool capable of collecting our extensive ICU audit dataset".
The purpose of NOCA, which was created in 2012, is to establish sustainable clinical audit programmes at national level, thereby improving outcomes for patients.
Last week, at its inaugural conference at the RCSI, Clinical Director to the NOCA Executive Team Mr Ken Mealy noted that despite the progress NOCA had made, challenges requiring national policy remained. In particular, due to delays bringing the Health Information Bill into law, NOCA's first audit stream identified and developed in 2012 — the Irish Audit of Surgical Mortality — remained dormant.
According to NOCA, it has fully commissioned and is working with hospitals through established governance structures with regard to the Major Trauma Audit and Irish Hip Fracture Database. It is also working towards deployment of the National Audit of Hospital Mortality.
Additionally, final user testing of a bespoke electronic collection tool for the implementation of the Irish National Orthopaedic Register is underway, with the support of the South Infirmary Victoria University Hospital.
"More recently, NOCA commenced work with the National Perinatal Epidemiology Centre and are now working to support governance to ensure output of their valuable audits are returned and used at hospital level to improve outcomes for mothers and newborns nationally," the Office said.