You are reading 1 of 2 free-access articles allowed for 30 days
ICGP Annual Conference 2016, Galway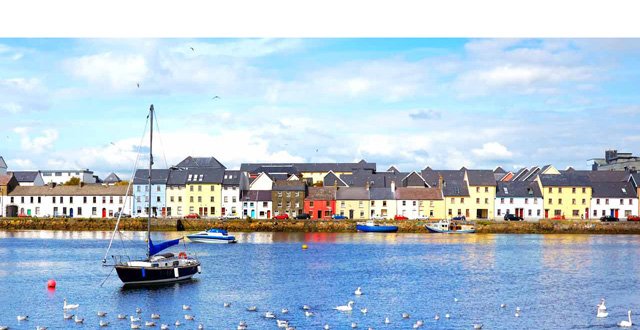 Medical Council has 'terrible image' among profession
The ICGP's representative on the Medical Council has acknowledged the "terrible image" the regulator has among doctors.
Bray GP Dr Rita Doyle said this was because it was "not communicating very well with the profession".
Dr Doyle was speaking during the ICGP Annual Conference in support of a motion calling for the ICGP to engage with the Council and professional indemnity bodies to develop new structures to allow for local resolution of patient complaints through mediation.
She commented that the Council wishes to deal with Fitness to Practise matters, rather than "small issues" that can be resolved locally.
Dr Doyle emphasised that, in fact, the Council was "very keen" that local methods of mediation and resolution be used to address complaints that do not warrant action by the regulator.
"It would be in the patient's best interests and in the doctor's best interests and in the Council's best interests. This is a no-brainer as far as I am concerned," she said.
Dr Richard Brennan, in proposing the motion on behalf of the Carlow/Kilkenny Faculty, said that most doctors were found to have no case to answer on complaints to the Council. However, in these cases, he said the patient was still left with no resolution as regards their dissatisfaction.
Dr Brennan, who noted that he had served on the Council and has a role with Medical Protection, said his understanding was that the regulator was seeking reform of the complaints process through an amendment to the Medical Practitioners Act, 2007.
During a later motion proposed by the East Cork Faculty, on the College having a greater role in supporting members subject to complaints to the Council, GPs spoke of the fear associated with receiving a "brown envelope" from the Council, potentially denoting a complaint made against them.
Dr Joe Moran of the East Cork Faculty said there was a "dysfunctional relationship" between the Council and GPs, who "feel they are only as good as their last mistake".
Some concern was expressed at the meeting about the prospect of the ICGP unconditionally supporting members subject to complaints.
However, the meeting agreed that the ICGP needs to do more to offer appropriate support to members during the complaints process.
Six training schemes under reconfigured structure
GP training will be reconfigured into six schemes from its current structure of 14 programmes, the outgoing CEO of the ICGP has confirmed to the Medical Independent (MI).
MI understands the new structure would be overseen by a National Dean of GP Specialist Training, Assistant National Deans and six scheme Vice-Deans.Mr Kieran Ryan said GP training will involve six training schemes and up to 12 "education units" spread geographically.
Mr Ryan said the HSE had sought a more efficient and minimised structure and the College considered that six schemes was reasonable.
The College has been in ongoing discussions with the HSE about the full transfer of training to the ICGP. Mr Ryan said he expected an agreement to be finalised imminently.
The proposed new structure of GP training would be a "hub-and-spoke type approach", with six schemes and 12 regional units of delivery.
"That would be how we would distribute it, but the exact nature of the distribution has yet to be defined; it is something we will work with the HSE on during implementation," Mr Ryan told MI. "So we'd have some consultation with people on where the most appropriate location is for the education centres. Ultimately, it is a six-in-12 model, but there is also opportunity that if we grow training numbers, we may need to establish additional units to cope with the capacity issues."
He said the proposal is broadly based on current intake numbers of 172. He did not foresee a reduction in GP trainer numbers and underlined that this number would require expansion in the event of an increase in trainees.
"Trainer numbers are unlikely to be affected. In fact, the trainer numbers, if we look at the requirement of Government to expand training numbers — it clearly has to grow."
According to Mr Ryan, the one-on-one GP trainee-trainer model is at the core of GP training and is something the College believes is "absolutely essential".
The Programme for Government document confirmed an intention to increase the number of GP places over the next five years to 259 annually.
Mr Ryan told MI it was important to be "realistic" about training numbers. He noted that around 300 people apply for GP training places every year.
"We have 172 places available; when we go through the application process, look at their forms, look at their suitability for training, we only end up with 220 to 230 people suitable for training, and that is at an entry-bar level."
He said the projections around the necessary GP workforce were not fully clear. "They are dependent on the State deciding what the roles are for other individuals in the delivery of care in the community or in primary care."
However, he said it was evident that general practice faced "an absolute deficit" in manpower.
"Even to stand still, we need to train more," he added.
Warning on companies organising travel under EU Cross-Border Directive
Patients should be cautious of companies seeking to organise their itinerary for treatment abroad under the EU Cross-Border Directive (CBD), a HSE manager has told GPs.
Speaking at the ICGP Annual Conference, which took place in Galway from 6 to 8 May, Ms Catherine Donohoe acknowledged that some patients may benefit from services that organise flights, accommodation and transfer if this was for a nominal or reasonable fee.
However, she warned that her office was aware of a patient who went for treatment to mainland Europe, using a company in the UK that charged thousands of euro.
During the seminar, Ms Donohoe outlined the key aspects of the CBD. She said a patient could access care in another EU/EEA country that they would be entitled to in Ireland's public health system.
The patient pays for the treatment and claims reimbursement from the HSE at the cost of the treatment abroad or the cost in Ireland, whichever is the lesser. However, travel expenses are not covered.
Ms Donohoe said there is a process of "prior authorisation" for all inpatient care. She said this was to ensure that patients were aware of how much they would be reimbursed for before they decided to go abroad.
Some healthcare provision is exempt, including immunisations, organ transplants and long-term care.
Ms Donohoe outlined that Irish activity under the CBD is increasing substantially. She said that between January and March 2016, some 165 reimbursements were processed, in comparison with 16 in the corresponding period last year.
Additionally, from January to March 2016, there were 88 applications for prior authorisation processed, compared with 24 in the same period of 2015.
The total value of reimbursements from January to March 2016 was €401,643, representing an increase of 662 per cent on the same period of 2015, when the value was €52,662. Furthermore, there were 1,601 queries received by the HSE National Contact Point on the CBD in the first three months of this year, as compared to 378 in the same period of 2015.
Patients were predominantly accessing general surgery, ophthalmic surgery (eg, cataracts), orthodontic and orthopaedic procedures. They may receive care at public or private facilities under the Directive.
GP 'frustration' spurred trainee's initiative
A GP trainee has developed a web-platform that can link GP practices requiring locums and assistants with GPs who wish to work in their locality.
Dr Rukshan Goonewardena, who was promoting the initiative 'GP Link' at the ICGP AGM, told the Medical Independent (MI) he developed the proposal after hearing GPs' frustration at the ICGP Winter Meeting 2015.
Dr Goonewardena, who will complete his GP training this July, told MI: "Last November at the [ICGP] Winter Meeting, I could see the frustration in people… I thought, if we don't do something, practices are going to shut down. Just now, I was talking to a GP [in the west] who said that he couldn't find an assistant and he might have to shut down, but at the same time I would know people who would be quite happy to get a big list and live in an area and settle down."
He added: "I made the website thinking I will help out the practices who are looking for locums and assistants, and then for people like myself, who are looking for assistant jobs." He said the website would function in such a way that people can be matched by location.
Diverging views on online prescriptions heard at AGM
Online availability of antibiotic prescriptions from commercial operators should be banned, heard a lively debate on video consultations at the ICGP's Annual Conference and AGM.
Dr Nuala O'Connor, GP Lead for Antibiotic Resistance at the ICGP, said that a patient prescription for an antibiotic being emailed to their local pharmacy, after a video consultation, represented "a really dangerous and slippery slope". Speaking from the floor, she said society faced a "huge problem" with antibiotic resistance and that online antibiotic prescriptions in the context of video consultations with commercial operators should be "banned legally".
Dr O'Connor added that many GPs had embraced aspects of telemedicine in respect of their own patients.
In response, panellist Dr Mobasher Butt, Medical Director of Babylon Health, said he fundamentally disagreed with the idea of banning antibiotic prescriptions arising from video consultations.
"Our experience shows us that you can safely manage a whole number of different conditions, whether it's tonsillitis, whether it's cellulitis, whether it be acne — all of those conditions you can safely assess and accurately diagnose by video, and so prescribe treatment for the patient. I am not sure why we should have a blanket ban on antibiotic prescribing by video."
He said he agreed that there was a need "to be cognisant of antibiotic resistance" and auditing was important in this regard.
Earlier, the debate heard from speakers Dr Mark Murphy and Dr John O'Brien, who expressed concerns about video consultations. Dr O'Brien noted that in some cases, patients have not recognised their own health needs. He said the video consultation keeps patients "at a remove".
Another panellist, Dr Darach Ó Ciardha, who has been using video consultations at his practice in Jobstown, Dublin, said the mechanism has potential for existing patients who are difficult-to-reach due to reduced mobility and other factors, but it was an area that required further investigation.
Dr Butt acknowledged that there were occasions when video consultations could not replace in-person consultation. However, he said Babylon GPs were able to manage about 80 per cent of consultations completely via the video call. "That means a patient wasn't referred for a physical assessment the same day, or indeed to a specialist," he said.
Dr Murphy said GPs were specialists in interpreting the many needs of a patient: "When we see a tear in their eye, we touch their hand; we understand community and we might ask about the recent bereavement… we might understand that the domestic violence may be happening again."
He added that the area of online consultation in general practice lacked evidence.
NAGP is 'significant voice' in general practice — Ryan
The outgoing CEO of the ICGP has described the NAGP as a "significant voice" in general practice.
Speaking to the Medical Independent (MI) at the ICGP Annual Conference in Galway, prior to the announcement that he was moving to the role of Managing Director of Surgical Affairs at the RCSI, Mr Kieran Ryan said it was "not for me to determine who should be or shouldn't be brought into (GP contract) talks".
"But the reality is that they [NAGP] are a significant voice in general practice," he added.
Earlier, the AGM backed a motion calling for the College board to issue a "formal invitation to the IMO/NAGP to engage in a planned and organised programme of joint committee work, in order to co-ordinate and inform the process of the expansion of capacity in general practice".
Proposing the motion on behalf of the Kildare Faculty, Dr Brendan O'Shea said it was difficult to believe general practice could be moved forward "if we remain divided, three houses upon ourselves".
"Many of us have sat on Council meetings for years, and sometimes the feelings between the IMO and the ICGP have been hot, and they have been cold, and often they have been non-existent.
"We can't actually afford that."
Dr O'Shea said it was "very late in the day" for catastrophising around the issuing of an invitation. He said it could upset people, it could be "the wrong invitation", perhaps no-one would respond, "but that should not stop us from issuing the invitation".
Dr Peter Sloane said the motion was neither divisive nor a 'can of worms'.
"I think this is a no-brainer — I think it is appropriate and I think it is the leadership role of the College to issue an invitation."
Also speaking in agreement, Dr Ronan Fawsitt said that "when you break bread with people, you build trust and start building and rebuilding relationships, and you get business done".
Mr Ryan told MI that feedback from the annual conference showed that GPs wanted a unified voice. He said it was important to "think of the common ground and push that forward".
'Partial fee' for ICGP members in year two
A subscription fee amounting to one-quarter of the total will apply to GPs in year two of College membership, the ICGP AGM agreed.
The full subscription fee for 2016 for full-time GPs is €1,072 and one-quarter of that fee is €268.
Honorary Treasurer Dr Joe Martin outlined: "What we are proposing to do is leave the new member one category at zero, but to change the second year — the 'new member two' year — to 25 per cent… and the following year, it would go to 50 per cent. The only change really is for the new member two."
Earlier, the meeting had heard of a difficult financial year for the ICGP in 2015. The College's annual report showed a deficit of €419,184.
Some concern was expressed that introduction of the partial fee may potentially alienate younger GPs or dissuade them from retaining membership. Dr John Brennan, one of the Chairs of the Network of GP Trainees, said that to his knowledge there had been no consultation with trainees on this issue.
He said that recently-graduated GPs may not be aware of the benefits that College membership could bring.
"Right enough, you can say people attach more value to something they pay for, but they are not going to pay for something if they do not recognise any value in it and that brings in a wider debate in how College interacts with trainees," he added.
However, most GPs at the meeting felt that new GPs paying a small amount could be beneficial for all.
ICGP Chair of Communications, Dr Mark Murphy, said the College must ensure it facilitates "youth and freshness". However, he said paying a small amount from early on could harness a sense of "ownership and a belonging to the College". He also acknowledged the matter of the College's finances.
Dr Peter Sloane said GPs had experienced "an explosion" in under-sixes attendances and noted how "when things are free, they are not valued to the same extent". He said wide engagement with trainees and NEGs was essential.
The meeting agreed to the introduction of a 25 per cent subscription fee for year two members.