You are reading 1 of 2 free-access articles allowed for 30 days
I scream, you scream, we all scream for antioxidants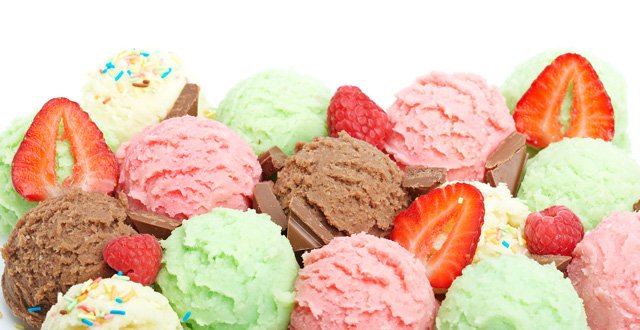 Originating in Italy — where else — the researchers postulated that an ice cream recipe rich in polyphenols would improve cardiac health.
Fourteen fortunate, healthy subjects were enrolled to participate in a randomised trial involving a dose of 100g of a natural antioxidant ice cream containing cocoa and hazelnuts, as well as other organic ingredients, vs a control of regular chocolate ice cream.
As we all know, and remind ourselves when we pour a glass of red wine, polyphenols are known to be the most abundant and available antioxidants in our diets and there are quite a few studies that show inverse correlations between polyphenol consumption and stroke, mortality and cardiovascular disease (CVD).
The crafty crew at the University of Rome found that after a one-week washout period, flow-mediated dilation increased from 2.55 at baseline to 6.3 after consuming the specially-prepared ice cream (p<0.001), while no significant change was recorded for those who took the regular milk chocolate dessert.
Improvement in physical performance was also shown, with reductions in heart rate and systolic blood pressure, which dropped from 26.055 at baseline to 21.50 after the antioxidant treat. Furthermore, a photometric test showed antioxidant ice cream significantly lowered levels of plasma hydroperoxides, resulting in a reduction of oxidative stress.
True to his name, researcher Dr Valerio Sanguingni was sanguine: "Our objective was to develop a popular food product, guaranteeing daily intakes of antioxidants which could be taken by both healthy and sick subjects.
"Our results show for the first time that antioxidant ice cream improved vascular function in healthy subjects and increased physical performance. Habitual use of antioxidant ice cream could offer a new therapeutic approach for preventing CVD chronic degenerative diseases and ageing."
The next phase of the plan will see the team give antioxidant ice cream to patients with metabolic syndrome and hypertension.
Where do we sign up?
Labour of love
You don't get the full experience of being a grandparent until you've had the feeling that you are being — willingly and happily — exploited as an unpaid child minder.
Now a new study from the UK confirms that grandparents save their children the equivalent of €11,000 each year in babysitting and transport alone.
The estimated 14 million grandparents in the UK apparently see their grandchildren an average of once a week, but normally end up looking after them or being a stand-in taxi driver. This equates to 76 babysitting sessions a year, saving a packet in child minding costs for the parents.
Furthermore, grandparents spend the equivalent of €1,300 a year on toys, driving lessons and educational costs for their grandkids, however the more generous ones shell-out up to €2,000 per annum.
In addition, grandparents spend around 96 days a year driving the little ones around.
But grandparents, take heart. Much as we adore the little ones, the upshot is, we get to hand them back.
Hair today
The male skincare product market has been hit by a 10 per cent slump, according to a study by market research company Kantar Worldpanel.
The trend for men between the ages of 25-to-34 to sport beards has caused a market slump since 2012 because there is "not much of the face left to pamper".
Paradoxically, general male grooming products have seen increased success since the start of the decade. But perhaps a more interesting statistic is that the deodorant market has shrunk by some €17 million since the start of the decade.
Hipsters take note: Please don't take the 'natural' philosophy too far. It ain't hip to be smelly.
My appreciation to the reader who sent me these genuine newspaper headlines she wanted to share with readers. These illustrate the need to think twice before sending anything to print or putting pen to paper, and I'm always grateful when someone takes the time and effort to contribute. Enjoy.
'Most surgeons face cuts.'
'Typhoon rips through cemetery, hundreds dead.'
'Chefs throw their hearts into feeding the needy.'
'Police chief's pledge to murder witnesses.'
'Kids make nutritious snacks.'
'New study on obesity looks for larger test group.'
'Complaints about referees growing ugly.'
'March planned for next August.'
'Man gored by bull in intensive care.'
'Pupils train as counsellors to help upset classmates.'
'War dims hope for peace.'
'Include your children when baking cookies.'
'Lesotho women make great carpets.'
'Night school to hear pest talk.'
'Gunman shot by 999 cops.'