You are reading 1 of 2 free-access articles allowed for 30 days
Hurry up and wait: The doctor won't see you now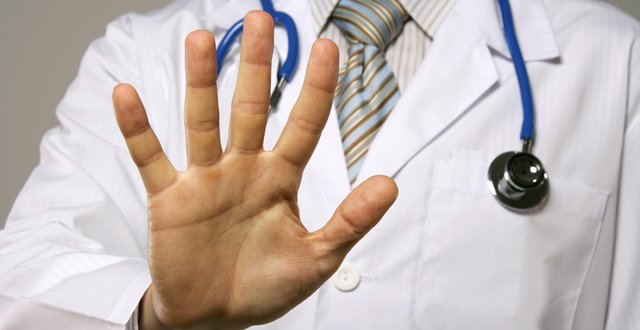 Here are three stories, all from Dublin.
The Stage Manager (SM) fell off her beloved horse. A dog startled Shadow; he bolted and slipped, horse and rider fell to the ground. Shadow was not hurt but the SM blacked out, and was quite shaken for some hours after.
We used to do 'head injury observation' overnight because of the risk of dying from a brain haemorrhage. The new approach is based on CT scan.
This is what actually happened.
SM and mum called the out-of-hours GP, but it's a hospital case. "Go to the emergency department (ED)." They went to a private clinic, who said it was a significant fall, a scan was needed and it couldn't be done there. "Go to the ED."
Reluctantly, they joined the queue in a busy hospital. They waited, and they waited. At 2am, they were told the SM would see a doctor at 5am; a scan would not be done until 10am.
A nurse suggested mum could "keep an eye on her" and come back the next morning. So they went home. Next day, they were told there was no need for a scan as the SM had been well overnight.
Yes, she didn't die overnight. I feel ill just thinking about it.
The SM's mum has problems too. For several months M has had a bad back. She's usually very active, swimming in the sea, walking, and doing Bikram yoga.
I'm just the help-line and to be honest, I didn't realise how bad things were. The main complaint was just stiffness. But an MRI scan showed a nasty mixture of bulging discs, spondylolisthesis and a narrow spinal canal. That's when I realised M was waking every night with pain down her leg and had to lie on the floor after minor exertion. Regimens of painkillers had little effect.
The GP referred to consultant OPD. Instead, after some weeks, M was seen in a specialist physio clinic. She was referred for back injections but the appointment was six months away.
Despair set in. At this stage, the night pain was intolerable and M could not walk 100 yards. Worse, she had Googled everything in the MRI report and believed she was crippled for life. It was very distressing.
Her GP referred her to a private clinic, where M finally had a full discussion with a consultant. Injections happened promptly. She stopped all painkillers and slept through the night. Walking is still limited to a few hundred yards but she's exercising again.
M is still worried but life has improved.
Finally there's A; we're friends since our teens. She's clever, funny and very fit. Some years ago, A started having rather odd symptoms. "My legs don't work." This while climbing the stairs to her fifth-floor apartment, chatting to me on the phone. Other complaints affected her arms or stomach; there was sweating at night and sudden bouts of feeling awful and it was all made worse by food or posture or even smells.
A told me she chose the flat because there's a lift for the days when she can't climb stairs at all. That's when I knew there was a significant problem but I didn't know what.
Her GP referred A to various clinics — neurology, rheumatology, gastroenterology and more. Tests were done but with limited benefit.
Then in December, her GP noted a very fast pulse and said "go to the ED." A spent a night on a trolley with a heart monitor flashing 'atrial fibrillation' on and off.
Eureka!
Paroxysmal atrial fibrillation definitely fits the story; it just didn't cause the usual palpitations. The cardiology team discharged A on flecainide, a specialist heart medication. A was told she'd have ECHO and exercise tests, followed by OPD, in the New Year. We should have asked which year.
In January, A was still very unwell but her GP felt unable to change the specialist medication. Back in the ED, a beta-blocker was added by the cardiologists. Her tests will be in six months' time, OPD probably next year.
Let me add: The cardiology doctors did not actually speak to A on either visit. And male patients were sent directly from the ED to have heart tests done before discharge.
A has made some progress but is very worried about her heart and doesn't know what to make of it all. I'm taking her to see a cardiologist in Limerick.
Here's what I think. Public hospitals are designed to stop patients from meeting doctors. Women are less important than men. There's a serious gap between what GPs can do for a patient and what hospitals want to offer.
Maybe it's just Dublin.