You are reading 1 of 2 free-access articles allowed for 30 days
HSE urges GPs to sign contract 'as soon as possible'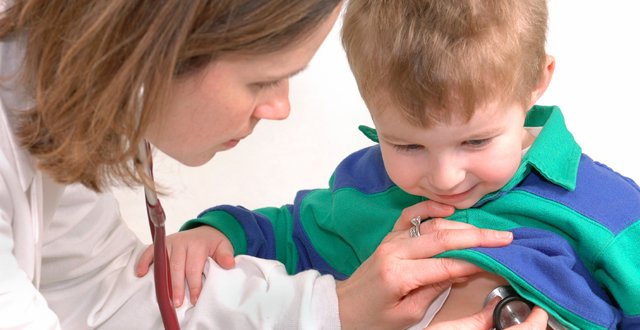 The Executive is requesting GPs to return signed contracts "as soon as possible" to facilitate the "prompt roll out of the next step in the process including the registration of the under sixes by their parents/guardians in early June".
The document contains detailed information for GPs regarding terms and conditions.
The HSE is issuing a copy of the contract document to all of the existing 2,400 GPs who hold GMS contracts inviting them to participate in the new under sixes GP care service and to sign the contract. It will also be open to any qualified GP who does not currently hold a GMS contract to apply.
GPs as independent contractors will decide individually whether they sign up or opt out of the new arrangement.
In addition to providing GP care for all under sixes, the new contract will also include the provision of periodic wellness checks for children, once at age two and once at age five, which are focused on health and wellbeing and disease prevention.
It also includes a cycle of care for the management of asthma.
GPs will be required to maintain a register of child patients aged under six with a diagnosis of asthma and provide services to such patients in accordance with the agreed cycle of care.
Meanwhile, in response to the publication, Dr Margaret O'Riordan of the ICGP commented: "ICGP supports the principle of universal healthcare with access to care based on medical need rather than income. The publication of the under-six contract is understood to be the first step on the road to achieving this aim. However, the impact of this policy on the availability and structure of general practice in Ireland will be significant for all patients."
The College said it will be reviewing the document in detail in the coming days and consulting with its membership.
It said it has "concerns" about increased demand for general practice services from the selected patient groups and the potential for this to impact on other patients, such that all patients will no longer enjoy the same-day or next-day service which is a key feature of Irish general practice.
Dr O'Riordan said: "Where a service is introduced free at the point of use, the international evidence supports the view that it is used more widely. Whether this will prove to be the case with this measure is unknown at this time. However, what we can say is that general practitioners are stretched to capacity at present and any increase, however small, will have an impact on access to general practitioners for everyone. There will be some variation in this depending on the patient population of the individual general practitioner."
For further information from the HSE on the contract, visit http://www.hse.ie/eng/about/Who/gmscontracts/under6GPcontract/under6gpcontract.html