You are reading 1 of 2 free-access articles allowed for 30 days
HSE to hire community paramedics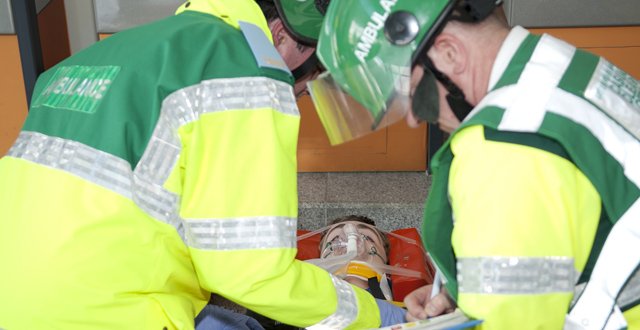 Four new full-time community paramedics are being sought to work in Inishowen, Co Donegal, and in counties Cavan and Monaghan.
The paramedics will assess and treat low-acuity illness and injuries and will respond in instances where an emergency ambulance is not available due to the absence of staff, according to the HSE. A tender process is underway for the provision of training.
"The Community Paramedic Programme will support existing health services by providing integrated health services in partnership with other health professionals," a HSE spokesperson told the Medical Independent (MI).
"The role will include a clinical assessment and treatment of low-acuity illness and injury and arrange for appropriate follow-up to community-based services where appropriate. The role also includes work in the areas of health promotion, wellness and mental health."
Patients will be assessed and treated in a community setting without ambulance transport to an emergency department (ED), where appropriate.
Community paramedics, who will be registered advanced paramedics, will refer patients for follow-up to community services, where applicable.
The programme involves a partnership between the National Ambulance Service (NAS), the Scottish Ambulance Service (SAS) and the Northern Ireland Ambulance Service (NIAS). It is funded as part of an acute services project secured by cross-border group Co-operation and Working Together (CAWT).
The acute services project aims to "create innovative cross-border approaches to the assessment and treatment of patients, which will incorporate new patient pathways and enable optimal utilisation of human, financial and physical resources," according to the job specification details.
Further posts under the project will be advertised in the future.
Ms Arlene Fitzsimons, Operations Manager at out-of-hours GP co-op NEDOC, is in favour of the concept of community paramedics.
"I would have to commend it as an idea. As more GPs retire, there are fewer GPs to manage patient care. Home visits are a necessary element of primary care but increasingly difficult to manage, given the pressure GPs are under in their practice. Providing a home visit system via paramedics is a diversity of care that is welcome," she remarked.