You are reading 1 of 2 free-access articles allowed for 30 days
HSE launches major survey of MSM population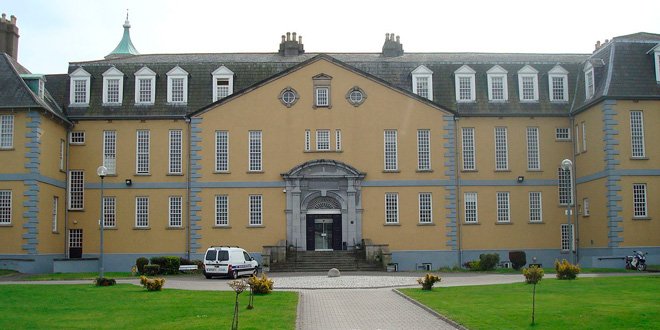 The MSM Internet Survey Ireland (MISI) 2015 aims to identify the sexual health and HIV prevention needs of the MSM population. The survey when live yesterday on www.misi.ie and will be open for participation until 31 May next.
MISI 2015 is a cross-sectoral partnership of statutory organisations and NGOs and voluntary organisations working in the area of HIV prevention and sexual health, consisting of the HSE's Gay Men's Health Service (GMHS), Health Protection Surveillance Centre (HPSC), and Crisis Pregnancy Programme (CPP), and the Gay Health Network (GHN). The project is supported by an advisory group of international experts.
Dr Derval Igoe of the HSE's HPSC commented: "In 2013, men who have sex with men (MSM) accounted for the highest number of new HIV diagnoses in Ireland (46 per cent) and this trend continued into 2014. It is vital that we continue to undertake research in this area, among this population group, to provide the necessary information to drive planning and prevention efforts in Ireland to reverse this trend."
MISI 2015 can be self-completed online at www.misi.ie. The survey asks about relationships, sex life, behaviours, risks and precautions, and use of health services. The survey is anonymous and takes about 15 minutes to complete.
Mr Mick Quinlan, Manager with the Gay Men's Health Service, HSE, said: "We urge as many men as possible to participate in the survey and contribute to the future planning of HIV prevention and sexual health services and promotion. If you are over 18, living in Ireland, and are a man who has sex with other men, then this survey is for you."
The survey's objectives are in line with the Healthy Ireland framework, "to ensure that goals, programmes and funding decisions are based on robust evidence about the determinants of health and best practice approaches in addressing them."
The last survey of this type was carried out in Ireland in 2010 as part of the European MSM Internet Survey (EMIS). The findings were used in planning and developing the HSE and Gay Health Network (GHN) Man2Man.ie Programme and also informed the development of Ireland's first (and forthcoming) National Sexual Health Strategy.
It is intended that the findings from MISI 2015 will continue to inform service development improvements, information gaps and importantly will allow trends to be tracked over time.
Ms Susan Donlon, Dublin AIDS Alliance, and representing the Gay Health Network, commented: "With reduced resources, up-to-date research is fundamental in addressing knowledge gaps and informing the development of a strong evidence-base through which HIV prevention and sexual health policy and service delivery can be planned."
Ms Helen Deely, Head of the HSE Crisis Pregnancy Programme and Sexual Health added: "Robust research supports good decision-making for better health and health outcomes. Effective partnership is central to the successful delivery of this project and the CPP welcomes the opportunity to work with colleagues from the HPSC, GMHS, GHN and international experts towards achieving the common goals of improving the sexual health and wellbeing of MSM in Ireland and reducing HIV and STI transmission and diagnosis."