You are reading 1 of 2 free-access articles allowed for 30 days
How was it allowed to happen?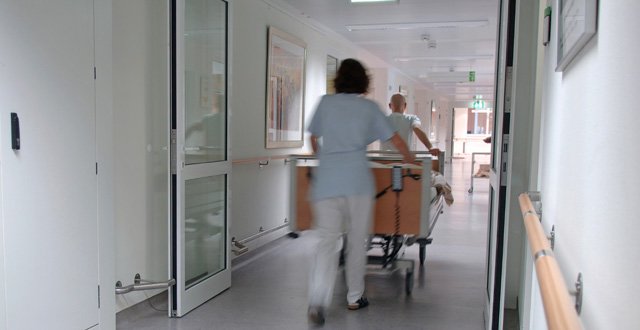 How was it allowed to happen that a 91-year-old patient was left on a trolley for 29 hours? That's what Taoiseach Enda Kenny recently asked in the Dáil. It's an interesting question.
It could be a delay in diagnosis, or maybe the patient didn't need hospital care. But we know the patient was pleased with their treatment, and eventually moved to a ward bed. Surely an elderly patient has priority? No. Patients who need an operation get priority; they can't have surgery unless they have a ward bed.
Then a family said a 96-year-old was on a trolley in Cork, for 36 hours, with a broken hip. Didn't he need surgery? Why was he still in the emergency department (ED)?
Okay, waiting list patients have priority. Hospitals face penalties if they don't admit them, even though they're often younger and fitter than patients in EDs. Being old, or ill, does not make you a priority when there's a queue for beds.
Infection control has priority too.
But then a family spoke out about a 72-year-old with clostridium difficile. That infection should have made him a priority case. Why was he still in the ED? Maybe it is the patients with health insurance who get the beds? There must be some benefit. But I've met lots of people who were shocked to discover they could not escape the trolley zone using insurance.
Actually, it is odd hearing all the radio ads for private hospitals. They can't really help with ED admissions. Their strength is in scheduled care and surgical cases. They don't have teams on standby for urgent treatment at nights and weekends. And most trolley patients have medical, not surgical, complaints.
So the answer to the Taoiseach's question is that there simply aren't enough hospital beds. And it's not just older patients.
Two neighbours described accompanying family members to an ED recently. A teenager had a significant head injury; a young woman had asthma problems. Both patients were 'admitted'. No, they didn't get beds; they remained on trolleys.
My neighbours were gobsmacked at what they witnessed. They told me how ill the patients in the ED were, and that it was like a 'war-zone' from the TV.
Certainly, numbers are very high. Some colleagues were chatting about post-take ward rounds, seeing 40 medical cases, ranging from paracetamol overdose to patients who need critical care, and everything in between. Most are still in EDs on trolleys. Forty? Yes, 40 new medical cases overnight. It's an astonishing number at this time of year.
So the answer to the Taoiseach's question is that there simply aren't enough hospital beds. And it's not just older patients
But why are there no ward beds for patients who need hospital treatment?
Years ago, when I was a registrar in EDs, people would be 'admitted', and start on treatment. A short time later, the patient would vanish — gone to a ward. Now those patients are still in the ED the next morning, and sometimes for days. Yes, they are being treated, but on a trolley in the ED.
Some people think it is because there are more old folk. But really, there is more of everyone in Ireland. When I graduated, the population was 3.5 million. Now it is a third higher — 4.6 million.
Over the same period, inpatient beds fell from 18,000 to 11,000. You wouldn't think it, because hospitals have got bigger and bigger.
But each large, modern hospital has fewer inpatient beds than the older hospitals it replaced. It is still happening: the new National Children's Hospital will have less inpatient beds than the three current Dublin paediatric hospitals.
Yes, money poured in to the health service during the Celtic Tiger, but the beds were reduced. Then, in recession, health budgets were cut and the beds were too.
Instead, both public and private sectors have developed day wards and assessment units, clinics and scans. But a lot of that work is about giving people the good news that they are not ill, that they don't have cancer or a heart condition.
The problem is the patients who are indeed ill, who need urgent treatment or complex care in hospital. The size of the hospital system for treating these sick patients has shrunk and is now too small. It's time to change that.
Earlier this year, money was given to reduce the waiting time for nursing home care from months to a few weeks. It made a big difference.
Now it is time to tackle the trolley crisis. It is great news that the HSE is opening beds this winter. But if they add 450 inpatient beds, that only improves the situation from a measly 2.4 beds per thousand population to 2.5.