You are reading 1 of 2 free-access articles allowed for 30 days
How digital are Irish doctors?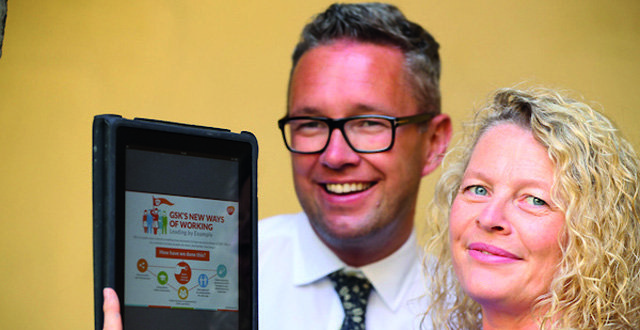 The study found that while Irish doctors are increasingly looking to online resources, they still rate these as less credible than face-to-face or more traditional information sources. The study, conducted amongst a national representation of Irish GPs and hospital specialists, revealed that only 15 per cent found medical information on social media as 'very' or 'fairly' credible. Even when it was a specialised healthcare professional-only social media network (HCP group), credibility was still only ranked at 31 per cent. Not surprisingly, medical journals (100 per cent), prescribing guides (99 per cent), healthcare professional bodies (98 per cent) and medical conferences (94 per cent) were rated as the most credible sources of information.
In conjunction with the study, GSK is launching its new multi-channel portal for HCPs, hcp.gsk.ie, and for patients who have been prescribed GSK products looking for product information a new website, public.gsk.ie. According to GSK, the new portals, for both doctors and patients, aim to provide "more accessible, credible and scientifically-referenced information about GSK medicines and vaccines in Ireland". This will include more interactive and engaging online educational content, as well as offering more convenient digital channels through which to get this information, such as webinars, click-to-chat online support, and HCP-triggered personalised emails.
Speaking at the launch, Ms Eimear Caslin, Commercial Director at GSK Pharmaceuticals, said: "The relationship between pharmaceutical companies and HCPs is essential in helping develop medicines and treating patients, so it's really important that GSK ensures we are providing accurate, up-to-date information on our medicines. We wanted to invest in new digital ways of engaging with HCPs at a time, place, and through channels convenient to them. By combining the benefits of our digital channels, including portal, webinars, emails, click-to-chat, content engine and digital analytics, with our face-to-face channels we can greatly increase the numbers of HCPs we can speak with, engage and educate with real-time information about our medicines and vaccines."
Mr Richard Corbridge, Chief Information Officer at the HSE, who was also on hand at the launch of the study, commented: "eHealth Ireland has embraced the implementation of digital as a priority for the health system in Ireland. Studies like this provide us with more evidence, more ways to engage and an affirmation that the reform of all health systems across the world can only truly be achieved through the onset of a digital change; a digital fabric for Ireland is our goal over the next three years."
Director of Medical Affairs at GSK, Dr Martijn Akveld, added: "The study clearly indicates that healthcare companies, including ourselves, are in need of an upgrade in terms of how we provide information on products, R&D or clinical studies, along with how we communicate in the online space in general. Although interaction between healthcare companies and healthcare professionals has traditionally been face-to-face, we are making positive steps in recognising that this relationship needs to evolve, such as providing education through webinars."