You are reading 1 of 2 free-access articles allowed for 30 days
Household study reveals high stress levels and need to invest in mental health and GP services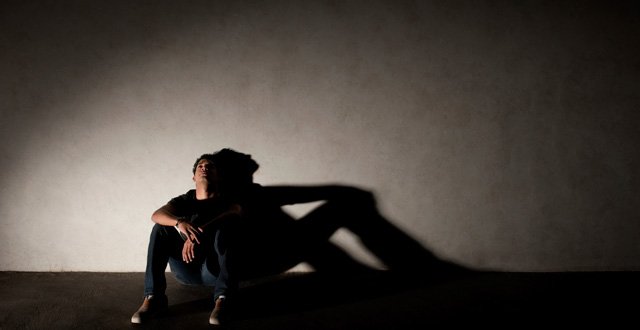 Primary household carers are the definition given for the person who takes most responsibility in running a household.
The report highlights the need to expand mental health services, including psychiatric, psychological and community support services, as well as enhance existing GP availability and out-of-hours services. The need to decrease treatment waiting times at Tallaght Hospital and enhance community involvement in decision-making about the hospital is also highlighted.
In surveying the primary carers in 343 households, the circumstances of 1,082 people were captured on a range of issues. The research follows on a similar study in 2001, and is the only one of its kind in Ireland to provide a comprehensive "change over time" examination of the changing health and well-being profile and needs of a local population, in tandem with an "asset mapping" of available healthcare, education, community and sports services and facilities. The presence of
The results have been published in a report, Health Assets and Needs Assessment (HANA) Tallaght 2014, which was undertaken by the Department of Public Health and Primary Care, Trinity College Dublin, and funded by the Adelaide Health Foundation and Tallaght Hospital. The research was unveiled at the launch of Health and Well-Being Week by South Dublin County Council.
Key findings include:
· General health: almost three quarters of primary carers (71 per cent) indicated their health as being "good" or "very good". Just seven per cent noted it as being "bad" or "very bad".
· Stress: back in 2001, 59 per cent of primary carers reported experiencing stress in the previous 12 months—this has risen to 67 per cent in the latest report, with respondents highlighting issues around finances, family, illness, work, unemployment and study-related stress, with almost one in two (44 per cent) visiting their GP as a result, and 23 per cent having taken a prescription medication.
· Chronic illness: 22 per cent of people in the households surveyed had at least one chronic illness, with heart disease (38 per cent), diabetes and respiratory disease (both 15 per cent), the most common.
· Health cover: over half of the primary carers had a medical card (55 per cent), and 14 per cent had private health insurance cover (a decrease of 19 per cent since 2001). Over a quarter (29 per cent) had neither a medical card or private health insurance.
· Top 3 good things about Tallaght: respondents identified amenities such as the shopping centre, parks and leisure facilities; the community spirit and neighbours; and public transport as local community highlights.
· Top 3 bad things about Tallaght: the lack of amenities and activities for young people; anti-social behaviour; and crime were the key issues of concern to the local community.
The report's lead author, Dr Catherine Darker, Adelaide Assistant Professor in Health Services Research, Trinity College Dublin and member of the Healthy Ireland Council, points to the importance of listening to the views of communities.
"In undertaking an inventory of health and well-being assets such as healthcare, education, and community facilities in Tallaght, in clearly identifying current needs and in highlighting where resources are required, we have provided a template for the wider system. Respondents identified the need to invest in psychology, addiction and GP services. Over two-thirds of the respondents reported experiencing stress in the previous 12 months, an increase of eight per cent since 2001. The reasons for this stress were multi-faceted with issues around family life, finances, illness, work and unemployment given. The main response to this stress was to seek help from friends and family and also to attend a GP.
"In fact, respondents indicated that they have a positive relationship with their GP, with 90 per cent stating that they would recommend their GP to a friend or family member and 90 per cent also stating that they were satisfied with their GP. The majority of those surveyed indicated that their preference is to attend GP services, rather than hospital services, for diagnostic testing such as blood tests, x-ray and ultrasounds. We need to carefully listen to the views of the community and examine the feasibility and clinical effectiveness of providing these services within a primary care setting or alternatively to expand the diagnostic services available at Tallaght Hospital."