You are reading 1 of 2 free-access articles allowed for 30 days
Hospitals moved to counteract Laya 'campaign'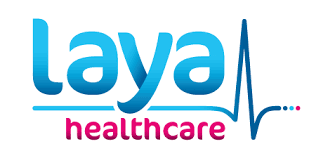 Minutes from a performance meeting at Cork University Hospital (CUH) last September show that a discussion was held around a letter from Laya allegedly advising patients "not to sign forms", with the minutes stating that the "campaign needs to be counteracted".
Correspondence from Laya to Minister for Health Simon Harris regarding an increase in claims was mentioned at other hospital performance meetings in the South/South West Hospital Group (SSWHG) last year.
A SSWHG spokesperson told the Medical Independent (MI) that "the Group would have concerns around this issue, as the funding is required for essential services within the hospitals in the Group".
The SSWHG's spokesperson added that its hospitals are "working towards establishing the patient's public/private status at the point of admission, taking into account the clinical issues of the patient".
In a statement, a spokesperson for Laya stressed that the insurer had not embarked on a campaign discouraging patients from signing the waiver form.
"Laya Healthcare wants to educate our members that signing the Private Insurance Patient Form should result in additional private services being provided," said the spokesperson.
"The Public Beds Re-designation Charge has resulted in those with health insurance being charged up to 10 times the cost of a hospital bed compared with a public patient, while receiving the exact same treatment.
"While we agree in principle with a choice given to those with health insurance to be treated privately in a public hospital, we are not in favour of the manner in which this is currently being achieved.
"We have been in touch directly with the HSE to request that appropriate protocols are agreed with public hospitals to manage how the Private Insurance Patient Form is presented. Laya Healthcare welcomes the Minister for Health's comments indicating his intention to review the current protocols and policy regarding the public bed charge."