You are reading 1 of 2 free-access articles allowed for 30 days
Hospital overcrowding leading directly to death, IMO AGM hears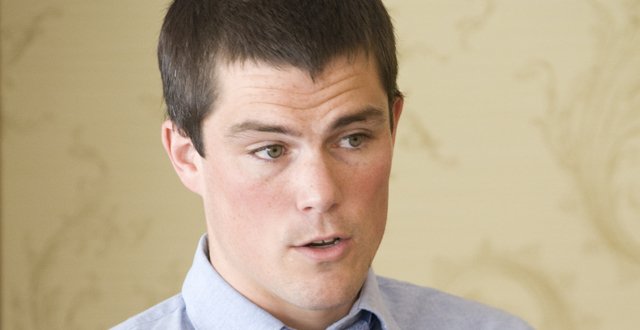 Dublin GP Dr Mark Murphy was speaking during a debate over a motion that called on the Government to provide "the required investment in acute hospitals".
"I agree. l think there is a gross underfunding of the overall capacity of the Irish public hospital sector," said Dr Murphy, "which has led directly to the crisis of admitted patients in emergency departments being unable to go to beds. My point on this is in relation to the independent and private sector. I think it's a very important issue in the whole debate around the ED crisis.
"It's not that the independent or private sector is bad. But there is a role to play when you have thousands of beds and capacity in independent and private sector institutions around the State, which ballooned after the Charlie McCreevy tax breaks in an unco-ordinated plan outside central strategic health policy making.
"There is an issue about where we spend our money. There is a demand not only on the HSE and the Minister for Health, but we also need to have a coherent strategy between these two sectors, public and private."
During the same general motions session, IMO members passed an amended motion stating: "It is disgraceful to treat the sickest, most urgent patients on trolleys, chairs or in the corridors of our emergency departments." The motion had originally read that it was "not appropriate", but given the strength of feeling during the debate on this motion, it was amended to carry stronger language.
"Ireland and this society have to address the issue of overcrowding because we know that it is linked to the issue of increased mortality and increased morbidity for patients," said Chair of the IMO Consultant Committee Dr Peadar Gilligan.
"As doctors, anything that does that has to be of concern to us. This is not an issue to divide doctors. It is not an issue that should pitch one doctor against another — we should be united in saying that overcrowding in emergency departments must stop."
Dr Murphy agreed and added that the problems around beds were leading to deaths.
"There is cogent evidence that states that persons residing on seats, chairs, trolleys — there is increased mortality in this group. So they are dying.
"It is not just that, it is absolutely degrading. It is inhumane. They have no confidentiality. You are talking about the most acutely confused, vulnerable, elderly sick in this State and 100 years on from the visionary ideals that were launched [in the 1916 Rising]. This is a disgraceful indictment of our current health services."