You are reading 1 of 2 free-access articles allowed for 30 days
Hospital-dominated care 'unaffordable and inappropriate'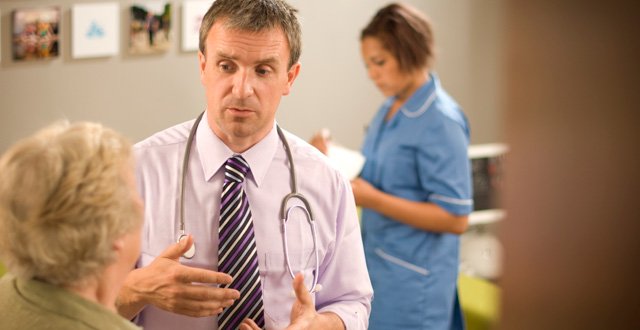 A Future Together – Building a Better GP and Primary Care Service was commissioned by the HSE Primary Care Division and conducted by a team from Trinity College Dublin, led by practising GP and Emeritus Professor of General Practice Prof Tom O'Dowd. Minister for Health Simon Harris launched the report earlier today.
Pharmacists see themselves as being able to share some aspects of chronic disease management with GPs, while practice nurses are central to delivering high quality care in general practice, the report also states.
Some 90 per cent of patients in consumer studies were satisfied with their last GP visit, it outlined, while 42 per cent of the population has various levels of General Medical Services (GMS) coverage.
Ireland has 6.26 GPs per 10,000 population, broadly similar to Denmark, Germany and the Netherlands but significantly lower than Scotland. Countries that are rated highly on measures like access and services, have higher numbers of practice based staff – Ireland has the lowest rate of practice based staff ratio of the countries studied
The report supports the shift to patient-centred primary care services in Ireland.
The traditional model of hospital-dominated care is becoming unaffordable and inappropriate for modern societies. Specialist hospital care commands significantly more resources and personnel than generalist care in the community. In Ireland, the proportion of the health budget devoted to general practice is 4.5 per cent.
Over 6,000 people provided feedback for this research project, making this one of the largest engagement initiatives undertaken by the HSE.
Minister Harris said it was a "very important piece of work".
"In relation to the GP contract I would like to see agreement reached with GP representatives in the coming months on significant service developments that can be introduced during 2018. This will be the start of a multi-annual change process that will enhance the role of primary care as the foundation of a more accessible and effective health service," he said.
HSE Director General Mr Tony O'Brien said the report's key message is that "only through the appropriate development and expansion of the capacity of general practice in Ireland, can we provide the type of healthcare system that our society now needs".
He added: "The report has important information that will enable us to plan together – those of us in the HSE, those of us in the political system and our colleagues in general practice – to reshape the way we provide primary care in a much more effective and fundamental way that is going to meet the needs of our changing population."
The ICGP says the report recognises that reform of Irish healthcare requires a decisive shift towards general practice underpinned by a new contact.
The College said it is an evidence-based report that highlights low levels of funding for Irish general practice and very low levels of practice staff, relative to other health systems.
"Access to free primary care for all is a stated Government policy, and the ICGP supports equitable access to quality healthcare based on medical need," said Dr Mark Murphy, Chair of Communications, ICGP. "We welcome this report as a recognition of the need for more GPs, and the recognition that GPs can provide the foundation for a new model of integrated care.
"Irish general practice lost over one-third of income from the imposition of the FEMPI cuts, and this must be reversed as a matter of urgency to address the issues of retention and shortage of doctors."