You are reading 1 of 2 free-access articles allowed for 30 days
Hospital bed and theatre closure reports were demanded by DoH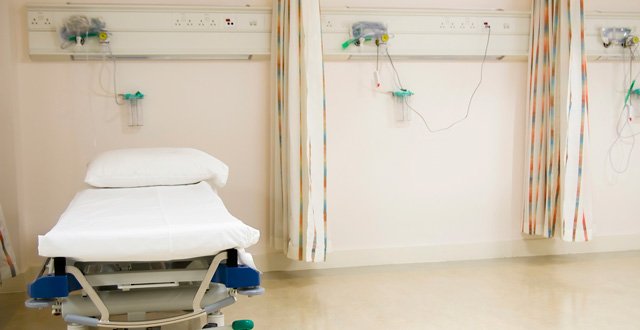 The Department made the request as part of the Winter Initiative, which was launched in September 2016 to develop solutions for emergency department (ED) overcrowding over the winter period.
At the weekly meetings for the Initiative, which were attended by Minster for Health Simon Harris and officials from the Department and HSE, the Department repeatedly requested that the HSE provide more detailed information on bed and theatre closures.
"The Department noted that the HSE had submitted the bed map," stated minutes of the meeting on 25 October 2016, seen by the Medical Independent (MI) following a Freedom of Information request.
"However, the Department continues to request as a matter of urgency [for] the HSE to provide a regular beds report outlining the full cohort of beds within the system and providing on a monthly basis the trends in relation to closures," according to the minutes.
"The Department also asked that the theatre capacity report, previously requested, be submitted. The HSE provides a current beds closed report. There is a much larger piece of work underway to look at how [to] create a single reporting system and process for beds closed. The HSE currently has bed day data for hospitals through the HIPE system that it can review with the Department of Health to support its requirement."
A Department spokesperson confirmed to MI that as part of the documentation submitted by the HSE during the Winter Initiative process, a regular report on closed hospital beds was eventually provided.
In October, the HSE submitted a report on theatre closures, as previously reported by MI.
"Information provided by the HSE, including on beds, is used to further understand the current drivers and challenges in relation to performance and policy direction in our health services," according to the Department spokesperson.
"The Department of Health and the HSE are currently engaged in a process to commence winter planning for next year and to achieve an improvement trajectory in ED performance. In addition, the Department has commenced the Health Service Capacity Review over recent weeks, including putting in place the review structures, drawing-up the terms of reference, assessing external expertise requirements, and considering options for stakeholder consultation. It will be overseen by a Steering Group, which includes senior officials from the Department and the Departments of the Taoiseach and Public Expenditure and Reform, the HSE, and experts with a clinical and academic background."
As part of the Initiative, it was also agreed that the HSE publish a monthly press release in conjunction with the publication of monthly waiting list figures by the National Treatment Purchase Fund.