You are reading 1 of 2 free-access articles allowed for 30 days
Hitting the right note on disclosure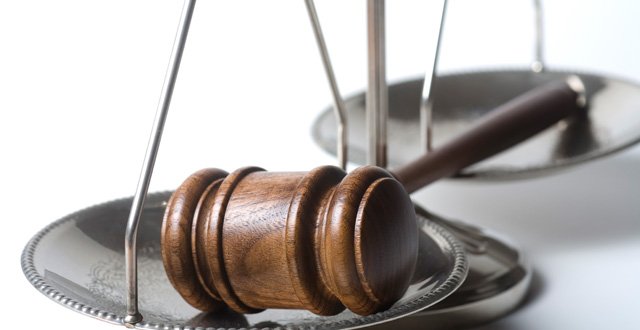 The revised Irish Pharmaceutical Healthcare Association (IPHA) Code of Practice for the Pharmaceutical Industry1 (IPHA Code) took effect in January 2015 and aims to bring greater transparency to the interaction between pharmaceutical companies and healthcare professionals (HCPs) and healthcare organisations (HCOs).
The IPHA Code contains a set of industry rules relating to the disclosure of 'transfers of value' from pharmaceutical companies to HCPs and HCOs. In this article, Mr Michael Finn and Mr Brian Clerkin of Matheson discuss some of the key disclosure rules.
What must be disclosed?
The disclosure rules oblige every member pharmaceutical company to document and publicly disclose all 'transfers of value' (subject to certain exceptions) it makes to HCPs or HCOs. HCPs include registered medical practitioners, registered dentists, registered pharmacists and registered nurses.
HCOs are defined as healthcare, medical or scientific associations or organisations such as hospitals, clinics, foundations, universities or other teaching institutions or learned societies. Transfers of Value are:
"Direct and indirect transfers of value, whether in cash, in kind or otherwise, made, whether for promotional purposes or otherwise, in connection with the development and sale of prescription-only medicinal products exclusively for human use."
These include items such as donations, grants, consultancy or speaking fees and hospitality, sponsorship or funding for attendance at medical meetings, conferences or symposiums.

Mr Michael Finn
The IPHA Code provides that contractual provisions consenting to disclosure must be incorporated into any new written contracts with HCPs and HCOs. Companies are also encouraged to renegotiate existing contracts to include consent provisions. Individual information should not be made public by companies without the express consent of the relevant HCP and companies should ensure they comply with all applicable data protection and data privacy rules.
It is also recommended that companies also obtain consent from HCOs prior to disclosure.
When must disclosures be made?
The disclosure of transfers of value must be made on an annual basis within six months of the end of the reporting period. A reporting period is a full calendar year and the first reporting period is 2015. This means that all transfers of value to HCPs and HCOs during 2015 must be disclosed before 1 July 2016. The information disclosed must then remain in the public domain for a minimum of three years after first disclosure.
How must disclosures be made?
The IPHA Code provides for two forms of disclosure, individual and aggregate. Individual disclosure is where the monetary amounts attributed to all transfers of value to each clearly identifiable HCP or HCO are disclosed. The IPHA Code provides that, as a preference, individual disclosure should be used, except where certain information cannot be disclosed about an individual for valid legal reasons. In those circumstances, the transfers of value can be disclosed on an aggregate basis. Aggregate disclosure is where a company discloses the amounts attributable to transfers of value made under specific categories on an aggregate basis.

Mr Brian Clerkin
Where will disclosures be made?
Disclosures may be made on a company's website, provided that they are unrestricted and publicly available.
Conclusion
The new disclosure rules in the IPHA Code are not unique to Ireland. The rules derive from a pan-European code published by the European Federation of Pharmaceutical Industries and Associations. Other Member States in the European Union also brought new disclosure rules into effect on 1 January 2015. The rules are part of a growing trend of transparency in the pharmaceutical and life sciences sector.
Companies should ensure appropriate systems are in place to maintain records of, and document, all transfers of value to HCPs and HCOs from 1 January 2015, to facilitate complete and accurate disclosure in 2016. Although the reporting obligations will not take effect until 2016, records and documents in relation to transfers of value to HCPs and HCOs need to be maintained and updated from January 2015. Similarly, HCPs and HCOs should be aware that from 1 January 2016, information about transfers of value made to them by pharmaceutical companies will be made public, either on an individual or an aggregate basis.
References
1 Edition 8.1 — January 2015.