You are reading 1 of 2 free-access articles allowed for 30 days
HIQA trains its spotlight on medication safety monitoring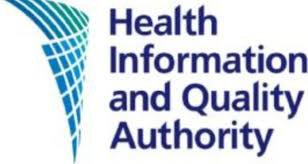 Medication-related events were the third-most common type of adverse event recorded in the Irish National Adverse Events Study (BMJ, 2016) and are a major cause of patient harm internationally. The area is gaining increased focus at health watchdog HIQA, which embarked on a medication safety monitoring programme in public acute hospitals in late 2016.
The Authority's first inspection reports arising from this programme were published in February, with a further batch released this month. They have reflected a high degree of variability.
HIQA found that University Hospital Waterford, for example, "did not have essential governance arrangements in place in relation to medication safety", whereas the Rotunda Hospital, Dublin, "had formalised governance arrangements and organisational structures with clear lines of accountability in place to support the safe use of medications".
The Authority's reports have communicated hospital concerns over resource issues, with the Rotunda stating that due to resource deficiencies, clinical pharmacy provision was not standardised practice across all clinical areas in the hospital. The hospital also "identified the need for additional resources in relation to clinical pharmacist staffing to facilitate the provision of a more robust clinical pharmacy services to the NICU [Neonatal Intensive Care Unit]".
Reporting
A broadly consistent theme has been that medication-related incidents and near-misses tend to be more commonly reported by clinical pharmacists and to some degree nurses, but less so by medical staff.
In HIQA's report on the Mater Misericordiae University Hospital, Dublin, which overall had good structures in respect of supporting medication safety, the Authority noted that the majority of reports on medication variances were from clinical pharmacists, while nursing staff submitted 14 per cent and medical staff just 1 per cent of reports, according to hospital documentation.
This is not unusual in an international context, HIQA's Acting Head of Healthcare Regulation Mr Sean Egan told the Medical Independent (MI).
Quality assurance of prescribing is a key facet of the role of a clinical pharmacist, while an obvious consideration in respect of nurses is that they are higher in number than doctors, leading to greater opportunity to report, he noted.
Mr Sean Egan, HIQA
However, Mr Egan acknowledged there is work to do to encourage better reporting by medical staff. "There is a risk from a culture perspective, from the medics' side, because it is more likely that they will be reporting on errors that they have made themselves rather than reporting on errors that have occurred from a third party perspective," he explained. "And I think there is a lot of work that needs to be done in terms of basically making people feel safer to report, and we have seen that a lot of hospitals have done a lot to support that culture of openness, in terms of reporting."
Structures
HIQA emphasises the importance of hospitals having in place Drugs and Therapeutics Committees and defined medication safety programmes. To what extent are these structures functional in hospitals?
"Well, it is still early days, but we have seen in some of the hospitals we have been into there are very strong structures in place that have been in place for years, if not decades. And in fact, those hospitals that perform best have long-established Drugs and Therapeutics Committees. I think a key element of this is very much about it being seen as a priority at a senior management level in the organisation, and in a number of the hospitals that performed best, there is a very clear level of support for this at senior management level and the senior managers — and in one case, the board of the hospital — were actively seeking assurance around safety and risk in this area."
As to GP representation on Drugs and Therapeutics Committees in public acute hospitals, the findings to date have been mixed, said Mr Egan. "Some hospitals have them in place; others don't. Very clearly, one of the things we would expect to see would be that there would be representation from the community, both from GPs and community pharmacists, because a lot of the decision-making that occurs in hospitals, particularly outpatients around prescribing, has quite considerable knock-on impact in the community."
A myriad of problems can occur at the acute hospital/community interface arising from prescribing practice. For example, many medicines in paediatrics are unlicensed due to the relatively small market in an Irish context; a decision may be made to prescribe such a medicine in the hospital setting with a view to continuing in the community, but its ongoing availability and supply may not be considered and could be problematic.
Resourcing
Resource issues are negatively impacting the ability of hospitals to promote medication safety, particularly in respect of clinical pharmacy manpower.
For example, the final implementation status report (2017) of the NCCP Oncology Medication Safety Review Report made a number of references to lack of clinical pharmacy resources. With regard to implementation of a recommendation that day wards and outpatient clinics facilitate appropriate desk/office space for a clinical pharmacy service, the report noted that hospitals "took this opportunity to report that while desk space in some units was available, they had limited access to, or no, clinical pharmacist cover due to lack of staffing resources. In some instances, business cases had been put forward seeking funding for more pharmacy staff and it had been placed on the risk register."
HIQA's monitoring programme has highlighted significant variation as to clinical pharmacy resources, said Mr Egan. There is not an agreed national standard as to what resources would be expected in hospitals in respect of medication safety, while there would be legitimate variation depending on the size and complexity of the organisation.
"But it is very clear to us that some hospitals have prioritised this risk more than others at a local level and that is in many ways manifested in how they have resourced this over years, if not decades. On the converse of that, we have seen a number of hospitals where there has been a notable lack of resourcing, particularly as regards the clinical pharmacists, and it is having an impact on those organisations in terms of their ability to provide the basics around quality assurance in regards to medicine usage. We would hope that through this programme, we would highlight this degree of variation and that we would look to essentially 'raise all ships' in terms of the minimum level of service that you would expect to see.
"There may be a requirement for improved national planning … with regard to looking at the way hospitals are resourced, and it would be our intention towards the end of this year to compile an overview report of composite findings because obviously, we are reporting on individual hospitals but we can see there are patterns emerging that would be helpful to describe in a more general sense."
Hospital Groups
Mr Egan said it is also imperative that learning is shared within the Hospital Group structures.
"We can see there is very definitely a role for Hospital Groups… within Hospital Groups there are hospitals that are much more advanced than others, there is a lot of expertise, learning and even in terms of the level of policies, guidelines and procedures that are in place, some hospitals are very well advanced and others aren't and we can see that there is a potential for a lot more sharing of information."
Sharing of learning between hospitals could substantially reduce duplication of efforts.
"For example, a key risk we have seen in hospitals is the challenges caused by a relative lack of awareness of the risks associated with new oral anticoagulant agents, and these are the replacements for medicines such as warfarin, where risks were present but were recognised. Many hospitals are challenged by the fact that prescribers, patients and other members of the staff are less familiar with the risks associated with them and we have found that many hospitals are very much aware of the challenges associated with this, but a lot of them are looking to try and manage these challenges through the systems, structures, policies and procedures they have put in place, in isolation, and that is actually a lot of duplicate work. We can see that really, within the Hospital Group construct in particular, there should be a lot more pooling of effort as much as anything else, and expertise, in terms of dealing with these challenges, rather than trying to manage them individually in each hospital.
"Some hospitals have put really good systems in place and it has taken them a considerable amount of time… and that learning needs to be shared, because there is no value in hospitals 'recreating the wheel'. That isn't necessarily happening as much as it should and we think there is a lot of time that could be saved by going down that route in a Group context."
Irish acute hospitals still rely heavily on paper-based records, despite the strong evidence base that moving towards electronic healthcare records improves quality and safety of services.
"We are aware in an Irish context there have been more recent moves to try and look at improving electronic prescribing, with initial moves in the HSE to look to try and progress things in the community around electronic prescribing," noted Mr Egan. "We would see that as a positive move in the right direction, albeit it is something that would take a long time to progress and will need considerable investment. I don't think it is an absolute panacea, though. I think there are lots of issues in the 'here-and-now' that can be dealt with, despite the lack of an electronic system, and I think it shouldn't be seen as a barrier to progress now — there is an awful lot that can be done while we wait for further investment and progression in the area of electronic prescribing and the electronic health record."