You are reading 1 of 2 free-access articles allowed for 30 days
HIQA seeks an extra 63 staff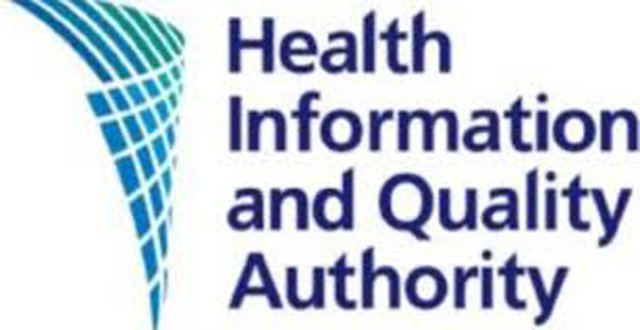 At the end of 2017, HIQA employed 214 people, therefore staff numbers are projected to increase by 63 over the course of 12 months.
The largest rise is planned for the Regulation Directorate, which had 153 staff in December 2017. At the end of this year, it is estimated there will be 188 staff working in the Directorate.
The plan also stated that staff numbers would increase from 34 to 51 in central services, 10 to 12 in health technology assessment, and 17 to 26 in health information and standards.
HIQA's budget for the year is €23.771 million, with €16.269 million provided by the Department of Health.
In terms of expenditure for 2018, the highest amount will be spent in regulation (€11.863 million).
Other projected costs are for the Chief Executive's office (€608,000); health technology assessment (€920,000); health information and standards (€2.672 million); communications and stakeholder engagement (€587,000); shared costs and corporate services (€6.598 million); and pension costs (€523,000).
"HIQA will continue to assist and support other organisations where appropriate in the delivery of safer, better health and social care for Ireland. HIQA's Board has in place a Resource Oversight Committee, which considers matters on behalf of the Board concerning the effective and efficient use of resources," according to the plan.
The document stated that health and social care in Ireland needed to move away from a paper-based system and avail of new technology to improve the quality and reliability of health data.
"HIQA will continue to provide leadership in defining the health information landscape in Ireland by influencing policy and legislation through engaging with informed and interested parties and developing recommendations," the document stated.
<!– @font-face { font-family: "MS 明朝"; }@font-face { font-family: "Cambria Math"; }@font-face { font-family: Cambria; }@font-face { font-family: Georgia; }p.MsoNormal, li.MsoNormal, div.MsoNormal { margin: 0cm 0cm 0.0001pt; font-size: 12pt; font-family: Cambria; }p.bodytextMIstyles, li.bodytextMIstyles, div.bodytextMIstyles { margin: 0cm 0cm 0.0001pt; text-align: justify; text-indent: 8.5pt; line-height: 10pt; font-size: 9pt; font-family: Georgia; color: black; letter-spacing: -0.15pt; }p.listBULLETLISTTEXTMIstyles, li.listBULLETLISTTEXTMIstyles, div.listBULLETLISTTEXTMIstyles { margin: 0cm 0cm 0.0001pt 8.5pt; text-indent: -8.5pt; line-height: 10pt; font-size: 9pt; font-family: Georgia; color: black; }.MsoChpDefault { font-family: Cambria; }div.WordSection1 { } –>