You are reading 1 of 2 free-access articles allowed for 30 days
HIQA publishes new data guidance for healthcare organisations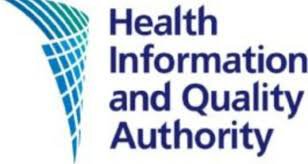 According to the Authority with the "considerable amount" of data collected in healthcare situations "it is vital that there is confidence and trust in the quality of the data."
Along with the guidance, HIQA has also published an interactive Data Quality Assessment Tool for health and social care, which provides a set of criteria that organisations can use to assess its data sources.
"Safe, reliable healthcare depends on access to, and the use of, information that is accurate, valid, timely, relevant, and complete," said Ms Rachel Flynn, HIQA's Director of Health Information and Standards.
"Efforts to improve systems or processes within health and social care organisations must be driven by reliable data.
"Decisions are only as good as the information on which they are based. Where reliable data is available, organisations can accurately identify deficiencies, prioritise quality improvement initiatives and objectively assess whether change and improvement have occurred.
"To ensure that data is 'fit for purpose', health and social care organisations should adopt a systematic approach to assessing, improving and maintaining the quality of their data. The guidance published today provides that consistent approach to managing the quality of data and information."