You are reading 1 of 2 free-access articles allowed for 30 days
HIQA finished 2016 with surplus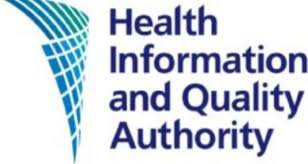 The report, which was recently published, stated that HIQA had an income of €18.409 million, the bulk of which (€11.550 million) came from the Department of Health.
The total figures also comprised annual income fees and registration fees (€6.844 million) and "other income" (€15,000).
In terms of expenditure, the biggest cost related to staff, with the figure on salaries amounting to €13.626 million.
Other items of expenditure included professional fees (€629,000); travel and subsistence (€805,000); dissemination (€107,000); and "support and establishment" (€2.273 million).
The total expenditure figure came to €17.890 million, which was €519,000 below the figure for income.
Adding this figure to the opening reserves of €322,000, HIQA finished the year with closing reserves of €841,000.
HIQA's internal financial controls were audited during the year by its internal audit provider. No material concerns were identified.
The Authority also upgraded its financial software that processes financial transactions and provides management information to support decision-making.
According to the report, HIQA hired 37 permanent staff in 2016.
"During 2016, there was significant focus on implementing the Human Resources Information System (HRIS)," the report stated. "This will provide a platform to facilitate the replacement of manual processes with an integrated database and automated workflows. This will be followed by a progressive roll-out of further modules and functionality in 2017."