You are reading 1 of 2 free-access articles allowed for 30 days
Heroic outsider or misguided minister?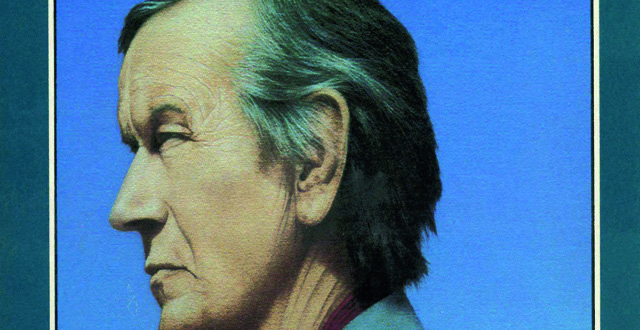 At the 60th anniversary celebrations of Connolly Hospital, Blanchardstown, earlier this year the current Minister for Health called him "a true idealist". But when Minister Leo Varadkar described former Minister for Health Dr Noël Browne (1915-1997) as such, he captured some of the sharp contradictions in his legacy. For many, an idealist is someone to admire, while to others they are often regarded as utopian and impractical.
Arguably more than any other minister in the history of the State, Dr Browne, who was born a century ago this year, still provokes strong emotions.
"Dr Noël Browne is probably Ireland's best known Minister for Health; he seems to have grabbed the imagination of the general public," says historian and medical scientist Dr Anne Mac Lellan, who is author of Dorothy Stopford Price: Rebel Doctor (IAP, 2014).
"You only have to say the word 'tuberculosis' and someone of a certain age will inevitably pipe-up that Noël Browne eradicated the disease in Ireland," she tells the Medical Independent (MI).
Dr Browne's most famous health scheme (1950-51) was to provide maternity care for all mothers and healthcare for children up to the age of 16, funded by the taxpayer. Dr Browne attempted to introduce the Mother and Child Scheme as Minister for Health after being inspired by his own direct experience of ill health, the creation of the NHS in post-war Britain and the high infant mortality rate in Ireland.
It was defeated by a strong coalition of interests, which included the Catholic hierarchy led by Bishop John Charles McQuaid, the Archbishop of Dublin, the leadership of the country's doctors' organisations and many of Dr Browne's own cabinet colleagues.
Ahead of his time?
Partly because of this defiance in the face of the Catholic Church, he remains a hero to the political left and the cause of liberalism. However, Dr Browne also perseveres as a contested and controversial figure within the history of medicine in Ireland. A century since his birth, does he actually mean anything to contemporary doctors?
"I would say that Noël Browne's name would, at least, be known to most doctors," says Prof Eoin O'Brien, Adjunct Professor of Molecular Pharmacology in University College Dublin (UCD).
'I think the main lesson to be learned is from his failures. He was a passionate, but at times quite inept, politician; never a team player; fatally unaware of the need to build coalitions'
Prof O'Brien, who has written widely on Irish medical history, has a somewhat nuanced view of Dr Browne's legacy. Rather than simply celebrating or condemning, he acknowledges the varied aspects of Browne's public personality.
"Although I can empathise with Noël Browne's frustration with the powerful and negative attitude of the Church, led by the unholy alliance of De Valera and John Charles McQuaid, I think, in retrospect, Browne showed that he was immature and inexperienced in the diplomatic niceties of politics," says Prof O'Brien, "which, had he exercised such skills, might have taken him further with the implementation of the Mother and Child Scheme."
'What-ifs'
The failure to implement the scheme is one of the great 'what-ifs' of Irish medical and wider political history. Prof O'Brien speculates that its successful passage could have had a seismic impact on the history of Irish healthcare.

Prof Eoin O'Brien
"If the Mother and Child Scheme had been passed, Ireland would have developed an NHS model very similar to that introduced by Aneurin Bevan in the UK in 1948 instead of the two-tier system that was inevitable with the founding of the Vhi," he contends.
"The NHS, despite all it shortcomings, remains the finest example of universal healthcare."
But like many who take an overview of his career, Prof O'Brien has a strong sense of admiration for aspects of Dr Browne's career, despite his lack of "diplomatic niceties".
"One has to admire his courage and be grateful that the power of the Church has diminished, and history may judge that Browne started the challenge."
Passionate outsider
Mr John Horgan is a former Professor of Journalism at Dublin City University, Press Ombudsman and author of Noël Browne — Passionate Outsider (G&M, 2009).
"He was a John the Baptist kind of figure. He had a vision of what a health service could be like, which inspired a great many people. But he operated in a political and social climate which was not ready to hear what he had to say, and he continuously underestimated the opposition," Mr Horgan tells MI.
"On the other hand, the main opponents, the Catholic Church and the medical profession — primarily the latter, who helped to defeat his Mother and Child Scheme — probably won what was a Pyrrhic victory, in that they mortgaged too much of their power in the effort.
"I think his legacy is mostly in the popular imagination, which responded to his vision. His name still has a resonance for many, without being fully conscious of why his policies took so long to become mainstream.
"The fact that universal healthcare still seems in many respects to be unattainable demonstrates the size of the mountain that has to be climbed."
Courage
This admiration of his courage is a constant refrain from those who speak of Dr Browne's time as Minister for Health from 1948-51. But Dr Browne's prominent role in what historians regard as one of the first set-piece clashes between 'Church and State' in Ireland means that much of the rest of his legacy is often forgotten. But his career extended well beyond the Mother and Child Scheme. He also played a trail-blazing role in areas such as mental health provision and attitudes towards the mentally ill.
"Dr Noel Browne is one of the best-remembered and iconic Ministers for Health," says Prof Brendan Kelly, who recently took up the position as Professor of Psychiatry in Tallaght Hospital, Dublin.
"I think he is, perhaps, best remembered for his courage, especially in relation to the Mother and Child scheme.
"Dr Browne also, however, made significant contributions to psychiatry," he tells MI.
"In 1948, he established a visiting committee that visited the Central Mental Hospital regularly and heard any complaints. This was an important, empowering measure at the time, seeking to protect the wellbeing of an often-neglected group of patients.
'One has to admire his courage and be grateful that the power of the Church has diminished, and history may judge that Browne started the challenge'
"In 1967, just two weeks after the major Commission of Inquiry on Mental Illness (the '1966 Commission') was published, a judge stated, in the context of a specific case, that a priest 'is the best psychiatrist in the world'. This was rapidly and hotly disputed by Dr Browne."
In describing his overall political personality, Mr Horgan paints a picture of righteous urgency that fuelled Dr Browne.
"He had the defects of his virtues. He knew, perhaps better than many politicians of his era and indeed of our own, that 'without a vision, the people perish'. And he had a sense of urgency born of the erroneous medical diagnosis which led him to believe, as he assumed office, that he might have only a year or two to live — and a personal courage which was, and remains, a reproach to over-cautious politicians of any era.
"He will be remembered for these reasons, despite his failures.
"I think the main lesson to be learned is from his failures. He was a passionate, but at times quite inept, politician; never a team player; fatally unaware of the need to build coalitions, within parties as well as across parties, to achieve political results; too quick to turn his back on potential allies on foot of some real or imagined grievance or disloyalty; and slow to learn that emotional intelligence, with which he was very well endowed, and which helped to explain his popular appeal, is at the end of the day insufficient without a strong strategic sense and the ability to identify workable compromises.
"Politicians who do not understand this may achieve popular kudos but their legacy on the ground may be less substantial than they would have wished, " Mr Hogan asserts.
Progressive on equality
Four decades before Ireland's same-sex marriage referendum, Dr Browne was already a progressive voice for equality.
Dr Kelly points MI towards a series of comments made by Dr Browne during a Seanad debate in 1975 "when he [Dr Browne] drew upon his psychiatric experience to speak out about the law that criminalised homosexual acts".
Dr Browne told the Seanad that in his experience of patients in psychiatric care: "I find it to be a very common presenting problem by people, presenting in different ways in the form of depression and alcoholism, people who are simply misfits in life and drop out in all sorts of ways.
"But they all conceal this kind of homosexuality of one kind or another — the appalling sense that they are outcasts and not wanted in society, which they are not, and the whole of Irish society is very unkind to them and very unchristian, if I might use that much abused word," Dr Browne told the Seanad.
"Because of that, suicide is another very common sequelae to the unfortunate homosexual's attempt to live with this disability, which should not be a disability. It is not a disability. It is perfectly normal, but in our society it is a very crippling disability."
The anatomy of the war on TB
While Dr Browne's role in the fight against TB is well known, the detail is often lost in myth and misinformation.
"The virtual demise of the Irish tuberculosis epidemic in the late 1950s was preceded by two decades where the Irish tuberculosis death rate consistently exceeded the rates in neighbouring England, Wales, Scotland and Northern Ireland," says Dr Mac Lellan, an expert on the history of TB in Ireland.
"Noël Browne made tuberculosis a key component of his election campaign and, once he was appointed Minister for Health, it became a major focus of his work. While it is simplistic to suggest that Noel Browne eradicated tuberculosis in Ireland, he certainly played a part in the ending of the epidemic.
"There is much debate about the role of various factors in ending the epidemic, including natural epidemiological decline of the disease, social and economic improvements, nutritional improvement, public health and medical interventions such as new chemotherapeutic drugs, vaccination, increased provision of hospital beds, x-rays, tuberculin testing and surgery."
Dr Mac Lellan cautions, however, against too large a focus on the work of the charismatic Dr Browne, as other important people can be forgotten.
"In the medical and public health domain, Noël Browne's work with respect to tuberculosis should be considered alongside the work of others such as Dr James Deeny, Chief Medical Adviser (1944-50) to the Department of Local Government and Public Health and subsequently the Department of Health," she says.
"Browne and Deeny bitterly disputed each other's version of the genesis and implementation of national policy in the late 1940s and early 1950s. In fact, the ending of the tuberculosis epidemic in Ireland owes much to the work of many hard-working doctors including Dorothy Price, Patricia Alston, John Cowell, Robert Collis, Theo Dillon, John Duffy, Mairead Dunlevy and EJT McWeeney, as well as James Deeny and Noël Browne. Nurses and other healthcare professionals, as well as public servants, are among the other unsung actors.
"In my opinion, the impact of Noël Browne's facilitation of the national BCG committee, which commenced a preventative vaccination campaign in 1949, was a very important and much-overlooked part of his contribution to the ending of the tuberculosis epidemic in Ireland."
Debating Browne's legacy
In November, doctors and historians gathered in NUI Galway to debate Dr Browne's legacy. The 'Remembering Noël Browne, 1915-1997: Reflections on Radicalism, Welfare and Social Change in Modern Ireland' conference was held under the auspices of the Irish Centre for the Histories of Labour and Class, NUI Galway and Galway Mechanics Institute.
"The extent of continuing interest in Browne's career among the general public was evident at the Mechanics Institute, where admiration for his integrity and commitment was tempered by a broad acceptance of the fact that he was sometimes difficult to work with," Dr John Cunningham from the History Department in NUI Galway tells MI.
"Browne's personal warmth was conveyed by Robert Ballagh, who painted the iconic portrait featured on the cover of Browne's memoir, Against the Tide, and interesting sidelights on family life were provided by his grandson, Glyn Carragher.
"Carragher suggested that Browne's supposed aloofness was due to his being deaf in one ear — he frequently didn't hear what colleagues were saying to him! Joe Higgins, TD, described Browne as an 'inveterate individualist' and this judgment was confirmed, more or less, in the contribution of Donncha Ó hÉallaithe, who had worked alongside Browne in the Socialist Labour Party during the late 1970s."
Dr Sarah Anne Buckley from the History Department in NUI Galway spoke at the conference on Dr Browne's impact on child welfare in the State.
"He drew attention to the connection between disease, poverty, the need for socialised medicine and the government's responsibility to all," Dr Buckley tells this newspaper.
"He was driven by a desire for change, as we can see in regard to TB. He perhaps underestimated the issue of power in the connection between the State, the Church and the medical profession, but in the area of child welfare he was a strong and strident advocate, one that is sorely missed and has yet to be replicated."
Dr Cunningham says that the experience of the conference tells him that despite dying almost two decades ago, and it being many decades since he was at the centre of the country's political scene, Dr Browne is far from forgotten.
"Regarding any residual influence, I would say that he continues to inspire. That was the impression from the 18, mostly very young, scholars who presented research papers at the conference, and from the sprinkling of young people who attended the session in the Mechanics Institute."