You are reading 1 of 2 free-access articles allowed for 30 days
Health budget will increase by €400 million per year – FG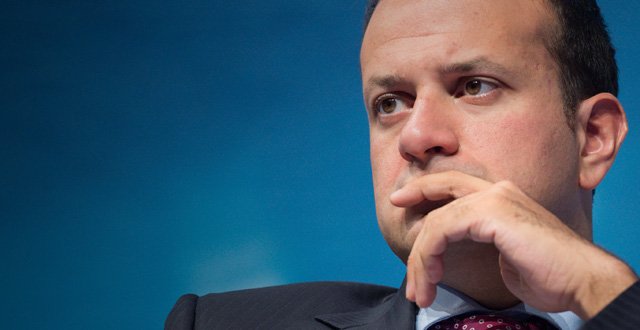 Minister Varadkar said the plan allocates "€2 billion extra to health over the lifetime of the next government". The party says the €2 billion allocation excludes pay restoration or pay increases which are negotiated centrally for the public service as a whole.
Fine Gael says it will increase the health budget by an average of €400 million a year, which means the health budget in 2021 will be "at least €2 billion higher than it is now". Budget 2017 will set out a "detailed five-year budget" for the health service, "providing financial certainty and allowing for better planning and long-term decision making".
Minister Varadkar said the policy sets "realistic targets" for incremental improvements in the public health service, investing in new infrastructure and technology and hiring 4,400 new frontline staff.
These staff will include 600 consultants, dentists and specialists, 2,800 nurses and midwives, and 1,000 health and social care professionals (physiotherapists, occupational therapists, paramedics and radiographers). The party says it will also increase the number of GP training places "by around 100 over the next five years".
The party says it will conduct a full hospital bed capacity review to be completed by 2017 to provide "a strong evidence base from which to plan for increasing bed capacity in the context of the capital review in 2018".
According to Fine Gael, the key features of its health policy include:
• Extending free GP care to all children
• New programmes to manage common chronic diseases in the community
• A full medical card for all children on Domiciliary Care Allowance
• A dedicated fund of €50 million a year to reduce waiting lists
• Measuring and improving patient experience times in Emergency Departments
• A tax on sugar sweetened drinks
• Further measures to reduce smoking
• Implementing Healthy Ireland initiatives to improve the nation's health
• Investing at least a further €750 million in primary care
• A detailed five year budget for the health service will be set out in 2017
• 100 extra GP training places
• Providing faster access to mental health services
• Continued increase in acute hospital beds
• A new programme to help more people with disabilities to work
• A new dental benefits package
• Dismantling the HSE and establishing Hospital Trusts and Community Healthcare Trusts on a statutory basis
Minister Varadkar said: "The Government has allocated €3 billion to the capital budget for health for the next six years allowing us to proceed with major flagship projects like the new national children's hospital, primary care centres all over the country, an ambitious programme to replace or upgrade community nursing units to comply with HIQA standards, and much-needed investment in IT.
"Fine Gael inherited a health service in freefall – funding cuts of €2 billion, thousands of staff gone, and 1,245 hospital beds closed. Because of the economic recovery in the last two years, we have been able to start rebuilding the health service. We have increased the budget by €900 million in the last two years, excluding supplementaries. That is a €300 million increase this year, on top of a €600 million increase last year. We reversed the previous Government's policy of cutting 1,245 beds by adding 300 new beds in the last 12 months."