You are reading 1 of 2 free-access articles allowed for 30 days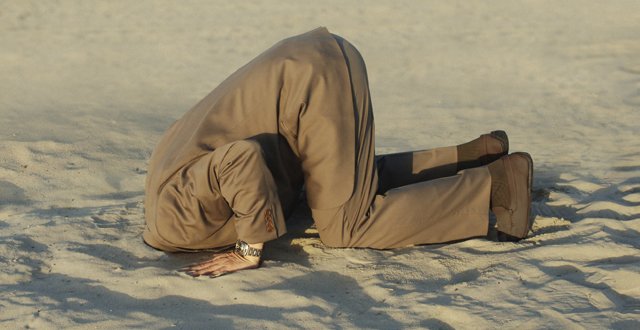 After my father died 25 years ago, I was surprised by two things.
I felt the physical loss, although his death was not unexpected. But I also felt that whole layer of parents and adults who run the world was fractured. Up until that point my dad was part of a kind of parent-land, where adults were capable and a permanent fixture, to be taken for granted. They were always just there, never changing, despite the evidence that life is limited.
As adolescents, we challenged the world of adults, thinking we could do better. But despite the good and the bad, the adult world was always reassuringly there, to scold us, to hire us or fire us, to abuse or support us, to annoy us and mentor us. They had power and status. They had arrived, while we were trying to make a place for ourselves in the world.
They had a kind of confidence, or so it seemed. If they felt vulnerable and worried about us and our future, and even their own health and their own future, they successfully kept this vulnerability hidden from us. Or maybe our own self-absorption and the false confidence of youth made us blind to their worries.
So when my dad died I felt as if the Taoiseach died, the Pope died and the local hospital closed. The systems that looked after us, sometimes so frustratingly, were now shown to be weak, vulnerable and gone. The Ministers in Government were now just ordinary people, the local teacher was just a human, and the banker was just a boy.
So therefore, who is looking after the world now? Me and my generation. That's who. Scary. People I went to school with, running the world. OMG!
To play the game of parents and leaders, we doctors must project calm and confidence, even when we are not always so confident inside
The second thing I noticed when my dad died was how my relationship with him had changed over the ensuing years. I began to see what he might have seen and understood where he might have been coming from. This continues to amuse and enchant me. Our relationship seems to be improving with each year, despite his death to this world.
These two ideas may help me to understand how we doctors are seen by the public and why they will not make health a door-stepping issue in the coming General Election. While we doctors are not the austere father figures of the past, we must surely be viewed, still, with that fearful respect that one gives to professionals who seem to have life and death power over ordinary souls. Patients have to be vulnerable if they want to ask answers like: Will I die? Will I recover? What must I do now to live? They think we have the answers to everything.
And to play the game of parents and leaders, we doctors must project calm and confidence, even when we are not always so confident inside. We are now that layer of people who must give the assured air of competence and calm that everything will be okay. Like us and our parents, patients have not even fully worked this out, that we are very human. Only when we are gone will they appreciate us. There will always be doctors, surely. But will there always be GPs?
The very idea that Government policy has been to undermine rural and general practice just seems somehow impossible and implausible. The doctors wouldn't let it happen, surely. Why would the Government slowly close our villages, post offices, rural practices, banks and small hospitals? It just doesn't make sense. Therefore, it is not happening.
And like my daddy, the doctors, in a god-like manner, in the manner of supermen and superwomen, will make things right.
So even though we see our daddies getting older, sicker and even dying, deep-down, we prefer denial. And this is why patients will not make the slow political extinction of general practice an issue on the doorsteps of our democracy.
Daddy GP will make everything okay. Mummy GP will always be there for us.