You are reading 1 of 2 free-access articles allowed for 30 days
Have you done something with your hair?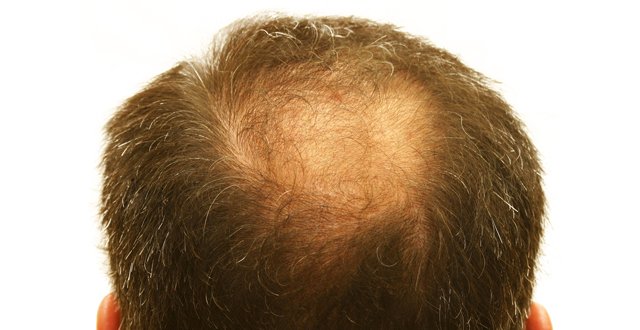 I met an old friend at a conference abroad recently. He was looking great and had scarcely aged since we had last met, five years previously. As we reminisced about our time spent training together, our respective families, and as we shot the breeze about work, I found myself noting again how well he looked. Great, but also somehow different. It was his hair. It looked entirely natural. Except for the fact that when we had last met, he had been quite bald. He had clearly had a hair transplant.
Our encounter reminded me of a wonderful short film from the 1990s called Syrup. 'Syrup', as used in Cockney rhyming slang for wig ('syrup of figs'). In the film, the lovingly portrayed protagonist – a middle-aged, prematurely balding office manager with a bad comb-over – pops out for his lunch and returns without warning, with a full head of hair. The response of his work colleagues to his sudden change of appearance, and their efforts to suppress their laughter in the face of transformation from that of a bald man, to one resembling an Elvis impersonator with a wig, is hilarious. The positive effect the wig seems to have on his self confidence and love life (despite the hilarity of the situation), is uplifting and results in a happy ending.
The sudden change in his appearance caught me unawares and left me unsure of what to say
Although the meeting with my friend lacked the comedy value of Syrup, the sudden change in his appearance caught me unawares and left me unsure of what to say. It was the great unspoken during our conversation that pulled a tight skin of tension over what should have been an enjoyable social encounter. Him, sensing that I had noticed (by my insistence on staring fixedly into his eyes to avoid staring at his hair) and then by not mentioning what I had noticed. Me, wanting to acknowledge the positive change, his courage in doing something so radical and brave to change his appearance (despite its potential to invite ridicule), but not wanting to draw attention to it for fear of embarrassing him.
In an age where surgical enhancement and cosmetic surgery is so widespread, there is no map to help guide us through the dangerous terrain of that tricky first meeting with a surgically enhanced friend or colleague.
Although there are greetings cards available for purchase online that allow you to congratulate someone on their recent breast enlargement ('wow! They are AMAZING'), or the recipient of a newly contoured nose ('which one did you choose?'), there are none that allow us to extend our congratulations to the recipient of some relocated hair follicles.
Aware that I will likely find myself in similar social situations in the future, and keen for answers on how to develop a more skillful approach my next encounter, I looked online. Google didn't show up anything even remotely useful, so I ran a search on Quora (a Q&A site where experts present themselves to answer questions on every topic imaginable).
Alas, nothing on the social etiquette of hair transplant interactions but from Dr Suresh Koneru, a US plastic surgeon, some guidance on how to approach someone who has had breast enhancement surgery. Personally, my response usually depends on the relationship with the other person and the setting. But, generally speaking most women seem to be happy to hear 'you look great!'. Stay away from 'something about you is different' or 'did you change your hair style?'. Not ideal perhaps.
I then posed the question to my followers on Twitter and received quite a few suggestions to the social dilemma. From 'have you lost weight?', to 'I see you're still grafting away and plugging on through, fair play' (thanks Abi Bouchier Hayes), none seemed to quite hit the mark. My ever wise GP colleague Dr Ciara Kelly though reiterated the advice of Dr Koneru in suggesting 'you're looking well', which seems to tick a few boxes – acknowledging the (positive) change but at the same time not drawing too much attention to it. I've been practising my lines.
Anyway, enough about hair transplants, I'm off to get a haircut. As I'm beginning to lose my own hair, I'm all too aware of the options. No creams, lotions, pills or toupées for me though. I'm going to get mine cut short. Short enough to make it look like I don't care. But not too short.