You are reading 1 of 2 free-access articles allowed for 30 days
Gut reactions: Tackling the rising incidence of IBD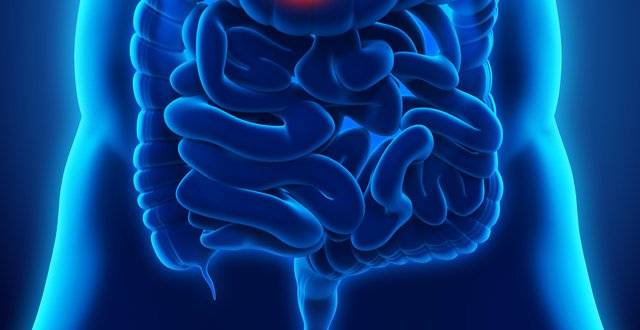 <!– p.p1 {margin: 0.0px 0.0px 0.0px 0.0px; text-align: justify; line-height: 10.0px; font: 51.0px Georgia} p.p2 {margin: 0.0px 0.0px 0.0px 0.0px; text-align: justify; line-height: 10.0px; font: 9.0px Georgia} p.p3 {margin: 0.0px 0.0px 0.0px 0.0px; text-align: justify; text-indent: 8.5px; line-height: 10.0px; font: 9.0px Georgia} p.p4 {margin: 5.0px 0.0px 0.0px 8.5px; line-height: 10.0px; font: 11.0px DIN} span.s1 {font-kerning: none} –>
It is not known precisely how common inflammatory bowel disease (IBD) is in Ireland, as there is not adequate data, particularly for the adult population, according to Prof Glen Doherty, Consultant Gastroenterologist at St Vincent's University Hospital, Dublin, and Clinical Professor, School of Medicine, University College Dublin.
The highest prevalence for IBD (which primarily refers to Crohn's disease and ulcerative colitis) tends to be in northern European countries, with Ireland and Scotland having much higher rates for colitis. There is, however, good data for paediatric IBD in Ireland, as these children attend Our Lady's Children's Hospital, Crumlin (OLCHC). Recent data from OLCHC has indicated a worrying increase in the incidence of IBD among children under the age of 10.
Prof Glen Doherty
There has been between a three- and five-fold increase in the number of new cases seen at OLCHC over the last 10-to-15 years. "What that reflects is that these diseases are becoming more common… years ago, we wouldn't have seen diseases like this in young children, whereas our colleagues in Crumlin would describe seeing children as young as two or three years of age being diagnosed with these diseases."
The exact reasons for the increase in IBD in young children are not known, but it is clear that important environmental factors are at play. There is also known to be a genetic predisposition to IBD in some families but there is a major environmental influence, outlined Prof Doherty.
There is a hypothesis that the increase is connected to the fact that children are growing and developing in a cleaner environment, as well as getting exposure to antibiotics early in life, in a way that would not have occurred in past decades. There is also a suspicion that what is happening might be linked to diet. Furthermore, there is interest in observations from research in animal models that dietary emulsifiers used in food processing and food production could potentially be a predisposing factor. These emulsifiers might make the gut more 'leaky' and more susceptible to the action of certain bacteria that are living in the gut. Nevertheless, Prof Doherty noted that there is not yet a definite answer as to what is causing the rise in IBD, despite a number of theories.
Challenges
If the most recent data from the UK and the Scandinavian countries is applied to Ireland, there are approximately 30,000-40,000 people in this country with IBD, or about one person in every 200 among the adult population.
The fact that children as young as infants are being diagnosed with IBD represents a huge future challenge for physicians who treat adults with IBD in Ireland, said Prof Doherty. Indeed, it is an issue that adult service physicians are already encountering. There are transitional clinics where children aged 16/17 are transferred from the care of their paediatrician to an adult service gastroenterologist. Prof Doherty said much effort is made to ensure that the transition is as smooth as possible, but it is only the first of many hurdles.
The big challenge when gastroenterologists receive teenagers with IBD into their care is that many have already received or been treated with all of the approved medications. This means that physicians have to be proactive in terms of providing this young patient group with ongoing treatment options going forward.
It is a cause for concern for physicians that these young patients will require life-long treatment, as currently, IBD is not curable. Potentially, there will be many decades during which the challenge will be to try and keep this patient group well.
"What that underlines is that we should have a very proactive approach when it comes to research; developing new drugs and using the existing ones better. That is our thinking, and that we get off the ground and get support from all quarters," underlined Prof Doherty.
Clinical trials
An IBD investigator network called INITIative was formed two years ago, in response to the fact that Ireland, as a small country, was having difficulty in attracting clinical trials.
Irish patients have access to standard approved treatments for IBD conditions, but to provide access to investigational treatments or new drugs, they needed the opportunity of enrolling in clinical trials, said Prof Doherty. A number of physicians working with IBD patients got together and decided that if they worked as a unit they could develop structures to enable them to do original research, both scientific and clinical, at centres in Ireland.
Prof Doherty said there was an understanding that it would be much easier to help patients and encourage research if physicians worked together, rather than as individuals in various centres. It was decided that this was the best strategy to attract grant funding from the relevant agencies and to put Ireland 'on the map' as a country that leads development and innovation in IBD.
There are now several gastroenterologists working as part of the network, said Prof Doherty, with six or seven core sites which have the infrastructure that is required to facilitate clinical trials. There are also a number of other IBD investigators, based in smaller hospitals, that take part in the more straightforward clinical trials, or assist with the recruitment of patients for other studies or trials.
There have been several studies conducted since INITIative was set up in 2015, according to Prof Doherty. These were either initiated by pharmaceutical companies developing new drugs, or were studies set up by the network physicians to better understand the treatments that are used, and to develop new treatment strategies and goals.
GOAL-ARC
GOAL-ARC was the first investigator-initiated clinical trial under INITIative. GOAL-ARC is a nationwide, multi-centered, randomised, controlled trial to evaluate the use of personalised golimumab (GLM) dose adjustment in ulcerative colitis. The primary objective is to ascertain if dose adjustment of GLM, based on GLM drug levels and faecal calprotectin (FCP) levels, results in higher response and remission rates than standard Summary of Product Characteristics (SmPC) dosing.
Essentially, the question that the physicians set out to answer was whether the current method of using biologic medicines was optimal, or whether there might be strategies that could be developed to personalise the way these medicines were used to make them more effective in individuals.
Under GOAL-ARC, people with ulcerative colitis who need to take a biologic medicine were recruited. These biologic medicines block TNF, a chemical in the body that appears to drive the inflammation seen in people with ulcerative colitis and Crohn's disease.
The patients were randomly assigned to two groups — one that received the standard care, which is a monthly injection of a standard dose of medication. The people that were in the other arm of the study had a blood test, measuring the amount of the drug that was in their bloodstream just at the point where they were about to receive another standard monthly dose. The idea was to see whether people in this arm were sustaining the amount of drug in their circulation. In addition, a stool test was done in this cohort to measure the amount of inflammation in the gut — again, when they were due to have their next dose of medication.
In the intervention arm, the GOAL-ARC researchers developed a protocol/algorithm, where they can vary the dose of medication to try to tailor it to the parameters of inflammation and drug concentration. If a patient has a very low level of drug in their circulation and a high amount of inflammation in their stool test, then their medication gets increased, whereas if their drug level is high and inflammation is under control, the dose level is decreased.
This is a personalised approach to the use of biologic medicines in people with ulcerative colitis and the impact is assessed at the end of a six-month period. The trial is open and there is recruitment ongoing at six hospitals, four of which have now provided patients for the trial. About one-quarter of the patients needed for the trial have been recruited. Some patients have already been participating in the trial and been followed for 42 weeks and the observations so far indicate that there are benefits, in some individuals at least, from taking this kind of personalised approach. Some patients manage on a low dose of the biologic drug and seem to have their inflammation well-controlled, while other people need a higher dose of the drug.
ICARE
Prof Doherty also spoke about ICARE, which he described as probably the biggest ever observational study that has been done on IBD in the world. The global target is to recruit somewhere between 16,000 and 17,000 patients from around Europe and to follow them for three years. The goal of the study is to provide a better understanding of the safety and effectiveness of the current treatments used for Crohn's and colitis.
In order to be able to do that and, for example, identify rare and unusual side-effects of certain medications, one needs to follow a large number of patients for a sustained period.
According to Prof Doherty, there has been a target set of having 500 Irish patients involved in the study and recruitment is ongoing. The patients maintain an online diary of their medications, noting side-effects or problems that have occurred, with physician sign-off. ICARE has been helpful in encouraging further collaboration on IBD in Ireland, noted Prof Doherty.
Patient goals
There are issues that are important to physicians from the medical standpoint in respect of research goals, said Prof Doherty. However, it is also important to ensure that the establishment of a clinical trial network is aligned with what IBD patients think are important questions and goals.
In this respect, an academic was recruited from outside Ireland as an independent assessor. It was felt important to have someone from outside Ireland who was skilled in this particular type of work. The expert from the University of Oxford asked patients about their priorities for research and the barriers they would see, for example, to participating in a clinical trial, as well as how research could be made more accessible.
The patients gave feedback in terms of their priorities for research, said Prof Doherty. They highlighted the need for studies examining issues such as stress and anxiety and the role of stress in bringing on these diseases or triggering exacerbations. Prof Doherty said patients are very interested in the role of diet, therefore that is being prioritised in terms of designing studies.
He underlined that, as studies are developed within the network, investigators want to ensure they are dealing with questions that are important to the patient population.
Ethics
Another issue that is important when it comes to trials and patients is the ethical question that surrounds the use of a placebo treatment.
It is a difficult matter, according to Prof Doherty. In the GOAL-ARC study, there was no placebo arm, as everybody was receiving active treatment. Yet, in most of the studies looking at the effectiveness of new drugs that are seeking approval, some patients will receive a placebo treatment for a period during the study, and that is always a difficult proposition for patients.
Prof Doherty said physicians feel uncomfortable with the idea of patients going without active treatment. There are steps that are taken in most studies to ensure that only a small number of patients will receive the placebo treatment, he noted.
For example, for every two or three patients who receive a study drug, there is only one patient who gets the placebo treatment, said Prof Doherty. Most hospital ethics committees would now insist that if a patient is randomised to receive a placebo treatment for a short period of time, that there should be a mechanism in the way that the study is designed that they get access to the active treatment towards the end. For example, all patients who have been in a study for three or four months must have been given an active therapy or an active treatment by that time. Patients worry about taking part in clinical trials because they are afraid of just receiving the placebo, noted Prof Doherty.
Plans
Meanwhile, Prof Doherty said work has been ongoing with various other research groups and networks, trying to address some of the important questions concerning prevalence of IBD and the means through which these conditions are triggered.
It is also important to understand more about the healthcare burden that is involved, according to Prof Doherty, and the cost for patients living with these diseases.
This cost refers to their ability to work or participate in education and the cost of their medications. Likewise, it is planned to look at the important role of diet, and to see if patients can be identified who would benefit from excluding certain foods, in terms of making the disease easier to manage, according to Prof Doherty.
The best way to manage the increasing number of adults with IBD who have gone through the standard treatments is to do research in Ireland that can yield new and innovative ways of using existing therapies, or even develop new non-standard and effective treatment methods, concluded Prof Doherty.