You are reading 1 of 2 free-access articles allowed for 30 days
Guidance after high-risk exposure to infectious diseases 'not enforceable'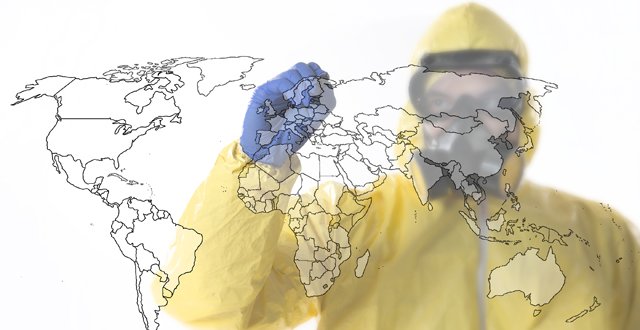 Public health guidance on restricting movement after high-risk exposure to infectious diseases such as Ebola virus disease (EVD) is not legally enforceable, the Department of Health has been warned.
The recently-retired Director of the Health Protection Surveillance Centre (HPSC) Dr Darina O'Flanagan wrote to the Department's Chief Medical Officer (CMO) Dr Tony Holohan in April 2015, warning that a situation could arise where a "contact" of a case of EVD or other infectious disease may not agree to comply with public health advice, and there was no legal mechanism to enforce compliance.
A "contact" of an EVD case is an asymptomatic person who has been exposed in the previous 21 days to a symptomatic, infected person or to a symptomatic infected person's secretions, etc.
Dr O'Flanagan wrote that extensive guidance had been produced on assessment, categorisation and monitoring of contacts of any case of EVD arising in Ireland, or contacts of cases within the affected areas in West Africa who returned following humanitarian work.
She noted controversies in other countries around constraints on basic civil liberties of contacts, in the context of EVD, "where transmission of infection from a contact before the person became ill has never been documented".
The letter stated that Irish guidance for those who had high-risk exposure to EVD included limiting movement, remaining reachable during the active monitoring period, and not undertaking clinical care or work in patient care areas. Social activities would be assessed on a case-by-case basis and the monitoring period would continue for 21 days following last exposure (the maximum incubation period for EVD, according to the World Health Organisation).
The HPSC EVD Scientific Advisory Committee (SAC) requested a legal framework to ensure proportionate and effective curtailment of freedom of movement, where necessary, to protect public health.
On 27 October 2015, writing in response to Deputy CMO Dr Colette Bonner, Dr O'Flanagan said the SAC welcomed the Department's intention to "address this issue" in the context of reviewing the Health Acts and associated infectious disease regulations.
Early review was important, not only in the context of EVD but in light of Middle East respiratory syndrome coronavirus (MERS-CoV) in South Korea, where restrictions for contacts were essential to the public health response, she said.
Public health legislation and infectious disease regulations will be examined, the Department told the Medical Independent last week.