You are reading 1 of 2 free-access articles allowed for 30 days
Group B Streptococcus testing pilot among projects presented at Rotunda Research Day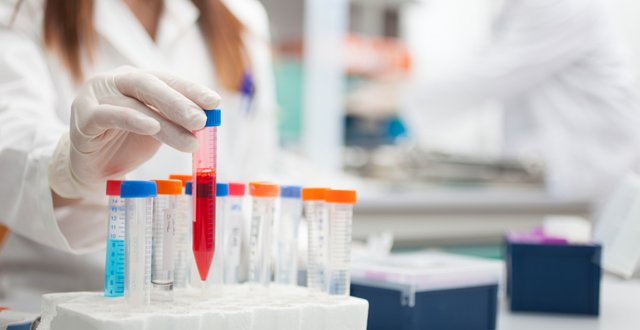 "If we can test for GBS quickly and reliably when labour begins, as close as possible to the optimum treatment period, we will be able to properly treat pregnant women with GBS and reduce the risk of infection for their newborns — but also, we will be able to reduce the use of unnecessary antibiotics for those whose GBS has disappeared by the time of birth," Dr Maeve Eogan, Consultant in Obstetrics and Gynaecology, Rotunda Hospital, said last week at the Rotunda Hospital Research Day.
The risk of GBS being passed from a mother to a baby is highest during labour, so the treatment course of antibiotics is only given after labour begins.
Currently, pregnant women who test positive for GBS during pregnancy receive an antibiotic treatment, even though the GBS may have gone by labour, and those who tested negatively during pregnancy may have it at labour.
Testing for GBS at the onset of labour thus reduces this unnecessary antibiotic use and provides better outcomes for women with GBS and their children, Dr Eogan said.
Also speaking on the day was Dr Naomi Burke, Consultant in Obstetrics and Gynaecology, Rotunda Hospital, who gave an update on the Perinatal Ireland GENESIS study, which investigated whether foetal head circumference, either alone or in combination with other measurements or factors, can identify women who might need an unplanned Caesarean section once labour has begun.
Previously, there was no test which could predict who would require an emergency Caesarean section. The study looked at whether certain patient information, such as height and weight and the measurements of the baby between 39 and 40 weeks' gestation, could be used to predict those who would require a Caesarean section or instrumental delivery.
Of the 2,336 women recruited to the study, 21 per cent had an unplanned Caesarean delivery. In the analysis, five parameters were determined to be the best combined predictors of Caesarean delivery, ie, advancing maternal age, short maternal height, higher body mass index, a larger foetal abdominal circumference and increasing foetal head circumference. The study's conclusion was that by using these five factors, overall risk of Caesarean delivery in women at term can be better determined.
Meanwhile, Dr Jennifer Donnelly, Consultant Obstetrician and Gynaecologist, Rotunda Hospital, gave an update on the hospital's award-winning risk assessment app for venous thromboembolism (VTE), Thrombocalc.
Thrombosis is the leading cause of maternal death worldwide, and most women who died from pregnancy-associated VTE between 2011 and 2013 had recognisable risk factors for thromboembolism.
The Rotunda has implemented a user-friendly app, Thrombocalc, to ensure all women delivering within the hospital are appropriately assessed for VTE risk and thereby improve the prevention of VTE.
From September 2014 through December 2015, Thrombocalc was used to prospectively assess VTE risk in 8,322 women. In the last quarter of 2015, formal VTE risk assessment with Thrombocalc was carried out in 92 per cent of women delivering in the Rotunda Hospital.
The Thrombocalc project won the HRB Healthcare Innovation Award at the IMSTA Med-Tech awards 2015.
Commenting on the range of research outputs presented on the day, Master of the Rotunda Prof Fergal Malone said: "It is both heartening and exciting to see such dynamic research outputs being developed and disseminated from the Rotunda. The multidisciplinary aspect of the research teams draws on the expertise of our world-class clinical researchers, while benefiting from the hospital organisation and patients of the Rotunda to deliver cutting-edge research results that will continue to have major international impact."