You are reading 1 of 2 free-access articles allowed for 30 days
GP training video 'hazards'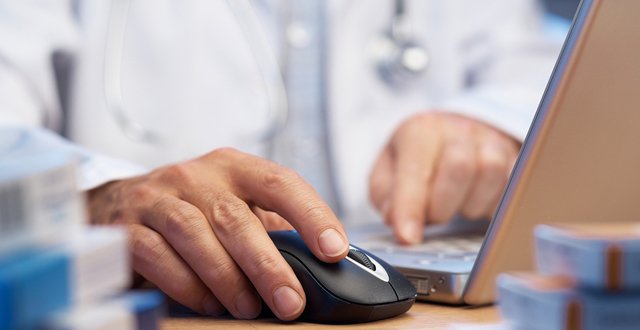 "Hazards have been identified and ICGP is looking at innovative, secure options for this. On-site review of recorded consultations is unaffected by this," said ICGP Director of Specialist Training Dr Gerry Mansfield.
GP training includes analysis of trainee consultations recorded with patient consent for these purposes.
Such analysis would take place during 'day release', when trainees are released from clinical practice to engage in small group work at the training scheme's base. The extent to which this tool is used is variable across schemes, but it is broadly considered an important aspect of communications training. Sources say footage is seen by a small number of doctors before being erased. However, transfer of recordings from practices has officially been on hold since last autumn.
MI understands there was an incident whereby a camera containing a trainee's recorded consultations was stolen from a GP practice. The affected patients were contacted by the practice, and one settlement was made on behalf of an indemnified GP trainer.
However, it has raised concerns about the exposure of trainees to claims surrounding possible theft or loss of recordings, which is not covered by the State Claims Agency's (SCA) Clinical Indemnity Scheme (CIS).
Moreover, the CIS does not cover any doctors in respect of defending Fitness to Practise proceedings at the Medical Council, which can run into tens of thousands of euro.
An SCA spokesperson confirmed the matter had been raised by the ICGP. However, they indicated that the extent of its cover for GP trainees is not under review.
"The CIS is a personal injury-based indemnity scheme relating to the provision of, or failure to provide, 'professional medical services'," the SCA spokesperson said.
Meanwhile, the ICGP has written to trainees "to draw their attention" to the details of their cover with the CIS. "We have encouraged all trainees to consider the benefits of supplementary cover for eventualities not necessarily covered by the CIS. As postgraduate adult learners, we draw our doctors' attention to these facts and respect their personal decisions," said Dr Mansfield.
MI understands that some GP schemes have instigated or examined the possibility of holding the analysis sessions at GP practices instead of training scheme bases.