You are reading 1 of 2 free-access articles allowed for 30 days
Government needs to 'get smart' on community care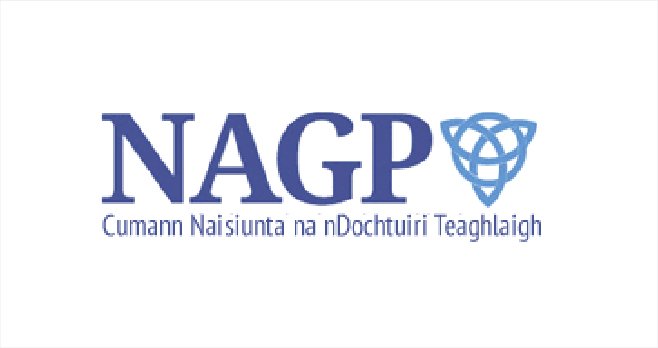 The current GMS contract negotiations are flawed and risk becoming merely "theoretical".
This is the damning conclusion of outgoing NAGP President Dr Conor McGee, who says that the Association emerges from its AGM, held last weekend in Maynooth, Co Kildare, with a renewed focus on the GMS contract and the crisis in general practice.
"It's almost senseless that you would exclude the biggest representative group by far, but also the only group that has gone around the country to see what GPs can deliver," Dr McGee tells the Medical Independent (MI).
"Otherwise the negotiations are theoretical. So when they are finished you try and go and sell it to people, rather than in the first place asking them what they think needs to be delivered, or what can be delivered. Otherwise it's sort of a notional exercise."
Dr McGee's term as NAGP President came to a close at the AGM, where Limerick GP Dr Emmet Kerin succeeded him.
One of the key motions debated at the AGM called on the "Minister for Health/Department of Health/HSE to begin negotiations with them". Dr McGee says this demand will form a central NAGP message in the coming weeks during and immediately following the General Election.
"I think following on from the [GP consultation] meeting in Clonmel, we have gone around the country asking GPs what they think could and should be delivered in a new GMS contract and what a GMS contract should look like," he says.
"Following on from the AGM, one of the things we will be trying to do is influence Government on how primary care should be delivered.
"Doing negotiations on a new GMS contract, it makes no sense to me that you have not at least consulted the main service provider on what they think they can deliver because whatever they come up with in the negotiations, they have to come back and try and sell. You would think the starting point would be to ask [GPs]?"
Concerns
Currently, outside the GMS negotiations, Dr McGee has a number of concerns for the future of primary care as he looks in on the process.
"Personally, I have a great fear that there is an unwritten plan that practices are to coalesce and single-handed practices are to be done away with," he says. "That's the sense you get. Government really needs to consult with GPs because ultimately, we are on the ground delivering services.
"Nobody else is going around the country to ask GPs what they can deliver. It would be a much more sensible approach and it is high time that the Government got smart about it."
NAGP Chairman Dr Andrew Jordan tells MI "the role of the NAGP is to lead the way, transform and reshape the health service to a patient-centred, integrated, GP-led health service".
Like Dr McGee, he has strong opinions on the current GMS talks process, though he dismisses suggestions the NAGP could negotiate separately with the Government on the rural practice allowance proposals, which the IMO has rejected.
Instead, he argues for a significant expansion in the number of parties involved in talks on primary care changes, to include other primary care stakeholders.
"Well, I just cannot see how anybody can hope to progress and solve general practice without all the stakeholders in the room. And if you think you can, you are deluded," he says.
"We want the IMO, we want the NAGP, we want the nursing organisations at those [GMS] talks. They are all integral players, of course we need them there because we need integrated care and we need pathways and we need to know whether people are covered for physio this year, next year or is it five years' time. We need to know what is going down here."
NAGP expansion
With a growing membership over the last year to approximately 1,500 GPs, and a new telemedicine project, as well as providing support for a new GP co-operative movement and the No Doctor No Village rural doctors campaign, Dr Jordan says "obviously we are busy, but we have to be busy because general practice is in crisis; we all know that".
While the crisis in rural practice has generated many headlines recently, the NAGP is also raising the issue of urban deprivation, with the topic making the front page of the February edition of the Association's internal magazine.
"Over the last number of years, rural practice and urban deprived practice is under huge threat," says Dr McGee.
"We have mounted a huge campaign to try and resist Government change and try and reverse some of the very bad decisions Government has taken in terms of service in less well-off areas of the city and for people in rural areas."
Concern over burnout was also a hot topic at the AGM, with Dr McGee adding the NAGP feels it is important that "there is also a sense of trying to look after ourselves [GPs] in doing the job we do".
Politics
Given the time of the year, politics was not far from the minds of NAGP delegates.
A motion at the AGM called on "all political parties/representatives and stakeholders to form an independent expert health committee to develop a long-term health strategy for the next 20 years".
Dr McGee says this motion reflected his own sense that "there is way too much politics in health".
"I think the Minister for Health should be a seven-year appointment by the Taoiseach and should not be a member of Cabinet," says Dr McGee, adding that it is seen as a post that holders want to escape from unscathed.
"That is not a personal criticism, obviously; a previous Minister described it as 'Angola'. If the position were at the Cabinet but not a member of it, with a seven-year posting, you would not be playing short-term politics on health for votes.
"That is not only the present Government, that is what every single government has done. The one constant is that the patient loses out time and again."
Full coverage of the 2016 NAGP AGM is available at www.medicalindependent.ie.