You are reading 1 of 2 free-access articles allowed for 30 days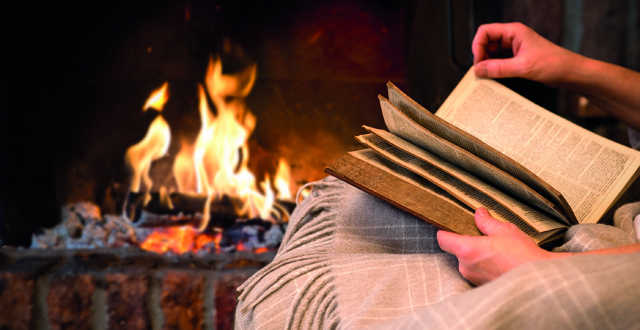 The leaves turn yellow and red. The grass needs one last cut. My little dogs go foraging under the hazel bushes, crunching the nuts out of their shells.
It's time for the Dromineer Literary Festival.
I thought I'd escape the world of health at a poetry reading, but surprisingly often, medical issues were the source of inspiration.
A startling poem told of the mental distress of a friend, and his suicide by hanging, but it's the images that linger, of dancing in life and in death. A very moving diary poem chronicles the Atlantic wind raging outside, while the silence of a husband's dementia fills the house. It's a world where silence is more than the absence of sound. Another poet cheerfully describes shaving his mother's head as she goes through, and happily survives, chemotherapy.
There was plenty of fun stuff too and laughter, but that's harder to capture.
Then, a (very entertaining) poet mentioned the idea that all religions are based on sacrifice. With that, my mind – never under very strict control – went off on a riff.
To me, health is the new religion. There's no after-life any more, so we'd better put everything into this one. Cancer care is the new pilgrimage. (My family have been on that journey.) Chemotherapy has another role too; like a new sacrament of Extreme Unction, no one should die without it.
High priests and priestesses speak of 'conversion rates', but this religion wants no 'converts' as that's the new name for inpatients. Hospitals hide their guilty admissions, on trolleys and in broom cupboards, wherever their sins can't be counted.
The new Nirvana is a state of 'flow'. Keep patients (converts) moving: Flow them out the door.
As for sacrifice, that's the ill and the old.
Back in the room again, I'm reminded how life is full of odd connections.
Two people mention Ryszard Kapuściński, the Polish writer and war correspondent who witnessed 27 revolutions across several continents.
First the poet: Looking out at Clare Island and Mweelrea, listening to the silence of her husband's failing mind, she thinks of Kapuściński. Desperately needing some sign of movement, he would smoke a cigarette in order to create "a sense of life, of company, something that moved". All absent from that Mayo house.
Then Sándor Jászberényi, Hungarian writer and foreign correspondent, spoke of Kapuściński as an important influence. He too is chasing revolutions, across North Africa and the Middle East. In his book of short stories, The Devil is a Black Dog: Stories from the Middle East and Beyond, he uses fiction to tell a different kind of truth, stories that journalism ignores. After the peace of Dromineer, he's travelling back to the Middle East, to Iraq and Kurdistan.
It was strange and wonderful to be among fans of Kapuściński, because by chance I was reading his book Imperium. It's an account of the Soviet Union and its aftermath, such as a journey on the Trans-Siberian Railway when borders were marked with barbed wire, two stories high. It's nearly impossible to imagine now.
It's from my Kapuściński library, among hundreds of books left to me by my husband Tom.
A session in Nenagh Castle had a medical theme, but a historical one. Andrew Tierney, who learned to sail in Dromineer, talked about his book The Doctor's Wife is Dead.
Meticulously researched, it's a full-blooded account of the cruel treatment and death, in 1849, of a Nenagh woman. The case was infamous in Dublin and London. An inquest led to the trial of her doctor husband for murder. In a time of famine and cholera, the death of Ellen Langley caused such outrage in the town, that a crowd of local women attacked his house and broke all the windows.
Alan McMonagle is a fan of Dromineer and of Eleanor Hooker, writer, curator and Chairman of the Festival. In 2013, he came with a book of short stories. Later in the bar, two Nenagh writers Donal Ryan and Julian Gough, challenged him to write a novel. So he wrote Ithaca, his remarkable debut novel. It's sort of a child of the Festival.
Curiously, in a former life, Gough turned up in Tom's recording studio in Dublin, as the lead singer of Toasted Heretic.
Which connects back to the beginning: At the close of the Festival, after all the literary discussions, it was nice to be reminded that an idea from Tom sparked it off 14 years ago.