You are reading 1 of 2 free-access articles allowed for 30 days
GMS talks- going nowhere fast?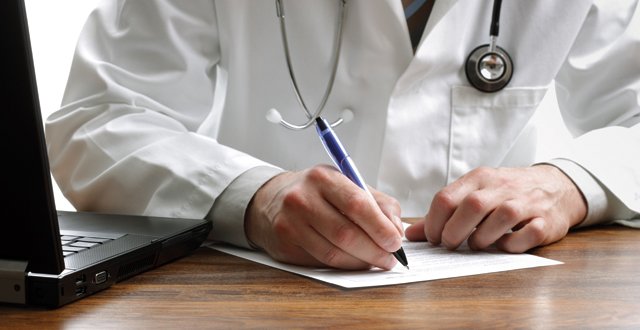 Negotiations on a new GP GMS contract have been ongoing since last year, following 'talks about talks' in the preceding years, but there is still no sign of a document.
With the reversal of FEMPI cuts now in the pipeline and a major new GP report calling for more investment in primary care, however, are things finally looking up for general practice?
The long-awaited negotiation process on a new GP contract was finally made possible in February 2015 when a memorandum of understanding (MOU) between the IMO, HSE and Department of Health was agreed, after previous negotiation attempts were stalled for a decade due to competition law uncertainty and following a court battle by the Organisation to reaffirm its right to negotiate State contracts on behalf of its GP members.
The development was a very welcome one for GPs and general practice in Ireland, given that the current GMS contract is over 40 years old, with negotiations on it having occurred 50 years ago.
Since its inception (1971/72), the GMS contract, despite some additions and the changes in fees per item and capitation (1989), has remained largely unchanged, with promises of a new GP contract ongoing for well over a decade.
The period 2007-2017 has been described as a decade 'horribilis' for health service funding in Ireland, particularly for general practice.
Unsurprisingly, this has led to GPs emigrating to countries with more attractive conditions, early retirements and consequent GMS list vacancies (currently 23 vacant panels) and a dearth of locums.
With general practice on its knees the long-promised new contract is seen as absolutely vital in reversing this worsening manpower crisis.
In November Minister for Health Simon Harris said he "would like to see agreement reached with GP representatives in the coming months on significant service developments that can be introduced during 2018. This will be the start of a multi-annual change process that will enhance the role of primary care as the foundation of a more accessible and effective health service".
He rejected a suggestion from the Medical Independent (MI) that the pace of the GMS negotiations had been very slow to date and that GPs were frustrated at the lack of progress; "good progress is being made", he maintained.
IMO
So where are the negotiations currently at and what has been agreed to date?
The contract negotiations have been broken down into three phases and phase one of negotiations between the IMO, the Department and HSE officials is currently ongoing.
"We would like to see an appropriate resource allocation given to complete phase one of the talks," IMO GP Committee Chair Dr Pádraig McGarry told MI.
This will include the recently announced process to unwind FEMPI cuts, the details of which have yet to be confirmed.
Chronic disease management is at the core of the new contract and is the basis of phase one of the negotiations.
"But simultaneously and in advance of that increased capacity, information technology, practice nurses and infrastructure has to be added. GPs won't take on more work without proper resources and developments being front-loaded," Dr McGarry cautioned.
Dr Padraig McGarry, IMO
Phase one is also looking at special type consultations (STCs) and an agreement to negotiate a medicines management prescribing initiative was reached between the parties in September.
Specific details of the deal, which has only been agreed in principle to date, have yet to be outlined but the deal means that any savings generated by the initiative will be used for developments in general practice.
As to what has been achieved to date, the launch of the contentious under-sixes contract in 2015, along with a cycle of care for diabetes and asthma for medical card patients, the Rural Practice Framework Agreement and an updated list of special items of service was announced on the eve of the last general election in 2016 and commenced that summer after some delay following wrangling over the securing of funds from Government. Nothing else concrete has been agreed since.
Dr McGarry hopes to complete phase one of the GMS negotiations in 2018. However, he maintained the allocation of €25 million to primary care in Budget 2018 "would in no way come close to what is required for the implementation of phase one", and noted that some of that money is also earmarked for other primary care services.
NAGP
The NAGP campaigned for a long time to be included in GMS contract talks and after much publicity over its exclusion, a directive from Minister Harris last year allowed the body to come to the table.
A Department of Health spokesperson explained that while the process put in place honours the framework agreement with the IMO, it enables formal consultation between the State side and the NAGP.
"This allows the NAGP to have a formal role for the first time and potentially to make a positive and meaningful contribution to the contracts development process," said the spokesperson.
The NAGP meetings constitute talks and not negotiations, as is the case with the IMO, and both groups hold separate meetings with the HSE and Department, despite NAGP pleas to the IMO to work together on the contract.
Earlier this year NAGP President Dr Emmet Kerin said that the slow progress on the contract was not helped by the parallel negotiation process, "which has only served to create more silos".
He called on Minister Harris to "bring GP contract negotiators into the same room and remove the barriers to meaningful progress that the parallel process has created", and put in place an agreed timeframe to conclude the negotiations.
The original timeline announced in 2015 was that the negotiations would commence by 31 March that year with a 12-month timeframe.
Speaking to MI last week Dr Kerin was again critical of the slow pace of progress on the new contract.
"The talks are still at a fairly aspirational stage and should really be further on… I can't see a contract happening for at least another year," Dr Kerin admitted.
Also speaking to MI, NAGP Chairman Dr Andy Jordan described the NAGP's talks with health officials on a new GMS contract to date as "disappointing and tedious".
Dr Jordan pointed out that there is nothing concrete in place yet despite hopes that some, even small aspect of a new contract would be agreed by now.
He said a major weakness in negotiations is that there is no talk of money, as without resources and investment nothing could be implemented.
"General practice is in crisis, GPs are getting older, young GPs are emigrating… and we can't get young doctors to apply to training schemes," Dr Jordan argued.
Dr Kerin added that politicians and the Department have struggled to realise that funding provided is for general practice and not GPs.
"We started this [NAGP] in 2013 when there was a crisis in general practice and it is much worse now with retiring doctors and recruitment and retention concerns. There is a real level of urgency now to address the problems," Dr Kerin warned.
Compared to when he started out as a GP, with many performing unfunded work, GPs are now looking at their contract and only doing what they are paid to do, Dr Kerin said. The NAGP has secured legal advice on GPs' responsibilities under the current contract and have held a number of regional meetings with members outlining this advice and updating them on the contract talks.
A HSE spokesperson said it would not be appropriate for it to comment on contract negotiations and talks in respect of processes that are ongoing regarding the GP contract review.
"The HSE, in conjunction with the Department of Health remains committed to progressing the current phase of the contract talks. Progress is being made on a range of issues as a result of the intensive engagement with both the IMO and the NAGP. It would not be appropriate to comment further at this stage," said the spokesperson.
It declined MI's request to interview one of its chief negotiators on the contract.
FEMPI
Amidst the lack of any contractual development, despite an ever changing medical landscape and increased demand for GP services, came the swingeing cuts of FEMPI in 2009, on the back of the axing of the lucrative over-70s medical card and a sharp drop in private income.
FEMPI has resulted in a 38 per cent cut to GP fees across the board and has been described as "decimating general practice".
On 7 November, Minister Harris finally announced plans to engage on fees for "contracted health professionals".
The Department plans to engage next year with representative GP bodies to put in place a "new multi-annual approach to fees, commencing in 2019, in return for service improvement and contractual reform and in line with Government priorities for the health service".
"In future, the relevant Minister, with the consent of the Minister for Public Expenditure and Reform, will have the statutory power to set and vary the fees paid to contractors for goods and services, based on a range of considerations including affordability and value for money," a statement read.
It is evident that the unwinding of FEMPI will be strongly linked to the development of the new contract.
Dr Jordan said that FEMPI is "the real problem in general practice" and that it has destroyed the sector.
"They are talking about starting to reverse fees in 2019, but we haven't got two years," Dr Jordan said in exasperation.
A statement by the NAGP on the FEMPI announcement said that "a Minister having unilateral power to set rates in this manner would be disastrous for the future of general practice and patient care".
The IMO's statement, on the other hand, said that while it welcomed the development, it is seeking an "accelerated restoration" of FEMPI cuts.
"We welcome the commencement of a process to deal with the matter and expect that the process will be in line with what has already been agreed in the Memorandum of Understanding on the GP contract negotiations with the IMO, that being that a similar process to that which applied to public servants will be put in place," the statement read.
"However, we will be seeking an accelerated restoration given the fact that general practice has suffered a reduction of 38 per cent in resources each year since 2008. This has directly led to the current crisis situation where practices are increasingly unviable, vacancies are not being filled and as GPs retire younger, GPs are choosing to emigrate rather than practice in Ireland where the future is uncertain at best. The lack of resources is the obstacle to much needed reform, the delivery of new services to patients in general practice and keeping our GP trainees in Ireland."
Free GP care
Another bone of contention between GPs and the Government is continuing efforts to expand free GP care before the new contract is fully negotiated and agreed.
Minister Harris said earlier this year that he was hopeful of a deal for free GP care for under-12s being delivered by the end of the year, but this suggestion had cold water poured on it by all GP bodies.
The IMO and NAGP have both warned that extending free GP visits to children aged 12 and under is not possible without the new GP contract being in place first.
GP workload has already increased significantly under the under-sixes contract and HSE data recently showed that almost 20 per cent of Irish GPs are not signed up to the contract.
Dr McGarry told MI that to date no discussion on the extension of free GP care to children under 12 years or those under 18 years had taken place, despite the fact that plans to deliver care to these cohorts are contained in the Programme for Government.
Last month, however, during the launch of A Future Together: Building a Better GP and Primary Care Service, Minister Harris again alluded to increasing free access to GP care for under-18s. He said he was concerned about parents "being kept awake at night" by the typical €55 to €60 GP consultation fee for their child.
"I understand that GP representative bodies have concerns about free GP care and I get some of those concerns, but I will not compromise from my perspective on the point of view that parents having to fork out €55, €60 to go to the doctor that that is an acceptable level. I have mentioned that the idea of co-payment is something that Sláintecare leaves open… or indeed a certain number of visits a year. These are all things that we can look at, but the current system is out of kilter with a lot of best international practice," he told journalists at the report launch.
These comments incensed many GPs, at a time when patience is running out for a new contract.
Last week, appearing before the Joint Oireachtas Committee on Health, both the IMO and NAGP claimed general practice would collapse if free GP care was extended in the short-term, while the ICGP highlighted the gaps and inadequacies of services as per the current contract.
Money
The big delay behind a new GMS contract is simple, believe GP representative bodies – it all comes down to money. It will take a significant amount of State funding to roll-out a comprehensive new contract that fulfils the Government's long-quoted policy of providing more comprehensive healthcare services within primary care and it is now clear that it will have to be achieved on a phased, multi-year basis.
At the recent A Future Together report launch, HSE Director General Mr Tony O'Brien acknowledged the need for primary care to be given a significant transitional increase in funding – in the region of €500 million per year over 10 years. Lead author of the report, Prof Tom O'Dowd said primary care needs "about double what it currently receives" in the health budget, rising from around 4.5 per cent to nine per cent, with a significant cash injection in the short-term. "And that has to be done over a five-year period, so you increase funds by half a per cent or one per cent annually…. [But] we need to move reasonably quickly to 6.5 per cent of the healthcare budget, especially if we are to move services into the community."
Dr McGarry reiterated to MI that the allocation of €25 million to primary care in Budget 2018 "would in no way come close to what is required for the implementation of phase one" of the new contract.
Minister Harris has indicated that there may be other resource streams that could be used to deliver funding to primary care in 2018, but no details on how much funding could be given has been revealed to date.
Without any confirmation on the allocation of resources and when these resources could be delivered, it remains unclear when a new GMS contract, or parts of it at least, will be realised.
Some GPs that spoke to MI who did not wish to be named, outlined that while HSE and Department officials seek the changes and developments also sought by GPs, sanctioning of funding from the Department of Public Expenditure and Reform (DPER) is proving difficult.
Indeed, it is understood that talks between the IMO and health officials in recent years on developments in primary care were often halted abruptly due to decisions by the DPER not to authorise funding.
Speaking at the A Future Together report launch, which was originally commissioned by the HSE to inform the GMS Contract negotiations, IMO Chief Operations Officer Ms Susan Clyne urged the HSE and Department to make available the money needed to roll-out a new GP contract as soon as possible. "The problem is funding," not disagreement over contract terms, she maintained.
Replying to her comments, HSE National Director of Primary Care Mr John Hennessy acknowledged that the "prolonged nature" of the contract negotiations and the lack of promised funding for primary care was very frustrating.
"What concerns me Susan is that the perception out there that we are still in disagreement contractually could be holding up the investment that everybody here is looking for and waiting for. We've had expansion in health budgets for two years and little of that going into the general practice sector, which is what we're saying is the right direction, where it should go. That is what concerns me; the perception that we are in a stand-off contractually. I'd like to bring that process to a conclusion or at least make it clear that it isn't contractual matters that are holding up progress and the direction we want to move in."
Mr John Hennessy
For frustrated GPs, time is running out and 2018 will be a key year to see real progress on the contract, or the current manpower crisis will likely worsen and threats of GP industrial action (within allowed parameters) arise.