You are reading 1 of 2 free-access articles allowed for 30 days
GMS earnings figures do not reflect GP pay – NAGP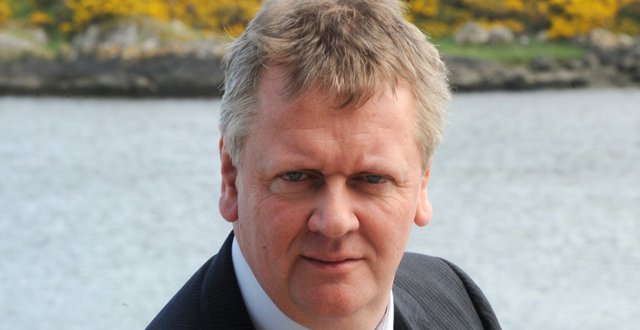 According to figures released to RTÉ News by the HSE following a Freedom of Information request, the Executive paid over €540 million to GP practices and co-ops in 2016 in fees and allowances under the medical card and other State health schemes.
RTÉ News reported that, on average, around 2,900 GPs or their practices were paid over €186,000 each. The RTÉ report noted that the figures "are not salaries but are gross payments to doctors, out of which they have to pay practice expenses, including staff". It reported south Dublin GP and NAGP Chairman Dr Andy Jordan as the "highest paid named doctor" in respect of the gross figures (over €952,000). RTÉ also provided a list of payments to "well-known doctors' practices", including Fianna Fáil Senator Dr Keith Swanick of Co Mayo (€472,010) and Independent TD Dr Michael Harty of Co Clare (€274,827).
NAGP CEO Mr Chris Goodey commented: "The release of these figures in isolation provides a misleading impression that this is what GPs earn. GPs receive, on average, €9 per month for each medical card patient irrespective of whether they attend once or 10 times over that month. The reality is that these payments do not cover the cost of that care. The published figures contribute to business costs, the largest of which is staff costs. These GPs employ other GPs, nurses and administrative staff to deliver a high level of service to their patients."
According to the association, only 3.5 per cent of the healthcare budget goes to providing GP services.
Mr Goodey continued: "GPs have suffered disproportionate cuts under FEMPI (Financial Emergency Measures in the Public Interest) while their business costs are rising. The impact of these cuts is being felt by patients as pressure on GPs increase waiting times for an appointment".
Dr Austin O'Carroll, who receives one of the highest levels of GMS payments, said the figures should not be looked at in isolation. Dr O'Carroll's north inner city Dublin practice employs nine GPs, in addition to Dr O'Carroll, along with support staff. The practice has had to employ extra doctors to serve extra clinics due to an increase in the number of homeless people accessing their services. Dr O'Carroll runs 18 clinics in seven locations for homeless people. Some 5,000 homeless patients received treatment in 2015 and Dr O'Carroll's practice served the majority of those patients. Dr O'Carroll's Mountjoy Street practice serves more than 2,000 patients, 95 per cent of whom are medical card patients.
"We must also look at what the GP is delivering in terms of care in the community," said Dr O'Carroll. "General practice is operating under severe pressure. We know that general practice is the one section of the healthsService that is working but it needs investment to allow GPs to provide a first-class standard of care to patients".
The IMO has also issued a statement this afternoon, terming the publication of the figures as unhelpful. Chairman of the GP Committee Dr Padraig McGarry said general practice was hugely under-resourced and this was having "disasterous consequences" for the health service.
Updated: 5.50pm