You are reading 1 of 2 free-access articles allowed for 30 days
Getting to the heart of the matter for organ donation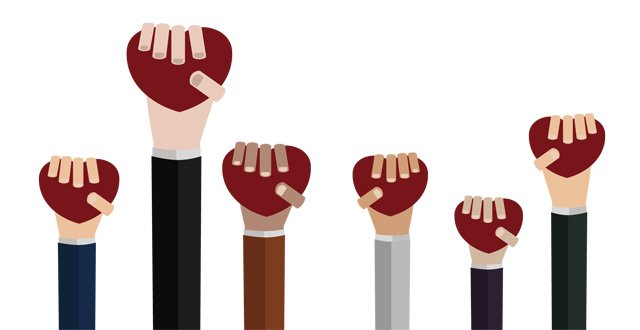 It is a type of 'known-unknown' that troubles organ donation advocates in Ireland: That is, to what extent are intensive care units (ICUs) failing to identify potential organ donors, and in what manner have ICU capacity issues impacted on this crucial area?
Preliminary figures for 2014 show that deceased organ donor numbers fell to 63, from 86 in 2013. The figure was 78 in 2012, 93 in 2011 and 58 in 2010.
According to EU statistics for 2013, the deceased organ donor rate per million population (PMP) in Ireland was 18.7, as compared with Spain's rate of 35.3.
Spain is the EU leader in this area, under the leadership of its Organisation of National Transplantation (ONT). The much-heralded 'Spanish model', with its strong focus on specialist personnel at grassroots level, strong collaboration and visible leadership, is what Ireland seeks to emulate.
Significant changes are underway in this regard, including a reconstituted procurement service and the sanction of specialist nursing and medical posts aimed at driving organ donation within the six Hospital Groups. Against this backdrop, it would be fair to state that organ donation and transplantation in Ireland have now entered a most crucial period.
Mr Mark Murphy, Chief Executive of the Irish Kidney Association (IKA), believes 30 deceased donors PMP is achievable within the next five years, but this is dependent on numerous factors. One of these strands is the requirement for detailed information from ICUs pertaining to potential donors.
Some Irish hospitals appear "very proactive" in organ donation, says Mr Murphy. Others "seem not to be active at all," he tells the Medical Independent (MI).
The continued absence of an awaited audit system across ICUs means that the full story of organ donation and our ICUs remains one largely untold.
"We don't know, one, were hospitals vigilant in seeking potential donors within their ICUs? And two, if they identified them and they couldn't utilise the potential of the donation on the basis that maybe their ICU was full?" says Mr Murphy. "Maybe there was pressure at work, and there is no question about it, if someone is brain-dead on a life support machine and someone needs that machine, the person needing the machine should be their priority.
We need to know if there are ICUs that have lost donors because of their bed capacity'
"We need to know if there are ICUs that have lost donors because of their bed capacity. If you don't collect that information, you don't have it."
The national ICU audit is under the governance of the National Office of Clinical Audit (NOCA), an initiative of the HSE Quality and Patient Safety Directorate and the RCSI. The audit will aim is to measure the quality of care in each ICU and benchmark this against other units in Ireland and the UK. It will also measure activity to aid the planning of critical care services locally and nationally. Within its parameters will be the collection of highly-valuable data pertaining to organ donation.
Early in 2013, NOCA established a multidisciplinary Governance Committee "to oversee the ICU Audit governance, monitoring and interpretation of ultimate outputs of the audit".
However, the audit has experienced delays in implementation.
As Mr Murphy outlines, the system would be expected to produce data on the organ donation and transplant activity in relation to deaths that occurred in ICUs, addressing such areas as whether brain death was involved; whether brain death was tested for; whether organ donation was discussed — and if not, the reasons for this.
The proposed audit has been the subject of ongoing discussion at meetings of the National Organ Donation and Transplantation Advisory Committee, according to meeting minutes accessed under Freedom of Information legislation.
The meeting on 7 November 2013 heard that the aim was to have 10 hospitals "up and running" by June 2014, with the Mater "to go live on 1 January 2014".
System difficulties
However, according to minutes of the meeting on 17 January 2014, "the live system has been delayed due to system difficulties and will not be in a position to produce statistics until later in the year". The minutes recorded the committee's agreement that "this is a priority to inform improvement in donation numbers". It heard that due to "tender restrictions and compatibility requirements with other systems, it is not possible to bring this date forward".
At a meeting on 29 August, 2014, it was "acknowledged that there was a gap relating to the audit and that incoming CNM 3 nurses would have a central role".
A NOCA spokesperson tells MI that the national ICU audit is in "the final stages of development for live implementation" within the Mater. Additionally, accelerated national implementation in 2015 is planned. "As with all national ICT systems, we have spent considerable time and effort in the scoping, procurement, tendering and configuration elements of creating an audit tool capable of collecting our extensive ICU audit dataset, of which organ donation is a small subsection."
The last substantial insight into national ICU activity and organ donation was published in 2010, in the Irish Medical Journal. 'Potential Organ Donor Audit in Ireland', Hegarty et al, noted that it was "essential to audit the process of organ donation".
The kidney programme in particular has had difficulty recruiting people and one of the reasons for that is around the consultant salary
The study undertook a national audit of potential organ donors across hospitals that had ICUs (N=36), with questionnaires returned on all patients (=2,073) who died in these units from September 2007 to August 2008. Some 200 (10 per cent) were considered for brain stem testing (BST), with 158 patients (79 per cent) diagnosed brain stem dead (BSD) and 138 patients (87 per cent) who became potential donors.
Consent for donation was given by 92 (69 per cent) next of kin and 90 potential donors (65 per cent) became organ donors. "There was no evidence of a large number of potential organ donors being missed," it reported. "Recommendations included completion of BST on all appropriate patients, development of support on BST, referral of all BSD patients to the Organ Procurement Service; enhanced co-ordination within hospitals and sustained information/education campaigns."
In regard to organ donation numbers from individual hospitals, a table published in the annual report of the procurement service for 2013 gives a picture of activity for that particular year. The report was obtained under Freedom of Information legislation. The ODTI Annual Report 2013 also released statistics on where donors were identified, but this was collated by the Hospital Group rather than by hospital.
In 2013, Beaumont Hospital identified the most deceased donors at 17 (the national organ procurement service was based at the hospital at this time). Nine deceased donors were identified in Cork University Hospital and five at both Drogheda and Connolly. The other Dublin hospitals — including two of the transplant centres — identified less than these totals: four at the Mater, four at Tallaght, three at St Vincent's and two at St James's. A number of regional hospitals identified three each.
'High commitment'
According to the report of the procurement service, the statistics reflected "very high commitment" to organ donation in "some hospitals". However, the "disparity in numbers" highlighted the need to "audit all potential donor activity in every ICU in the country, on an ongoing basis".
Director of the ODTI, Prof Jim Egan, concurs that the absence of an ICU audit system "certainly has been impacting on our knowledge base around organ donation and transplantation", he tells MI.
On whether bed capacity in ICU could be limiting potential donation, Prof Egan says that one can only speculate. "I am not sure, is the answer, but I am desperate to see an audit system in place."
Prof Egan's colleague, National Organ Procurement Service Nurse Manager, Ms Regina Reynolds, notes that data on 'no consent' rates, for example, remains "ad hoc" in the absence of such a system.
Changes
Meanwhile, there are the substantial infrastructural changes taking place within organ donation and transplantation services. These changes follow the inclusion of rolling funding of almost €3 million announced in the HSE Service Plan 2014.
The seed for investment was planted in a business case prepared by Prof Egan.
A specialist in respiratory medicine, Prof Egan says Ireland is playing catch-up with regards to having a truly modern donation and transplantation service infrastructure. Growing service and quality demands, including those mandated under EU legislation, means that change has never been more required.
Historically, a "vacuum" surrounded organ procurement. This vacuum was duly filled by organ co-ordinators in the renal service, in a tale quite archetypal of the Irish health service, as Prof Egan intimates.
In advancing services, the first component has been to underpin a new organ procurement service, now based at the ODTI office in central Dublin. Funding has allowed for the employment of five whole-time equivalents (WTEs) in organ procurement who all are in post.
Funding has also been secured for six WTE nurses to lead on education and audit of organ donation in the six Hospital Groups (these posts have been advertised with interviews from March). Posts for six intensive care doctors with responsibility around organ donation have also been sanctioned (in recent weeks, St James's Hospital has advertised for the first of these posts).
Additionally, three Quality Managers have been appointed to support hospitals in "putting together the policies and procedures that the HPRA require around organ donation".
On well-flagged problems recruiting consultants to the Irish health service, Prof Egan says this is clearly an issue that is not limited to organ donation and transplantation.
"The kidney programme in particular has had difficulty recruiting people and one of the reasons for that is around the consultant salary," he concurs.
Niche specialties
Prof Egan says it "remains to be seen" how the issue will affect recruitment of intensive care doctors. The specialties surrounding organ donation and transplantation are quite niche, he points out, and recruitment is cause for concern. At various fora, these issues have been flagged by the ODTI with the HSE and Department of Health, says Prof Egan.
Returning to the matter of ICUs, Prof Egan points out that training on brain death diagnosis and organ donation has been instigated by the Intensive Care Society of Ireland. According to Prof Egan, the Society is currently discussing the possibility of making the module on organ donation a mandatory component of the SpR training system.
On prize-winning research undertaken by ICU nurse Ms Jacinta Flynn, which found that Irish ICU nurses in comparison to non-Irish ICU nurses had a more positive attitude towards organ donation, Ms Reynolds says that further education and training for ICU nurses will be progressed under the new infrastructure.
Meanwhile, Prof Egan says proposed 'opt out' legislation would have value. "Unequivocally, the infrastructure is the most critical component to enhancing organ donation, but having said that, there is some added value to the legislation on a smaller scale. The legislation in isolation would be a waste of time."
At press time, the Department of Health was unable to provide an update on the matter of opt-out legislation.
Over at the IKA, Mr Murphy feels that the infrastructural changes represent cause for optimism. He considers opt-out legislation less positively. "If changing a law would have changed organ donor rates, we would have been up for it. But having investigated it, we realised that no, that is a wasted effort," he says.
It is not the public's attitude to organ donation that one needs to change, he says, but rather that of the health service, hospitals and ICUs, to ensure approaches are uniform.
Mr Murphy envisages that the work of donation personnel will be challenging and that new approaches will take time to embed and be embraced by all.
"It is a very difficult task with a serious skillset required to be confident and competent in talking to a potential donor family. That is seen as the biggest way to improve organ donation rates — to improve the approach to the family. That is core and key to the Spanish model of organ donation, whose rates are twice as much as ours. What is the potential? If the Spanish can have twice the organ donation rate as ours, that is our potential."
The leading cause of death in donors was cerebral bleed
The National Organ Procurement and Renal and Pancreas Transplant Service Annual Report 2013 noted that the total number of deceased donors was 86, while the number of potential donor referrals was 131.
Total organ donor retrievals were 86 (heart-beating 80; non-heart beating, six; adult donors 82; paediatric donors (<19 yrs) four). Donor cause of death was cerebral bleed (32), head injury-fall (20), hypoxia (14), CVA-cerebrovascular accident (eight), head injury-RTA (eight), brain tumour (three), and other (one). Some 60 per cent of donors were aged 19-55. The oldest donor was 74 years old, while some 71 per cent of donors were male.
Organ donor referrals that were not retrieved amounted to 45. No consent (reported cases) was 21; medical unsuitability accounted for 21; while 'other' was three.
Meanwhile, the HPRA has informed MI that it received 15 reports of serious adverse reactions/events (SAR/E) associated with organ donation/transplantation in 2013 and 2014.
"The majority of these reports involved issues related to retrieval, assessment and equipment which have been followed up with the HSE who have responsibility for clinical- and transplant-related matters under the framework for quality and safety, in accordance with the legislative provisions," said a spokesperson.
The HPRA has a role in ensuring the quality and safety of organs intended for transplantation through the inspection and authorisation of organ procurement organisations and transplantation centres. According to a spokesperson, the Authority has worked with the HSE in relation to the development of a reporting framework to facilitate serious adverse reaction and event reporting. The HPRA interacts with the HSE to share information on reports of adverse reactions and events received to date, and to support appropriate follow-up of relevant cases, said the spokesperson.
"Further to this and in accordance with legislative obligations, a Framework for Quality and Safety of Human Organs Intended for Transplantation (published December 2014) was developed in consultation between Organ Donation Transplantation Ireland and the HPRA.
"In addition to the defined requirements of relevant legislation, the framework outlines various requirements for procurement organisations and transplantation centres in relation to the donation, testing, characterisation, procurement, preservation, transport or transplantation of organs in compliance with European Directives and national legislation.
"No critical or major deficiencies were identified during the inspections performed in 2014."
Questions surround the living donor programme
Some 40 living kidney donor transplants took place last year. This is up by two on 2013 but short of the target of 50, indicate preliminary figures for 2014.
In 2013, according to the National Organ Procurement and Renal and Pancreas Transplant Service Annual Report, 34 recipients under the living donation kidney programme were adults and four were children.
During that year, a total of 171 potential donors were screened by the transplant co-ordinators and had bloods taken for tissue typing testing.
Some 59 potential donor work-ups were discontinued in 2013. Twenty-eight were medically unsuitable; 16 immunologically unsuitable; 10 (potential) recipients received a deceased donor transplant; two (potential) recipients passed away; while three cases were marked 'other'.
At the time of the report, 71 potential donors were in work-up. Fourteen were at stage 1 (awaiting H&I/Donor Selection); 30 were at stage 2 (in work-up/awaiting nephrology/psychology clearance/CT); and 27 were at stage 3 (awaiting date for surgery/surgical clearance).
According to the report, the waiting time for living donor transplant is taken from the time the patient has tissue typing done to the day of surgery. The waiting time in 2013 varied from 163 days to the longest of 1,680 days, with "many reasons for this variation".
Mr Mark Murphy, Chief Executive of the Irish Kidney Association (IKA), says it is time that the living kidney donor transplant programme was shared with another acute hospital — potentially Cork University Hospital, or a hospital in Northern Ireland. He says Beaumont has demonstrated that it is unable to meet demand.
In a statement following the release last month of preliminary organ donation and transplantation figures for 2014, the IKA expressed concern that, for the second year in a row, the target of 50 living donor kidney transplants was not achieved "despite the availability of the living donors and potential recipients".
It further stated: "The Association is concerned that the infrastructure in Beaumont Hospital is not adequate to advance kidney transplantation.
The hospital has failed to commission an extra operating theatre and it is now short of transplant surgeons."
Mr Murphy says living donor transplantation "seems to be now grounding to a halt at around 40, and they don't seem to be able to cross the 50 line, when 100 is the (indicated) expectation".
Beaumont has a shortage of transplant surgeons and theatre nurses, with part of the problem involving recruitment difficulties associated with consultant salaries.
"It did 35 less kidney transplants last year and in that year, it could only go from 38 to 40 living donor transplants, so the pressure was off because they did that many less deceased donor transplants and could only increase the living ones by two," points out Mr Murphy.
MI requested comment from Beaumont, but none was received by press time (Prof Egan of the ODTI says their current focus is on ensuring the service at Beaumont grows).
According to preliminary ODTI figures, there were 112 kidney transplants from deceased donors in 2014. This compared with 147 in 2013.
At any one time, about 550 people are on the kidney transplant waiting list. Mr Murphy outlines that this doesn't fully reflect the need for transplantation. He says the number of people requiring transplant is likely around 800. According to Mr Murphy, approximately 1,800 people are on dialysis, adding that the transplant waiting list could be higher "if all the work that is required before you get on the list was done quickly".
According to the report of the procurement service, 16 patients died on the National Renal and Pancreas Transplant Waiting List during 2013; some eight patients were permanently removed from the waiting list; some 202 new patients were accepted onto the waiting list, while the total number of patients on the Transplant List in December 2013 was 551. The average time on the list was 29.8 months.
Meanwhile, preliminary ODTI figures show that 18 heart transplants took place in 2014 (against 11 in 2013); 31 lung transplants (against 32 in 2013), and 44 liver transplants (against 55 in 2013).
Moreover, there were six pancreas transplants (against 11 in 2013).
The total number of organ transplants was 251 in 2014, compared with 294 in the previous year.