You are reading 1 of 2 free-access articles allowed for 30 days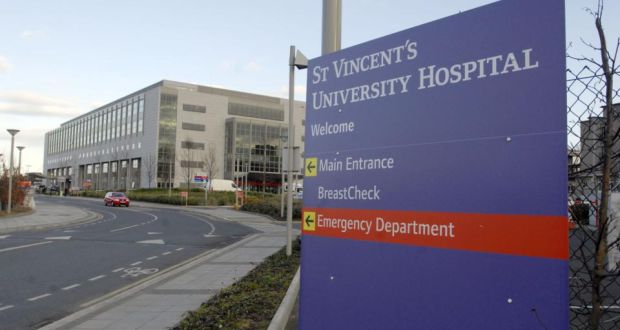 The row over governance for the planned new National Maternity Hospital (NMH) on the site of St Vincent's Hospital in Dublin has once again raised question marks over continuing religious influence in State-funded hospitals. St Vincent's Healthcare Group (SVHG), owned by the Sisters of Charity, has demanded a single governance structure, under its control, for the new NMH and St Vincent's, while the NMH unsurprisingly wants to retain its independence and separate board.
In a significant move for the Irish healthcare community, Dr Peter Boylan, Chairman of the Institute of Obstetricians and Gynaecologists of Ireland, last week publicly said the Institute has concerns about the implications of the proposed governance structure for the NMH, given the fact that Catholic-controlled healthcare institutions ban many modern reproductive services.
He noted that the proposed governance approach runs completely counter to government policy, as detailed in the National Maternity Strategy, launched in January, which specifically endorses the clinical and corporate governance structures of the three Dublin maternity services in the interests of patient safety and the effective delivery of clinical service.
Yet despite the implications for the new NMH, we are told the Minister for Health is powerless to intervene and the HSE and Department have merely engaged in hand-wringing.
While religious orders may still own and run a number of the largest public hospitals in the country, their services are primarily funded by the HSE. However, despite new Hospital Group structures having been put in place, they still lack any real power to intervene in such disputes, as has become very clear in the case of the NMH row.
It is high time this thorny subject in Irish healthcare was tackled once and for all. Surely a priority for the new Government must be talking to the boards of the voluntary hospitals to work out a solution together that meets the needs of patients, staff and those who fund and are responsible for the care delivered in these institutions.
And in another case of 'who is in charge?', it was confirmed just days before the promised 1 May launch of the Rural Practice Support Framework that it would not go ahead in time due to "unforeseen" delays in the drafting of the required Statutory Instrument.
In late March, the Medical Independent reported on concerns over funding approval for the Framework, which was announced with great fanfare just days before the General Election by the Minister and the IMO. GPs are now quite entitled to ask if the whole project was merely prematurely announced to quell the rural general practice (No Doctor No Village) revolt.