You are reading 1 of 2 free-access articles allowed for 30 days
Frack to the future? This is not a drill…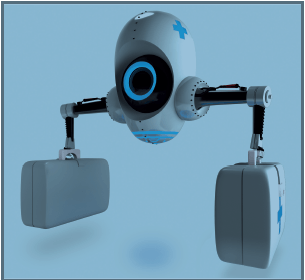 There are more than half a million of these 'wells' in the US, with each requiring an average of 400 trucks to carry hard­ware, chemicals and water to and from the site, so obviously there are environmental concerns, particularly as each frack­ing requires approximately 40,000 gallons of chemicals.
An industry report to the US Congress in 2011 was kept se­cret for "commercial reasons"; possibly something to do with the fact that the chemicals added to the fluid include lead, uranium, mercury, radium, hydrochloric acid and formalde­hyde. In the UK, only non-hazardous chemicals are permit­ted and must be disclosed publicly. This may have something to do with the fact that fracking in the UK most often happens nearer to heavily-populated areas than it does in the US.
At the end of last month, UK Ministers were accused of 'sit­ting on' a report on fracking and climate change to help the oil industry.
But perhaps I am being too harsh and jumping to conclu­sions — if you can't trust politicians and the oil industry, sure, who can you trust?
Barry Gardiner, Shadow Minister for Energy and Climate Change, told the Huffington Post: "The Government is now losing the trust of the public on this issue who can see that the Energy Secretary has been sitting on this independent re­port for 56 days whilst simultaneously threatening to impose fracking on communities against their will."
So, on to little old Ireland. Shale gas has been detected in parts of counties Leitrim, Roscommon, Sligo, Cavan, Done­gal and Fermanagh — as part of their responsibility to safe­guard public health, doctors have once again stuck their heads above the parapet.
Following an exploratory fracking drill at Woodburn For­est in Co Antrim, a new alliance of health professionals was launched last month to draw attention to the health risks of the controversial drilling process.
Dr Paula Gilvarry, former IMO President and Chairperson of Concerned Health Professionals Ireland (CHPI), said in a press release: "It's a no-brainer. It's all about the money for these wealthy corporations. You cant put a price on health. It's a short-term gain for the industry and a long-term loss for communities."
In an era when we should be distancing ourselves from fos­sil fuels, the move towards fracking seems bizarre and per­verse. But, as always, 'money talks and bull***t walks'.
If you want to join their efforts, drop an email to info@chpi.ie.
Future imperfect
Will we ever learn? Remember all those predictions in decades gone by that by 2016, we would all be going to work using jet-packs or hoverboards?
A study by the London Business School has claimed that at our current pace of technological progress, doctors, accountants and lawyers will all be replaced by robots within 20 years.
"Studies have suggested that a third of jobs in Europe will be replaced by technology over the next two decades," said study author Prof Linda Gratton.
"The ultimate implication is that workers cannot now expect to gain seniority by moving 'up', but rather moving sideways by gaining additional complex skills."
In biology and medicine, doctors and scientists will supposedly take on new titles such as 'old-age wellness managers', 'body part-makers' and 'obesity consultants'.
It's pretty far-fetched, but the idea of dealing with cold steel, discompassionate units is not the most appealing prospect ever.
Although some would say this has already happened in one or two of these professions.
Hear, hear
Many thanks to the contributor who sent me this brief joke for your amusement.
An elderly gentleman had serious hearing problems for a number of years. He goes to the doctor, who gives him a set of hearing aids that allows his hearing to be fully restored.
The elderly gentleman goes back in a month to the doctor, who proclaims: "Your hearing is perfect. Your family must be really pleased that you can hear perfectly again."
The gentleman replies: "Oh, I haven't told my family yet. I just sit around and listen to their conversations. I've already changed my will three times."