You are reading 1 of 2 free-access articles allowed for 30 days
Formalising minor surgery in general practice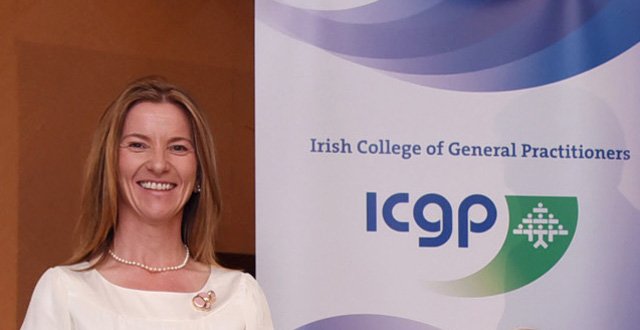 The ICGP plans to introduce a standardised accreditation process for the provision of minor surgery in general practice in mid to late 2016.
Earlier this month, Minister for Primary Care, Social Care and Mental Health, Kathleen Lynch, launched the Research Network Project, which will undertake and record activity and outcomes from minor surgical procedures in a sample of practices in order to develop and test the accreditation process.
The project, which is run by the ICGP, funded by the HSE Primary Care Division, and overseen by a multi-disciplinary steering group, commenced in August with 24 GP surgeons in 20 practices across 11 counties.
The project is recording activity for six months across 14 different surgical procedures, which include suturing of lacerations, shave and punch biopsies of skin, cryosurgical ablation of skin lesions, surgery on ingrown toenails, and various excision procedures. All these surgical procedures are currently covered under the GMS and some are covered under various private health insurance policies.
The project aims to see what procedures the selected practices are doing, the volume of each and what issues arise. All data will be anonymised and will feed into the design of the accreditation process, which will give formal recognition to the minor surgical expertise in general practice and establish benchmark standards for carrying it out.
'It is important that there is confidence among service providers, and most importantly among the public, that GPs who undertake minor surgery are accredited'
In an interview about the project with the Medical Independent (MI), ICGP Director of Research Dr Claire Collins explained that the project would bring Ireland in line with other European countries, including the UK, where formal accreditation of general practice surgery already exists.
The ICGP currently runs a long-established minor surgery course, which approximately 300 GPs have undertaken to date, Dr Collins reported. She said the College is aware that about two-thirds of GPs in Ireland, approximately 2,000 GPs, already undertake minor surgery.
"There has been a lot of discussions in relation to this, on alleviating the pressure on hospitals and what can be moved to general practice. It is estimated that 30 per cent of minor procedures that currently take place in acute hospitals could actually be undertaken in general practice," Dr Collins told MI.
"You could ask why we need to accredit GPs to do what they've been doing for a very long period of time, but obviously this is what has been done internationally and it is important that there is confidence among service planners, and most importantly among the public, that GPs who undertake minor surgery are accredited and, therefore, have been externally assessed to agreed standards to do the procedures that they are doing," she explained.
The steering group that oversees the project includes representatives from the Primary Care Surgical Association (PCSA), as well as the HSE, ICGP, hospital surgery disciplines such as dermatology, and patient representatives, "so it is quite a wide composition," Dr Collins said.
"We are looking at having initial data in early 2016, and by the middle or later part of 2016 to have the formal accreditation process commence," she revealed.
The accreditation process should also raise awareness among the general public that there are many minor surgical procedures that their GP could carry out for them in the local community setting.
"We don't have data from Ireland but the international evidence would suggest that minor surgery in primary care is cost-effective, is popular with patients, and equally as safe as in hospital day case settings. So there is no reason to think the Irish situation would be any different from what has been found in multiple other countries, but obviously this is a way to assure people of that and to obtain input from relevant parties when we are developing the accreditation process," Dr Collins concluded.
Speaking to mark the launch of the project, Mr John Hennessy, HSE National Director for Primary Care commented: "The development of innovative services that extend the range of services in primary settings is a key initiative for the Primary Care Division. I want to ensure that patients can access as wide a range of services as clinically possible in their own communities rather than having to travel to hospital for minor procedures. This minor surgery research and accreditation project will enable us to expand our community services and I want to thank all of the GPs and the ICGP for working with us to deliver more services in GP surgeries. I want to acknowledge the many GPs who provide minor surgery and I anticipate that this project will strengthen the service."
The 4th Annual Scientific Meeting and AGM of the PCSA will take place this Friday and Saturday, 25 and 26 September, at the Clontarf Castle Hotel, Dublin. See www.pcsa.ie for details.