You are reading 1 of 2 free-access articles allowed for 30 days
Foot-in-mouth: when ability and stupidity go hand-in-hand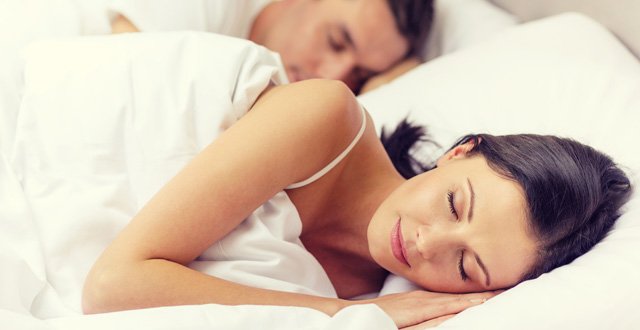 As if to prove the point, a couple of recent news stories show that there's no accounting for moments of madness, even among the so-called 'intellectual elite'.
For example, take Dr Manuel Alberto Alvarado, a highly-regarded neurosurgeon from Venezuela, who had his own rush of blood to the head when passing through Miami International Airport. The doc thought it would be funny to tell a security agent at the departure gate that he had an explosive device in his bag as a "joke". An immediate security response was launched and an anti-terrorism squad sprang into action, resulting in a three-hour disruption in the airport.
Dr Alvarado was arrested and at his recent case was ordered to pay the equivalent of €79,650 to the airport and the Miami Police Department for the disruption, which cost an estimated €62 per minute. Airport Director Emilio Gonzalez was not impressed: "Today we are here [in court] basically because of a knuckle-head who made a bomb threat… People make these stupid comments all the time and they think it's cute. At this airport, if you want to be cute, I will show you what cute looks like… your stupid comments have an effect, it interrupted our operations, inconvenienced our passengers and, you know what, you're going to write me a cheque," reported travel news outlet flyertalk.com.
Then there's Nobel Prize winner Sir Tim Hunt, who put his foot right in it at the recent World Conference of Science Journalists in South Korea. Hunt stunned the attendees when he suggested female scientists should work in women-only environments because of the potential for amorous distractions.
"Let me tell you about my trouble with girls," he told the delegates, many of whom were top Korean female scientists.
"Three things happen when they are in the lab — you fall in love with them, they fall in love with you, and when you criticise them, they cry."
Oh dear. Put the shovel down, Tim. No? Okay then… in an apology for his comments, Hunt — who was awarded the Nobel Prize for Physiology or Medicine in 2001 for discoveries of key regulators of the cell cycle — told the BBC: "I have fallen in love with people in the lab and people in the lab have fallen in love with me and it's very disruptive to the science, because it's terribly important that in a lab people are on a level playing field. Science is about nothing but getting at the truth and anything that gets in the way of that diminishes, in my experience, the science."
Last in our roll-call of shame is Tory MP David Tredinnick, who is in line to take the Chair of the Commons Select Health Committee in the UK. The problem is that Tredinnick believes that astrology is "a useful diagnostic tool" and is on record as saying star-gazing can "take pressure off doctors".
"Astrology is a useful diagnostic tool, enabling us to see strengths and weaknesses via the birth chart. I do foresee that one day, astrology will have a role to play in healthcare," he told Astrology magazine.
Maybe the rest of us are actually smarter than we think we are.
Low fidelity
A recent survey has challenged the popular notion that it's mainly men who fantasise about other people during sex and shows that women are even more partial to such flights of fancy.
Adult retailer Lovehoney surveyed 1,300 people and found that 42 per cent of men fantasise about other women in the bedroom but are outdone by women, at 46 per cent.
Perhaps more worrying for men is the fact that women do not picture Clooney or Pitt in their fantasies, but most commonly imagine a work colleague.
Just under 30 per cent of women and 25 per cent of men have had sex with the person they have previously fantasised about, and 26 per cent of women and 22 per cent of men have also had sex with a work colleague they desired.
Worse again, some 8 per cent of these ladies admitting to being intimate with their boss, compared to only 2 per cent of men.
Sir Tim Hunt might be interested in these findings.
No stone unturned
A man who said he "doesn't like drinking water" and lives on a high-protein tofu diet recently had 420 kidney stones removed via lithotripsy.
He Dong of China's Zhejiang province underwent a two-hour operation and treating physician Dr Wei Yubin has warned him about his diet. "Soy products, especially gypsum tofu, are very high in calcium, the excess of which can not be excreted from the body without sufficient water intake. The operation took almost two hours… after the operation, my hands and legs were numb."
Testing times
Finally, a couple of vignettes that indicate the level of anatomy expertise in secondary schools around the world, taken from exam answers and kindly sent to me by a reader.
"The body consists of three parts — the branium, the borax and the abdominal cavity. The branium contains the brain; the borax, the heart and lungs; and the abdominal cavity, the bowels, of which there are five — a, e, i, o and u."
"The three kinds of blood vessels are the arteries, veins and caterpillars."
"Many women believe that an alcoholic binge will have no effects on the unborn foetus, but that is a large misconception."
"Before giving a blood transfusion, find out if the blood is affirmative or negative."