You are reading 1 of 2 free-access articles allowed for 30 days
Following the abortion debate Stateside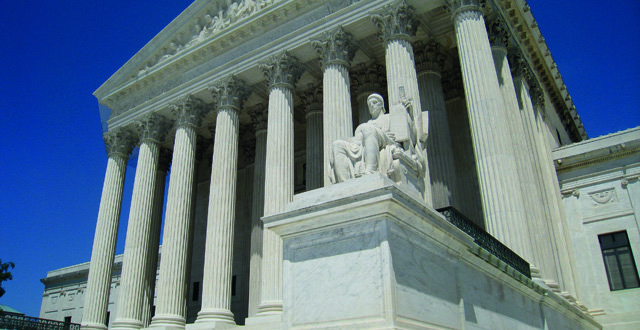 The abortion debate in America, as in Ireland, can be explosive and passionate on both sides but a Bill passed by the Senate in Texas is sparking a firestorm of controversy because it would effectively allow doctors to withhold information on foetal abnormalities from pregnant women.
One side of the argument in favour of the Bill, known as SB 25, contends that it will lead to fewer abortions, while opponents assert that it will violate the rights of patients to consider abortion or possible medical treatment if foetal problems emerge during a pregnancy.
The author of the legislation set out another line of the argument, telling the Medical Independent (MI) that his Bill, sometimes referred to as the 'wrongful birth' Bill, is simply aimed at helping doctors to avoid lawsuits. Republican Senator Mr Brandon Creighton says the intent of his legislation is to prevent parents from suing doctors if a child is born with a disability.
Senator Brandon Creighton
That course of legal action was first recognised in the Texas Supreme Court in 1975, when the parents of a disabled child argued they would have terminated the pregnancy if they had known about the disabilities beforehand.
In the 1975 Supreme Court case Jacobs v Theimer, Ms Dortha Jean Jacobs contracted rubella during her first trimester, giving birth to a child in March 1969 whose major organs were defective. Heart surgery was performed in June of 1969, and this was followed by many operations and treatments in Houston, Dallas, Baltimore and Washington. By 1973, the parents' medical bills totalled more than $21,000.
Ms Jacobs and her husband sued Dr Louis M Theimer on grounds that he failed to diagnose the rubella and inform them of potential long-term risks to the foetus. The Supreme Court sided with Ms Jacobs, awarding her family the funds needed to care for the child.
These lawsuits, though extremely rare, have been filed when a doctor has failed to diagnose a birth defect that may have influenced a mother's decision to continue with the pregnancy.
"The thing is, I've practised medical malpractice for 30 years and I have never brought one of these," Ms Kay Van Wey, an attorney in Dallas, told the local Dallas Morning News. "I know all the other experienced medical malpractice lawyers in Dallas and I don't know any of them who have brought these lawsuits." Nine states have enacted bans on such lawsuits, including Arizona, South Dakota and Indiana.
Support
Senator Creighton's Bill, which has won overwhelming support to pass in the state Senate and is now going before the House of Representatives, would likewise remove the statute from Texas law.
"Senate Bill 25 follows the growing trend across the United States to remove this statute from state law," Senator Creighton told MI. "Nine other states have eliminated this archaic cause of action that I believe is overly punitive towards doctors and sends a message to children with disabilities and their families that the life of a disabled child is an injury for which someone should be compensated."
The senator said he believed doctors are practising defensive medicine because of liability concerns instead of providing their best care for patients.
"We also have data showing a shortage of obstetricians and gynaecologists on the horizon unless we foster a better working environment," he added.
Opponents of the Bill don't necessarily disagree with the senator about the impact of the legislation, but they say it would also protect doctors who might withhold medical information about foetal abnormalities if they think a woman might consider an abortion. They also point out that when he introduced his Bill, in November 2016, Senator Creighton said he was doing so because he considers it "unacceptable" that doctors in Texas "can be penalised for embracing the sanctity of life".
'Unreasonable restriction'
Among the Bill's opponents is Ms Margaret Johnson of the Texas League of Women Voters, who testified against it before it passed in the Senate. "This Bill places an unreasonable restriction on the constitutional right of a woman to make an informed decision about whether or not to have an abortion," she told senators. "SB 25 is a not-so-subtle way to give medical personnel the opportunity to impose religious beliefs on women."
Democratic Senator Mr José Rodríguez said the Bill "seems to be all about restricting and further limiting a woman's right to exercise her choice as to what she's going to do in the case of serious defects in the foetus, congenital defects in the foetus".
But others base their opposition to the Bill on concerns that have nothing to do with access to abortion. Ms Rachel Tittle, who unknowingly carried a foetus with severe abnormalities, told senators if she had known her foetus had severe health issues, she would have tried one of many experimental therapies to try and save her baby's life. Instead, she gave birth to a stillborn baby.
"Pregnancy is no longer a 'black box' during which nothing can be changed or improved," she stressed in testimony before senators. "Just as the past few decades have produced amazing innovations in child and adult medicine, there is a growing field dedicated to repairing foetal problems while the baby is still inside the mother's uterus. We would have gone to the ends of the earth to give her a chance. But this Bill takes that chance away."
Ms Tittle doesn't fault doctors for failing to notice the infection in time. However, she fears the Bill could lead to more unborn babies like her own dying unnecessarily. She has spoken strongly about her fears of unintended consequences for pregnant women if the Bill becomes law.
"It could lead to terrible unintended consequences… How do you picture it when a doctor decides to lie? Would he smile in the ultrasound room and tell us everything was fine while he knew the baby's heart was struggling to beat? Would he reassure me when I called and said the kicks were coming less and less frequently that everything was fine? That would be wrong, and this bill would be wrong."
Ms Tittle, a Texan native who holds a PhD in neuroscience, stated: "It's not a doctor's right to manipulate the family by lying and it is not a doctor's right to decide whether an experimental therapy is worth trying."
Patient rights
Mr Blake Rocap, Legislative Director for NARAL Pro-Choice Texas (National Abortion and Reproductive Rights Action League), which opposes the legislation, also emphasised this point. He told MI that doctors should not be in a position to make a moral judgment about the information they give to patients. How that information is used, he stressed, should be up to parents alone.
Mr Rocap said supporters of the Bill seem to think that fully informing a woman about a problem with her pregnancy is the same thing as recommending she get an abortion. It is far more complex than that, he emphasised. While parents might consider abortion, they will usually go to even greater lengths to examine treatments that would address problems with the pregnancy.
"Sometimes that information will lead to termination of a pregnancy and sometimes it will lead to a woman going to great lengths to keep a pregnancy viable that may otherwise be lost or end in a miscarriage," he said.
Mr Blake Rocap
Mr Rocap also delivered a strong message on the potential ethical dangers posed by the Bill. He suggested that by limiting the legal recourse against doctors, the Bill might increase the dangers of medical malpractice by some of them.
"I believe there aren't many doctors in Texas who would be so unprofessional as to lie to their patients," he emphasised. "But for those that would, this Bill allows them to do that without taking any responsibility. It should not be the policy for the state of Texas to excuse doctors from lying to their patients," he told MI.
This contention was dismissed by the Executive Director for the Texas Catholic Conference of Bishops, Ms Jennifer Allmon, when she testified in support of the Bill. She said critics had adopted "an awfully cynical view" of doctors in suggesting the Bill would empower doctors to mislead patients.
Senator Creighton, too, is adamant that his Bill will not have the effect of allowing doctors to conceal the truth or to decide for themselves about the merits or otherwise of experimental therapy.
Physician responsibilities
"Senate Bill 25 does not decrease a physician's standard of care or responsibilities — period," he told MI. "The Bill does not permit a physician to lie and explicitly states: 'This section may not be construed to eliminate any duty of a physician or other health care practitioner under any other applicable law.' This Bill simply states that a physician that delivers life that ultimately is disabled and does no wrong is not responsible for compensating the family for the cost of rearing the child."
Besides, he emphasised, the rights of parents would still be protected under other Texas laws, to which they would have full recourse. "This legislation does not impact their ability for recourse under the Texas Civil Practice and Remedies Code, which allows for lawsuits claiming fraud and gross negligence. Physicians who act unethically, or knowingly withholding information from their patients, can be sued," he told MI.
Certainly, under current law, there are several ways to hold doctors accountable in Texas and a process remains in place through the Texas Medical Board, where physicians ultimately can lose a licence to practise medicine by withholding important information from patients.
But opponents of Senator Creighton's legislation contend that under other such Texas laws, it would be far more difficult for parents to win a case against a doctor. Under the Texas Civil Practice and Remedies Code, in alleging fraud and gross negligence, the family would have to show that their doctor took positive steps to conceal the foetal abnormality, because mere failure to disclose a material fact is generally not enough to show misrepresentation.
Neither would parents have recourse to federal laws. In the US, the medical profession is not regulated at federal level. Instead, each state has its own regulatory board for doctors. Licensure and discipline are entirely at the state level and there is a wide range of disciplinary standards from state-to-state. If a doctor moves states, for example, he or she has to get a new licence. An exception is military bases, which accept a licence from any state. State licensing boards are responsible for regulating doctors.
Federal level
There are only two areas where the federal government plays a role at national level. The first relates to exams. Both in medical school and immediately after graduation, a doctor is required to pass a series of exams called 'National Boards' administered by the National Board of Medical Examiners in order to practise medicine, get a licence and get into an internship programme. The other national standard relates to prescribing drugs, which is under the control of the Drug Enforcement Administration (DEA).
As Senator Creighton told MI, his legislation follows the growing trend across the country to remove similar statutes and many have already succeeded in eliminating them. This has sparked concern among abortion rights advocates who say the US right to abortion, guaranteed under the Roe v Wade US Supreme Court ruling in 1973, is being chipped away, bit by bit and state by state. They see the Bill in the Texas legislature as part of a wider threat to abortion rights far beyond the borders of the state.
The 1973 Supreme Court ruling making abortion legal has been challenged constantly and vociferously over the last 44 years by opponents, though none has succeeded in overturning it. But that could happen if the balance changes on the Supreme Court between conservative-leaning and left-leaning judges. Indeed, one of the most enduring powers a President has in the US is the power to nominate Supreme Court justices when vacancies arise, though the nomination has to be confirmed by the Senate.
Trump
President Donald Trump, for example, appointed Judge Neil Gorsuch earlier this year, a nomination confirmed by the Senate. It remains to be seen how he might rule if a challenge to Roe v Wade were to come before the court. In the longer term, however, President Trump may have further chances of filling Supreme Court vacancies that would affect the balance on the court because the three justices who have supported reproductive rights — Ruth Bader Ginsburg (84), Anthony Kennedy (81) and Stephen Breyer (80) — are now the oldest judges on the court.
Meantime, state legislatures, the majority of which are now dominated by Republicans, are continuing a drive to introduce abortion bills that critics say have the effect of chipping away at the 1973 abortion rights ruling.
Former Supreme Court Chief Justice William Rehnquist remarked in a Supreme Court opinion as far back as 1992 that: "Roe continues to exist, but only in the way a storefront on a western movie set exists: A mere facade to give the illusion of reality."
In the 25 years since then, as Democrats lost control of more and more state legislatures, laws diluting abortion rights have speeded up. Since 2011, state legislators have introduced more than 2,100 Bills that would restrict access to reproductive healthcare, according to an analysis by the US Centre for Reproductive Rights.
It said that last year alone, Republican-controlled state legislatures enacted more than 60 abortion restrictions and introduced over 500. However, 10 such anti-abortion laws were ruled unconstitutional and were blocked by the courts.
Among the states that enacted such restrictions last year were Indiana, when US Vice Presiden Mike Pence was Governor. The law there required women to receive state-mandated counselling and an ultrasound at least 18 hours before the procedure. It also prohibited women from choosing abortion if the foetus was diagnosed with a genetic anomaly. But a federal district court blocked the law in June, ruling that the restrictions were unconstitutional and unrelated to any legitimate state interest.
Critics also point out that those kinds of policies tend to have a disproportionate impact on impoverished women, immigrant women, women of colour, and women in rural areas who already face numerous obstacles in accessing safe abortion care.
Nationwide, the number of abortion clinics has fallen to 788 in 2014, down from 839 in 2011, according to the Guttmacher Institute, a research and policy organisation that promotes reproductive rights in the US.
Texas has seen the largest drop in the number of clinics, many of which have resulted from a TRAP (Targeted Restrictions on Abortion Providers) law passed in 2013. TRAP laws impose strict requirements on abortion clinics and providers and the standards frequently mean that clinics often can't afford the changes and close. After the law was passed, researchers found that the number of clinics providing abortions in the state dropped by half, from 41 to 22 by November 2013.
While Pew Research Centre polls have found that 59 per cent of US adults support keeping abortion legal in all or most cases, there is a clear political divide: 79 per cent of Democrats support its legality, compared with 37 per cent of Republicans. Independents are more in the middle, but still support the right at 60 per cent.
Another aspect of the Texas debate is that it is happening against a background of more limited access to health insurance, as well as cutbacks to health services being proposed by President Trump.
Contraception access
Meanwhile, easier access to contraception was credited in a study by the Guttmacher Institute earlier this year as having contributed to falling rates of abortion in the country. The study found that the abortion rate declined by 14 per cent between 2011 and 2014. "Abortion declined in almost all states, including those supportive of abortion rights," the Institute said. "These patterns suggest that improvements in contraceptive use were a contributing factor to the decline in abortion."
As debate continues over the merits or otherwise of the Texas Bill, one doctor who spoke to MI questioned whether the legislation will end up having any major practical impact on doctors and their patients, suggesting it may essentially be a case of 'political grandstanding'.
"I think doctors are mostly in favour of anything that makes it harder for them to get sued, and this sounds potentially popular with doctors because it removes 'wrongful birth' from a reason for a potential lawsuit," said the Florida-based doctor, who requested confidentiality but provided her name to MI.
"I am sure there are some obstetricians who would withhold information out of some 'sanctity of life' idea, but overall I think this is not likely to affect much in the way of these cases because there are too many doctors involved in a pregnant woman's care to ignore, say, an ultrasound showing the baby has no brain, for example, so that kind of information will emerge. This, in my opinion, is political grandstanding on the part of anti-abortion activists."
For his part, Senator Creighton indicated to MI that he is optimistic about the chances of his legislation securing passage in the House, as it has done in the Senate, and if it does it could quickly be enacted into law.
But that may not be the end of the story. It is worth recalling that, 44 years ago, when the US Supreme Court legalised abortion, that ruling emerged from a challenge to Texas legislation.
In a majority opinion in the Roe v Wade case, the court ruled that a set of Texas laws that criminalised abortion in most instances violated a woman's constitutional right to privacy. The result was that abortion became legal in the US.
Sometimes, as both sides in this debate are aware, laws can have unintended consequences.