You are reading 1 of 2 free-access articles allowed for 30 days
First Irish delegation at student conference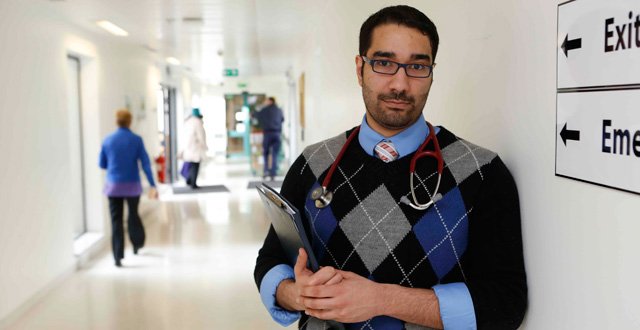 The Association of Medical Students in Ireland (AMSI) sent two medical students from NUI Galway, Mr Pishoy Gouda and Mr Oisin O'Carroll, to the student medical conference in Turkey.
Mr Gouda, Immediate Past Chairperson of AMSI, said he wished to thank NUI Galway, which had subsidised the trips of both students. "Without their support, it wasn't really feasible," he told the Medical Independent (MI).
The IFMSA assembly in Antalya, Turkey, gathered around 1,000 delegates from over 100 countries around the theme of 'Humanitarian Action: The Time to Act is Now'.
IFMSA's activities include more than 13,000 student exchanges a year and myriad student-led projects that relate to four main fields of interest: Medical education; public health; human rights and peace; and sexual and reproductive health, including HIV/AIDS.
Mr Gouda said the conference was a window into the wealth of activities ongoing among student medical associations around the world. He said it was a chance to learn more about such issues as ethical medical placements abroad, on which IFMSA has published a policy, and the efforts of some associations in promoting initiatives such as basic first aid within society.
According to Mr Gouda, the conference has helped the Irish association develop tools for advocacy, based on the learning of other medical associations around the world.
"It is really about collaboration. It is giving us the opportunity of collaboration with these great medical associations like Medsin-UK, which is one of the oldest and one of the strongest medical associations in the world. It allows us to be able to benefit from these associations' experiences."
Mr Gouda said the AMSI plans on collaborating with Medsin-UK with a view to potentially co-hosting conferences.
Presently, AMSI is preparing for its inter-varsities and general assembly on 20/21 March.
The medical societies of the six medical schools collaborate under the umbrella of the Association, whose current Chairperson is Ms Nicola Walsh of Trinity College Dublin.