You are reading 1 of 2 free-access articles allowed for 30 days
Fine Gael is committed to training '250 GPs per year' — Minister for Health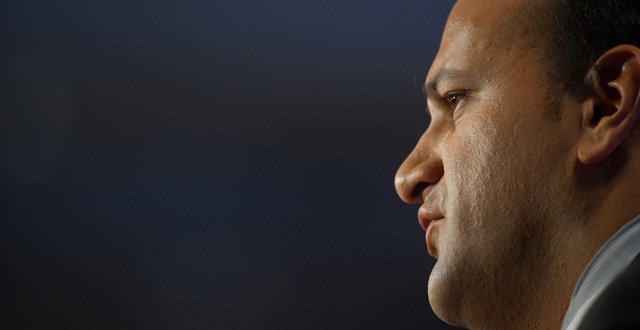 Speaking to MI earlier this month at the launch of the ICGP's integrated care guidelines for the management of type 2 diabetes in general practice, Minister Varadkar said the party intended to "ramp-up" GP training.
Minister Varadkar referred to 170 GPs being trained each year, although in recent years the annual intake into four-year training has ordinarily been 157.
In 2015, the HSE sought to increase places by 12 but this was resisted by the ICGP due to resourcing concerns. However, following an administrative error during recruitment, the ICGP agreed to take on four extra trainees in 2015.
Minister Varadkar told MI that Fine Gael proposed to increase the number of trainees to 250 a year, "increasing it every year incrementally and we think that
is realistic".
When asked by MI what he wanted to be remembered for achieving in the 31st Dáil, Minister Varadkar said "three things".
"Taking the first genuine steps towards universal healthcare — 300,000 people no longer have to pay to see their GP, and also the cycles of care for asthma
and diabetes… "
The second would be "making a reality" of the Healthy Ireland policy, which he said was "not just a document" but led to "real actions", including the Public Health (Alcohol) Bill and legislation restricting use of sunbeds.
"And I would hope before the 10 March, fingers crossed, to secure planning permission for the new National Children's Hospital," he added.
Asked if agreeing a new GP contract would be high on his agenda if returned to the Department of Health, Minister Varadkar said it would.
"Absolutely, I think that would be one of the things very high on the agenda for a new government, whoever that government is, would be a new modern contract for GPs but also a new contract for consultants," he said.
"The existing contract for consultants is designed around a system of co-location that never actually happened.
"I'd like to see a new contract that acknowledges that the hospital consultant is a full-time job in public hospitals; if you want a part-time contract, fair enough, but I also want to have a proper, resourced system of bonuses and performance pay, like in
the NHS."
Asked by MI if he would be supportive of more flexible, family-friendly contracts and alternative consultant grades, the Minister replied: "Absolutely, I don't think the current contracts are really fit-for-purpose.
"I'd like to see contracts that would be three-day contracts, four-day contracts that would suit maybe people who have a family and only want to work part-time or it may suit people who want to do private practice, which they should be doing on days which they are not paid to be in public hospitals."
The Minister also reiterated to MI that there are no current plans to allow the NAGP join the ongoing GMS GP contract talks and he expressed scepticism that the NAGP now has almost 1,500 members.
"At the moment, we have a memorandum of understanding with the IMO and it is our intention to honour that. Obviously we've started into negotiating a new contract with the IMO under that memorandum of understanding, but obviously if it is not possible to negotiate a new contract with the IMO, we'll have to look at it, but that is much further down the road."
Asked if that meant inviting other parties such as the NAGP into talks, he replied "that is
not under consideration at the moment".
Fine Gael's General Election health manifesto was due for publication after press time.
Minister Varadkar was speaking to MI on 4 February at the launch of the ICGP's integrated care guidelines for management of type 2 diabetes.
The guidelines are supported by the HSE and were developed in conjunction with the National Clinical Programme Diabetes Working Group.
New GP contract may be implemented in stages — IMO
A new GP contract may not be implemented in one go, but rather specific issues could be decided upon and implemented in stages, the IMO GP Committee Chair has told the Medical Independent (MI).
Dr Padraig McGarry was speaking to MI last week at an IMO press briefing in Dublin, where the union called on voters and politicians to "put health first".
Dr McGarry said negotiations may be completed towards the end of the year. "I think more likely what will happen is a contract will develop in tranches, as opposed to an all-in-one implementation."
He said the contract may not be realised "in one big bang" but rather in stages.
On recent NAGP calls to allow it join in the talks, Dr McGarry said the IMO had "earned the right to get into these negotiations".
Dr McGarry said: "The IMO have a negotiation license and under the memorandum of understanding, we have earned the right to get into those negotiations.
"The NAGP have to work out their own mechanism for getting into negotiations for themselves. We can't influence that — we represent our members; they are representing their members.
"They maintain that they are representing 1,500 members; I'm not sure," he said.
Additionally, bringing in other parties to negotiate was not within the IMO's jurisdiction, noted Dr McGarry.
He also added that he did not believe any potential change in Ministers at Hawkins House would impact unduly on the negotiations.