You are reading 1 of 2 free-access articles allowed for 30 days
Findings of public consultation on home care services published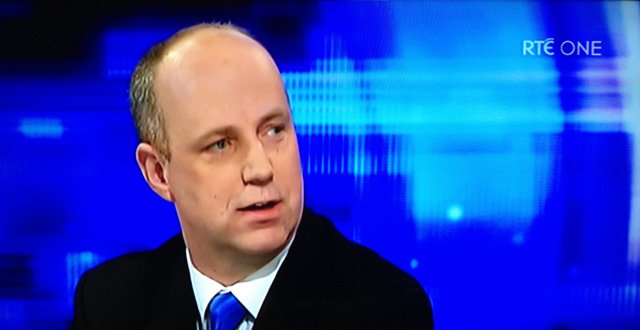 The consultation, which opened on 6 July 2017 and closed on 2 October 2017, was undertaken to inform the development of a statutory scheme and system of regulation for home care services.
Over 2,600 responses were received from individuals and stakeholder-organisations. The report on the findings of the public consultation was prepared by the Institute of Public Health in Ireland.

Commenting on the report, Minister of State for Mental Health and Older People Jim Daly said: "Home care is a crucial support for the many people across the country who need extra help to live in their own homes and communities. However, these services can and must be improved to better meet the changing needs of our citizens, and they must be put on statute to ensure every citizen has equal access to the services. For that reason, the development of a new statutory home care scheme and associated system of regulation is a key priority for me as Minister for Older People and for the Government. This proposed scheme will allow older people to live longer happier lives in their own homes. We have become very successful as a nation at adding years to life, however we must now work on adding life to those years".

The Minister continued: "This report provides a high-quality analysis of the submissions to the consultation and will help us to ensure that, in developing the statutory home-care scheme, we address the problems associated with existing service-provision as well as building on emerging good practice. I welcome the strong engagement of service-users, their families, health and community-care professionals and stakeholder organisations in the consultation and look forward to further dialogue throughout the process of developing the new scheme."
Reacting to the publication of the Report, Managing Director of Home Care Direct Mr Michael Harty stated: "Home Care Direct welcomes the move to establish a statutory scheme for home care. However, with this likely to take between two and three years to establish, immediate action must be taken to address the major capacity issue that exists in the sector presently. In order to support our home care sector in the short term, the supply of carers has to be increased and we can only do that by making caring a more attractive career and by activating local people who previously might not have looked at caring as a career.
"The best way to ensure caring is a more attractive career is to pay carers more but also to ensure more funds find their way directly to carers rather than being siphoned off in excessive corporate margins.
"We fully support the need for regulation in the sector but this must be done without limiting choice for families or regulating capacity out of the market. The best home care is delivered locally by motivated carers embedded in their communities and not by large corporate entities motivated purely by profit. Homecare is an extremely personal service delivered in someone's own home and any regulation must take that into account.
With ever increasing demand, we also support the need to introduce some form of means testing or co-payments which will allow home care to play a fuller role where it is needed most".
The report is available online at https://health.gov.ie/blog/press-release/minister-daly-launches-the-report-on-the-findings-of-the-public-consultation-on-home-care-services/