You are reading 1 of 2 free-access articles allowed for 30 days
Financial pressure faced by HIQA, minutes reveal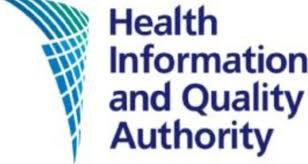 However, the Authority's Acting Chief Operating Officer (COO) Mr Sean Angland stressed that there were processes in place for close monitoring of expenditure and areas where HIQA had discretion regarding its expenditure.
"A revised financial forecast is being prepared and the finance unit will work with each of the Directorates on their budgets to ensure that spend is kept within budget and with minimal impact on objectives," according to the minutes.
An update on this work was due to be presented at subsequent meetings of the Resource Oversight Committee and the board.
During the meeting in March, HIQA's CEO Mr Phelim Quinn also presented a recent revision of the Authority's organisational structure.
"The board queries the capacity to deliver the planned activities for health information and standards development," stated the minutes.
"An update on staffing arrangements for the Health Information and Standards Directorate was provided and it was clarified that, although there are some capacity issues, that the objectives as outlined within the Business Plan should nonetheless be achieved before year end."
It was also advised that, at some point in the future, the continued non-sanctioning of the COO post will need to be examined in the context of HIQA's organisational needs.
The board requested that a short paper be developed that explains what HIQA is currently delivering and additional activities that HIQA will undertake over the coming years.
In terms of the overall budgetary position, a HIQA spokesperson told the Medical Independent (MI) that the Authority is confident of ending the year within the budgetary limits.
On the appointment of a COO, sanction for this post is still awaited from the Department of Health.
HIQA's spokesperson said that, as part of its corporate strategic plan and as the organisation continues to expand and take on new functions, "we believe we will need a skilled and experienced COO".
"The COO role would have a strong internal focus on strategic and business plan objectives and will have a prominent role in leveraging maximum performance across all of our functional directorates," the spokesperson told MI.