You are reading 1 of 2 free-access articles allowed for 30 days
Field of rheumatology is now 'leading advances in medicine'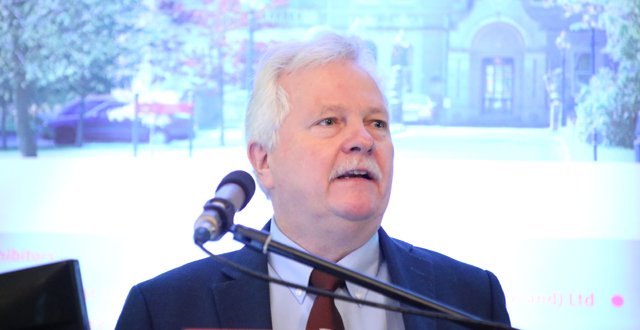 He outlined the major milestones in therapeutic antibody discoveries since the late 1800s, including the development of monoclonal and human antibodies for the treatment of RA.
Speaking to MI, Prof Burmester said the field of rheumatology is now in a golden age with more improvements to come, which will ensure early, fast, convenient diagnosis and tailored treatment for patients.
"We have advanced tremendously in rheumatology. I regard it as maybe the most successful discipline in medicine, at least one of the major ones. We have a better understanding of the disease process, we have identified important molecules, we have now better precision in diagnosing patients and finally we have much better tools with which to treat our patients," he told MI.
In addition to looking for new medications and addressing unmet needs in rheumatology, it is also now clear "that it is extremely important to identify patients as early as possible," Prof Burmester maintained.
"We realise that we have a rather short window of opportunity where we have the chance to prevent any damage, and this period is about four to six months long, so it is essential to identify patients as early as possible," he said.
Prof Burmester added that achieving this will necessitate multidisciplinary involvement, increased specialist nurse input and modern tools like imaging "and much of this will be done by electronic means, such as computers".