You are reading 1 of 2 free-access articles allowed for 30 days
Experts recommend AF screening in older people to cut risk of stroke and death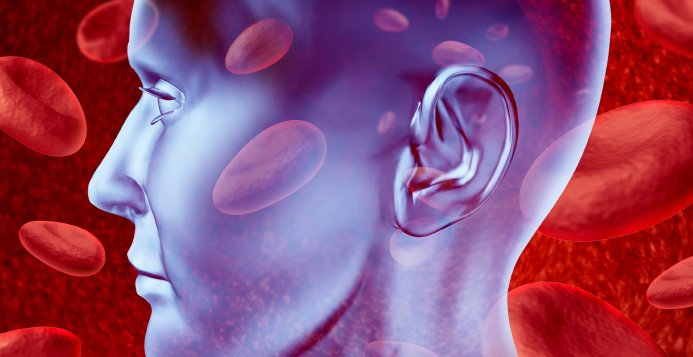 An international collaboration, AF-SCREEN, is behind a global push to introduce national screening programs for the common heart condition atrial fibrillation (AF), which triggers catastrophic strokes.
AF is a common and serious heart arrhythmia accounting for one in three strokes. This happens because the abnormal heart rhythm poses the risk of blood clots forming inside the heart. When clots break off they usually travel to the brain, causing severe strokes.
At least one in three strokes may be associated with AF in Ireland and it is the causative factor first detected in 10 per cent at the time of stroke. Asymptomatic AF which underlies these strokes is not uncommon and can be easily detected by simply taking the pulse, or by handheld ECGs which provide a diagnosis in less than a minute.
"Strokes from AF are larger, more severe and harder to survive than other strokes," said Dr Rónán Collins, Director of Stroke Services at Tallaght Hospital, Dublin, and a medical advisor on stroke for Irish Heart. "The early detection and treatment of atrial fibrillation can protect people from ever experiencing one and will spare them and their families a lot of suffering."
Statistics from the World Heart Federation show 15 million people have a stroke each year, nearly six million die and another five million are left permanently disabled.
"Widespread screening for asymptomatic atrial fibrillation in people aged 65 years and above could cost-effectively reduce strokes and their associated disability, and help save lives," said Dr Collins "However, this is not yet widely recommended in public health guidelines even though it fulfils many of the WHO Jungner-Wilson criteria that we associate with cancer screening programmes."
Dr Collins and his cardiology colleague, Dr Robert Kelly of Beacon Hospital, are members of AF-SCREEN International Collaboration, comprising over 130 cardiologists, neurologists, geriatricians, GPs, health economists, nurses, pharmacists and patient support organisations from 33 countries. The White Paper was written by 60 AF-SCREEN members.
Dr Collins and Dr Kelly recently completed a five day monitoring study in the community of GP patient groups over 60 with 1-2 risk factors and found almost of 15 per cent of those screened had some evidence of the condition. The study was funded by Irish Heart and the pharmaceutical industry and is to be presented at the European Stroke Organisation meeting next week.
Tallaght Hospital cardiologist Dr David Moore and Dr Collins have also started the first interdisciplinary AFIB clinic of its kind with cardiology, geriatric and stroke medicine, pharmacy and nursing input as, according to Dr Collins, "there are many aspects to AF and its treatment that needs co-ordinated decision making and follow-up, we must seek to avoid preventable strokes where at all possible".
He added: "Tallaght Hospital will experience a 500 per cent increase in its over 75 population in the next 10 years and as the incidence of AF rises with age we are going to have a huge number of new cases and new strokes unless we have urgent co-ordinated action on screening and prevention.
"There is also good evidence that finding asymptomatic AF before symptoms develop, and treating it with oral anticoagulants and other therapies, could greatly reduce the increased risk of stroke, and partially reverse the increased risk of associated death."
Screening has been shown to detect undiagnosed AF in approximately 3-5 per cent over 65s and up to 10 per cent over 75 years of age. AF is also an increasingly recognised risk factor for dementia
Given how easy it is to detect AF, and the demonstration of the poor outcomes that can be substantially modified by treatment, AF-SCREEN believe there is a reasonable, cost-effective case to screen for this abnormal heart rhythm in older people in the community, as well as in the clinic.
The White Paper calls for governments worldwide to introduce screening for all older people, at age 65 or possibly older. Programmes could be run through GPs, pharmacies or in the community, and could be carried out with pulse checking, or many of the available easy to use screening tools now available offering a firm AF diagnosis.