You are reading 1 of 2 free-access articles allowed for 30 days
Every day counts for patients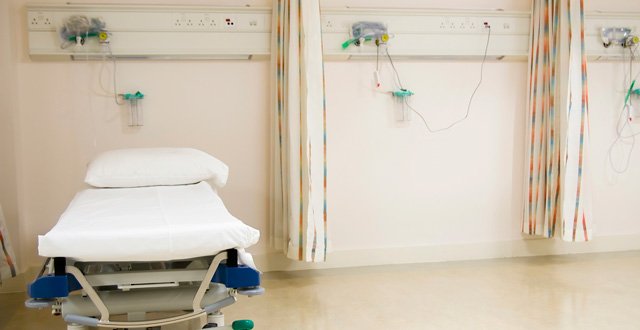 If a Minister prioritises solving an intractable problem, then it is fair to assume that s/he would harness all resources available to solve it, as a well as good information on the extent and causes of the tricky issue.
Minister Leo Varadkar named tackling 'delayed discharges' as one of his highest political priorities as Minister for Health. Since he movedto Hawkins House, an additional €5 million was put into solving the issue in August 2014 and another €25 million specifically allocated for 2015.
However, both he and the recently, and hastily, resigned HSE head of hospitals, Tony O'Connell, have admitted that this sum is not enough to deal with this intractable matter.
In a memo sent to the HSE senior management team last September, Dr O'Connell stated that "an investment of €5 million in early August resulted in an increase in social care places and acute bed closures, however as soon as this additional funding ceased, the excess of demand over supply returned".
Speaking on RTÉ radio at the end of February, Minister Varadkar said "we secured €25 million to address delayed discharges… It did help, it did work, it is not enough and all that resource has now been deployed. So we are going to start going backwards again; the numbers of delayed discharges will start to rise."
Well-known and respected geriatrician Prof Des O'Neill has repeatedly made the point that even calling people who are stuck in hospital beds 'delayed discharges' demonstrates a lack of understanding of the issue, what he names as "underlying gerontological illiteracy".
Each week the HSE produces reports on the numbers of 'delayed discharges'. These are not published or in the public domain. They give a detailed breakdown of how many people are waiting, a hospital-by-hospital breakdown of the numbers waiting and the reason they are waiting.
A recent report details 705 people unwillingly languishing in a hospital bed at midnight on 24 February 2015. Of these, 17 per cent were waiting to go home, 73 per cent to a nursing home bed and 10 per cent to some other destination, such as to a hospice or palliative care bed, waiting for a 'bespoke complex care package'. Over half of these are resident in one of the major Dublin teaching hospitals — St Vincent's, the Mater, St James's, Beaumont and Blanchardstown.
There are 28 categories for the reasons they are stuck in hospital, ranging from processing a nursing home application, to waiting for a home care package or home renovations.
Unbelievably, the report does not detail how long each of these 705 people are waiting unnecessarily in a hospital bed. How on earth can one solve this perpetual problem unless you know how long they are waiting? There is a very big difference between waiting four or five days for a home care package or a nursing home bed or palliative care, and waiting four or five weeks or months. In some instances, this time is the difference between life and death.
And the longer these people are left in those beds, the less likely they are to go home, to have any quality of life on leaving hospital, the more likely they are to be more disabled, more confused, more dependent on 24/7 care.
There are two pertinent proposals in the O'Connell memo. Firstly, he suggests much better 'integrated care' for people with many chronic conditions — these are often those with very complex needs, some of whom are very old and frail. Much better primary, social and specialist care can keep them well at home. Central to this is access to geriatric services, which are currently woefully under-funded and staffed. He acknowledges this may take years to establish but that it is essential.
Secondly, he suggests hospitals pay for the social care required for the 'delayed system failures'. O'Connell's memo costs 700 delayed discharges in hospital over a one-year period at €50 million; caring for those people in residential care would cost half that, or less. It would actually save hospitals money to do this.
But the system is set up in a way which has two completely separate budget lines for hospital care and all other care. Unless the financial incentives in the system change, it is very hard to see this happening. Similar to investing in hospital care, changing financial incentives will not happen quickly, but beginning with some of them would result in real progress. And the time to start is now.
A more immediate and practical starting point would be for the Minister to know how long each of these 705 people are in hospital. This information is gathered, so why not include it in the detailed weekly reports? How long they are in hospital is crucial.
Each of these 705 people are individuals, whose lives deserve to be respected and cherished. If the Minister is serious about solving the delayed system failures, then he needs to know how long they are waiting, invest more in primary, social and specialist care and change the financial incentives.