You are reading 1 of 2 free-access articles allowed for 30 days
Entering troubled waters?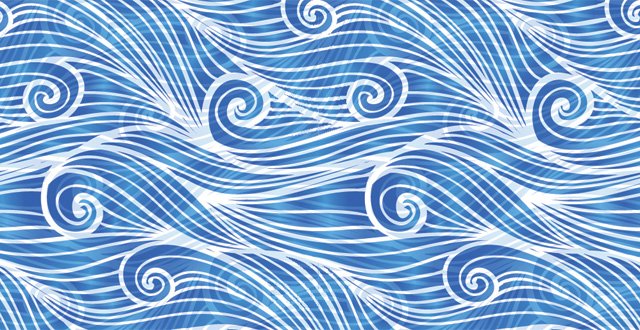 Water has been on most Irish people's lips in recent months. The protests, political u-turns and controversies have filled our streets, newspapers and radio airtime. However the global public health challenges facing the world's water supply are truly profound, experts claim.
The recently published UN-Water Global Analysis and Assessment of Sanitation and Drinking-Water (GLAAS 2014) pointed towards some positive initiatives, but still highlighted major problems. The report found 2.5 billion people around the world lack access to basic sanitation services — 1 billion practice open defecation.
"Water and sanitation are essential to human health," said Dr Maria Neira, Director of the WHO Department of Public Health on the report's release. "International aid for the sector is on the rise. But we continue to see major financial gaps at country level, particularly in rural areas."
An additional 748 million people do not have ready access to an improved source of drinking-water, warns the WHO. And hundreds of millions of people live without clean water to wash their hands, facilitating the spread of diarrhoeal disease, the second-leading cause of death among children under five years old.
But these challenges not only face the developing world. The passionate debate around the introduction of water charges has led to some deep discussion around our own water supply.
The Medical Independent (MI) spoke to two international writers who have focused on different aspects of water — one, a Canadian policy activist who is a former advisor on water to the UN; the other, an American-based archeologist who has written extensively about humanity's historic relationship with water.
Simply put, we take water for granted. This attitude is prevalent everywhere but more true for water-rich countries like Ireland and Canada
Despite the divergent areas of research, both have similar thoughts on the major challenges posed to public health policy.
"The most important thing for policy-makers to understand is that our global water supply is being drawn-down through a combination of pollution, mismanagement and displacement of water from watersheds where it is needed to maintain healthy local hydrologic cycles," says Ms Maude Barlow, who is National Chairperson of the Council of Canadians. She is also author of the 2014 book Blue Future: Protecting Water for People and the Planet Forever.
"Water and its future security must be among the most pressing concerns for governments at all levels and put at the heart of all policy, from trade and food production, to energy.
"Water must be declared a public trust and carefully managed for future generations in a way that protects and restores watersheds.
"It is government's responsibility to set priorities for access in order to protect the long-term health of the watershed and to ensure a just distribution so that no-one goes without. "
Mr Brian Fagan is a former Professor of Anthropology, who has written numerous top-selling books on the climate and ancient societies. In 2011 he published the critically-praised Elixir: A History of Water and Humankind, uncovering our long relationship with our most vital resource. His broad historical knowledge means he brings an interesting take to the current public health challenges facing the world's water supply.
In terms of public policy-makers, he thinks they should "first, think in the long term, in, at a minimum, the context of our grandchildren," he argues.
"Second, divorce any decision-making and planning about water from the short-term election circus that enthralls politicians, which seriously hinders any form of long-term investment and planning," he tells the MI.
"Third, reduce bureaucratic territorial battles and complexities to a minimum and focus on long-term policies that will work. This must be a non-political issue, as much as this is possible.
"Fourth, invest now in infrastructure. And fifth, plan on spending the money now for the future. One cannot put this problem off."
Both Ms Barlow and Mr Fagan warn of a dangerous complacency born out of a false impression that we will always be awash with water.
"The first (major challenge) is what I call the 'myth of abundance'," says Ms Barlow, who served as Senior Advisor on Water to the 63rd President of the United Nations General Assembly.

Ms Maude Barlow
Taking water for granted
"Simply put, we take water for granted. This attitude is prevalent everywhere but more true for water-rich countries like Ireland and Canada. Our leaders, like most people, cannot imagine a world without water. They assume somehow the hydrologic cycle will endlessly restore itself, and where that fails, some technology will come along and fix it. We are cavalier in our attitude towards water and will learn to rue this indeed."
The need for a fundamental rethink in our collective attitude towards water supply is echoed by Mr Fagan, who regards it as a significant challenge. "First, making people generally realise that water is a finite resource, which we should treat with reverence, not as an anonymous, abundant commodity," he says.
"Public education on these issues is an enormous challenge, especially in a country like Ireland, where rainfall is relatively abundant and people are used to it being free.
"In the face of uncontrolled population growth, place immediate restrictions on groundwater tapping and wells that use it, and investigate water recycling and desalinisation, both of which offer potential for the future. All of this is, of course, a climate change issue, which is a hard thing for people to grasp with its long-term perspective, but water shortages are far more urgent and immediate than a century or more of climate change in the future."
The UN recently made a dire warning regarding climate change and water and health. "The cost of adapting to the impacts of a 2°C rise in global average temperature could range from US$70 to $100 billion (€60 to €85.7 billion) per year between 2020 and 2050," said the UN on World Water Day in 2013.
"Of this cost, between US$13.7 billion (drier scenario) (€11.7 billion) and $19.2 billion (wetter scenario) (€16.4 billion) will be related to water, predominantly through water supply and flood management."
However, while both the writers see similar challenges facing governments when it comes to the water supply, they differ somewhat in how they believe the policy mix between the public and private sector should be conducted.
"This is a central issue for the future," says Mr Fagan.
"In the US, private water companies are increasing their proportion of the marketplace. They generally do a good job of investment, inventorying water supplies and recycling — I hasten to add that I am no expert on this subject.
"But surely metering water supplies is an elementary first step in long-term planning. At least you then know how much is being used and for what." Mr Fagan also mentions penalty rates for excessive use.
"This is working well in parts of California." He mentions the significant savings his own town has made.
Ms Barlow differs somewhat regarding the role of the private sector and she voices some particular concerns when it comes to the issue in Ireland. "We are living in a time of austerity, and governments, particularly at the local level, are hard-pressed to find the funds to invest in infrastructure," she says.
"Citizens are forced to pick up the tab for corporations who no longer want any responsibility to the nation states of their origin. Cash-strapped governments around the world are either privatising essential services or charging exorbitant rates for delivering them.
"All this sets the stage for the corporate takeover of water and the loss of democratic control over our water heritage," she warns.
An Taoiseach Enda Kenny has promised that Ireland's new water utility company Irish Water will never be privatised. Opposition parties and anti water-charge campaigners are doubtful and have demanded an immediate referendum to prevent any such privatisation. However the Government rejected this. As part of its recent list of 'concessions' on the charges, the Government has promised a plebiscite will be held if both Houses of the Oireachtas decided to privatise Irish Water.
But is the nature of ownership a public health issue?
"We currently don't have a policy position on this," an IMO spokesperson tells MI.
The spokesperson for the IMO also checked through motions placed at AGMs in recent years and nothing was located: "It hasn't been discussed to date," she adds.
So far no motion has been submitted on this issue for the 2015 AGM.
Thus, whether the public or private ownership of the water supply is a public health issue, or merely a political question, remains disputed. This is also the case when it comes to a 'right' to water — as in, a legal right.
Lecturer in Public Law at the School of Law in NUI Galway, Dr Charles O'Mahony, wrote an interesting recent essay on the right to water, for the Human Rights in Ireland website. In terms of international human rights law, "none of the major treaties refer to a right to water". However Dr O'Mahony does mention that it was only in 2010 that the UN General Assembly adopted a declaration on the right to water. "Ireland abstained from the vote on the declaration," he writes.
Public health
But what is Irish Water's public health role?
"Public health is a matter for the HSE and Irish Water implements public health policy, as determined by the HSE," a spokesperson for Irish Water tells MI. "Irish Water and the HSE are in regular contact in relation to the implementation of public health policy."
The Department of Health does have a specific role in the provision of water under the new water charges.
There is a direction under Section 42 of the Water Services (No 2) Act 2013, that explicitly gives the Minister for Health a direct part in providing direction on what medical conditions should mean that people would have their charges capped. Both Irish Water and the Department of the Environment said last year that they were working in conjunction with the Department of Health on compiling a list of medical qualifying conditions that would mean a financial cap on the charges for those who critically require additional water for medical reasons.
No medical conditions were explicitly mentioned, although the Department of the Environment did indicate that people using home kidney dialysis would be included.
However because of the high-profile Government u-turns on the water charges taken following huge public pressure at the end of last year, no list of medical conditions was finalised. Government concessions that have placed caps on all bills for the immediate future have made the list redundant for now, says Irish Water.
"Irish Water will continue to provide priority services for those critically dependent on water for a medical condition," says the company.
"Irish Water will also continue to offer special services for customers who require additional support communicating with or receiving services from Irish Water.
"As all customer bills will be capped at the relevant maximum charges, the requirement to cap bills for particular customer groups no longer exists."
The Department of the Environment, Community and Local Government is the leading department in the area of the public health aspect of the water supply.
"The role of the department is to provide and update the legislative provisions governing the protection of public health and stakeholders are consulted as part of the drafting process," a department spokesperson explains.
These stakeholders include the EPA, HSE, Irish Water and the Department of Health.
"While formal meetings regarding implementation of the regulations are not held at specified intervals, there is regular and ongoing communication between department officials and their Environmental Protection Agency counterparts regarding drinking-water quality issues," the spokesperson adds.
Public-private balance
A general balance between the public and private sector is also questioned by Ms Barlow, who is also the co-founder of the Blue Planet Project, which works internationally for the human right to water.
"Public-private partnerships are the wrong model for water services. Even though they are touted as being delivered by the private sector but held accountable to the public sector, the truth is that public-private partnerships are a just another model of privatisation," she claims.
"Wherever the profit motive enters the picture with an essential service, the whole equation changes. Study after study shows that private water companies cut their workforce, deliver poorer services, do not invest in pollution control and raise water rates, repeatedly.
"While there is a role for the private sector in laying pipes and building infrastructure, the delivery of water and wastewater services should be maintained as a public service with no profit motive involved.
"To pay for public water services, money can be raised through taxes or modest service charges, but it should always be used to improve services, ensure that no-one is cut off due to inability to pay and to protect watersheds.
"I have watched the situation in Ireland with dismay and believe your Government is setting the stage for full-blown privatisation of your water services and possible corporate control of your water heritage. Being of Irish background myself, this concerns me deeply."
Glass half-full or half-empty?
When it comes to optimism or pessimism, the people MI spoke to have fluid feelings.
As a historic expert and author of Elixir: A History of Water and Humankind, Mr Brian Fagan has a unique, sweeping view over humanity's relationship with water and public health. It gives him both hope and concern.
"As an archaeologist and historian, I am used to looking at human society over long periods of time," he says.
"The big change in water use has come since the Industrial Revolution, with deep drilling allowed by fossil fuels and with the development of cities and also population growth.
"The past tells us that we humans have always found solutions, but sometimes at a high cost."
But if that gives reasons to be cheerful, the scale of the current public health challenge facing governments is on a scale that gives Mr Fagan some dark thoughts.
"The problems we face with water are truly frightening and on an unprecedented scale, especially in places like the Near East and India, where there is uncontrolled population growth and huge disputes over river water," he says.
"Think Bangladesh, Turkey, Syria, Iraq, the Jordan, and the Nile — to mention only a few.
"I think that wars over water rather than petty nationalisms and religious nonsense are very likely in the future, unless we come up with solutions. After all, we have sucked-out the groundwater.
"How are you going to replenish what is a finite resource, especially in a more densely-populated, warming world?"
After many years of front-line involvement in the area of water and public health, Ms Maude Barlow, former advisor on water to the UN, has similarly mixed feelings when it comes to hope and despair about water and public health.
"I am optimistic some days and pessimistic others," says Ms Barlow. "The global prognosis is not good. Huge parts of the world are already in water crisis. China, India, the Middle East, Australia, Mexico, 22 countries in Africa, the US South West — all these and more are facing more than drought; they are facing the potential of running out of water.
"Even water-rich countries like Brazil are in trouble, with Sao Paulo in severe crisis right now. The way we abuse water is a major cause of climate chaos but hardly part of that discussion at all. "
But despite these somewhat daunting challenges and dark prognosis, through her years of lobbying and research on the issue, the Canadian campaigner has seen enough to prevent her from becoming too despairing.
"I have also worked with communities and people around the world who are fighting to take or keep local control of their water and who are showing us the way to care for it," she says.
"For me, hope is a moral imperative. The wonderful work of many brave people in our global water justice family, including the terrific Irish activists, is reason enough to continue this work towards a true water-secure future."
Public health and water: The numbers
85 per cent of the world's population lives in the driest half of the planet.
783 million people do not have access to clean water and almost 2.5 billion do not have access to adequate sanitation.
6-to-8 million people die annually from the consequences of disasters and water-related diseases.
Various estimates indicate that, based on 'business as usual', 3.5 planet Earths would be needed to sustain a global population achieving the current lifestyle of the average European or North American.
Global population growth projections of 2-to-3 billion people over the next 40 years, combined with changing diets, will result in a predicted increase in food demand of 70 per cent by 2050.
Source: UN Water www.unwater.org