You are reading 1 of 2 free-access articles allowed for 30 days
Engaging on clinical ethics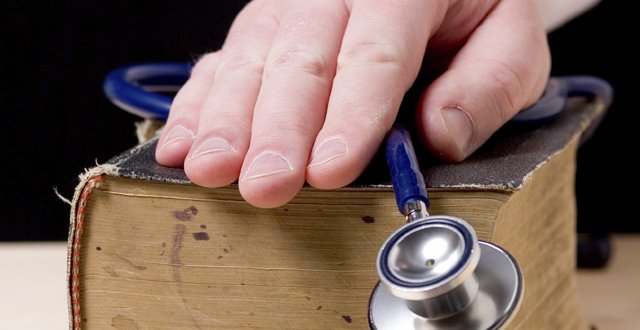 It was a trying, emotive case.
An elite athlete had fractured vertebrae in their cervical spine and the prognosis was life-long paralysis. The patient, a young teenager, was accepted by a top rehabilitation centre on condition that treatment goals were disclosed, but her mother vehemently disagreed. Her child had never known failure and would be devastated, and science did not have all the answers, after all.
Dr Louise Campbell, Lecturer in Medical Ethics at NUI Galway, observed this case during her training as a 'clinical ethicist' in Canada. "It was a clash of values, which many of these clinical ethics cases ultimately boil down to. In this case, it was a clash between scientific evidence and hope rooted in religion," outlined Dr Campbell to the Medical Independent (MI), on the particulars of this case.
Clinical ethics support can be used to assist in ethical disagreements within healthcare teams, and between families and healthcare professionals. In the above case, following a process of engagement and sensitive communication involving clinical ethics support, the mother agreed it was in her child's best interests for the diagnosis to be disclosed.
Fellowship
After completing a PhD in Ethical Theory and Philosophy, Dr Campbell developed a keen interest in clinical ethics and undertook a full-time post-doctoral fellowship, rotating through acute, paediatric, psychiatric and community hospitals.
Clinical ethics support is not a familiar feature of the Irish healthcare landscape and Dr Campbell has been seeking to develop further understanding of how it could prove useful to health professionals in Ireland.
"There is broad agreement that the activities that constitute clinical ethics fall into three groups," stated Dr Campbell. "One is providing education about ethical issues within a health organisation. That could be continuing professional development, it could be in-services, brown-bag lunches, any of that; the second activity is policy revision and development, so incorporating explicitly ethical concerns into existing policies, or creating new policies focusing on ethical issues arising in the course of clinical practice. The third and most controversial aspect is clinical ethics consultation."
There is some disagreement about what clinical ethics consultation comprises. Dr Campbell said such a consultation arises in the context of a difficult clinical situation where a decision has to be made and there is disagreement about what action is most appropriate. "Often, these situations are so difficult because consensus can't be reached about what constitutes harms or benefits in that particular context. Clinical ethics is helpful because it works towards building consensus in these situations.
"The way I see it is that clinical ethics consultation is a form of decision-making support. Generally, the community of clinical ethicists out there see their role mainly as providing support to clinicians — it is very important that it is not represented as a sort of policing or oversight of clinical decision-making by an external body, but actually as the provision of support where needed…. Most clinical decisions are not just clinical in nature, they incorporate several other factors and involve focusing on patient preferences, family requests and cultural factors."
'Best practice'
In an article in The Irish Times in December 2014, health commentator Dr Muiris Houston wrote that the availability of a clinical ethics service was "increasingly considered best practice" for particularly challenging dilemmas in hospitals.
He was writing in the aftermath of the tragic case of a pregnant woman diagnosed as brain-dead but kept on life support, due to clinician fears that ceasing ventilator support would contravene the Irish Constitution and the law. The case was resolved at the High Court, which considered continuing somatic support "a futile exercise".
Dr Houston wrote that, for many doctors, turning off life support in the case of a brain-dead woman in the early stages of pregnancy "would not pose an especially difficult ethical dilemma", albeit it was not a decision to be taken lightly by a lone doctor.
However, he identified important questions in the wake of the High Court case: did Irish hospitals have access to trained ethicists to help inform best practice? How many hospitals had a clinical ethics service?
In fact, it appears that very few hospitals have clinical ethics committees and, where they exist, meaningful detail on their work is not publicly released or easily acquired. Some clinical ethics committees, and entities known as rights committees, have also emerged in the intellectual disability space.
The role of clinical ethics committees is distinct from that of research ethics committees. Currently, there are 12 research ethics committees in Ireland legally mandated to review applications for clinical trials of medicinal products under EU regulations.
Many more research ethics committees assess applications for health-related research that are not clinical trials of medicinal products. Within this somewhat complex labyrinth, some research ethics committees also assume a broader clinical ethics component. The policy development aspect of clinical ethics committees appears to be their predominant role, with the 'clinical ethics consult' less common.
'Conflict of interest' section queried at ethics guide launch
The section on 'conflicts of interest' in the Medical Council's new Guide to Professional Conduct and Ethics for Registered Medical Practitioners should have provided more specific guidance to doctors around public/private practice, attendees at the recent launch event heard.
Prof Des O'Neill, Consultant Geriatrician, Tallaght Hospital, told the meeting that the Council should "seriously consider giving much more specific advice" in this area.
Prof Des O'Neill
Speaking to MI, Prof O'Neill said the guide was "a remarkable distillation of advances and established practice" and represented "a level of sophistication and preparation unparalleled by any other professional guideline in Ireland".
He further noted that "for the first time, the potentially disruptive influence of private versus public practice has been openly included".
However, he would recommend in future editions, an emphasis on the fact that "tensions between private and public practice represent the most common form of conflict of interest encountered by doctors within the Irish health service, and that differences in treatment between public and private patients have been documented in research in areas such as general practice and obstetrics".
According to section 62 of the guide, "You must not let financial considerations influence or appear to influence your management of patients. You must tell patients about any beneficial interest you or a close family member has in a private clinic, hospital, pharmacy or other institution to which you propose to refer them to for investigation or treatment."
The issue of public information on doctors' interests is becoming increasingly discussed in the UK, where there have been calls for the General Medical Council (GMC) to establish a public register of doctors' interests. The UK regulator is examining this proposal.
"In terms of publishing information on our register about doctors' declared interests, this is something we are still considering and is part of wider work we are carrying out on the future of the medical register," said a GMC spokesperson.
The GMC publishes online the interests of its members, co-opted members, external chairs and the senior management team. It has been doing so for at least six years, but the Irish regulator does not undertake a similar public exercise.
Medical Council CEO Mr Bill Prasifka, speaking to MI at the launch of the guide, noted the imminent register for disclosure of payments by pharmaceutical companies to doctors in Ireland. This will be run by the pharmaceutical industry and doctors can withhold consent on their names being published.
"A particular register for all the other interests is not something we have here at the moment, but clearly there is an obligation, if you have a conflict, to disclose to your patients. But we are not prescriptive on how that is done – we leave it up to the individual doctor in the context of their own practice," stated Mr Prasifka.
In relation to the GMC's practice of publishing online the declared interests of its members and senior executives, MI asked Mr Prasifka if that was something the Medical Council could move forward.
"Well it is something we should look at, I suppose. That's a matter for Council but it's certainly something we should give consideration to."
Also speaking to MI, Council Vice-President Dr Audrey Dillon said she personally "wouldn't have an issue" with Council members' declared interests being published on its website. "I think transparency is important."
However, on the aspect of the Council potentially operating a public register of all registered doctors' declared interests, she said this would be a "big undertaking".
"The key thing about the guide is that we have changed the conflicts of interests (section) and made it very incumbent on the doctor to inform the patient if they own, for example, a scanner or a machine or a clinic or a building – whatever it may be – and they are recommending a treatment or procedure … they must tell the patient. A registry would maybe be a next step but I can't see it as something that's on the cards."
A conflict of interest register and training in possible bias was organised by the Council before its accreditation visit to RCSI Bahrain in late 2014, arising from legal advice.
"In line with best practice, the Medical Council has procedures in place to safeguard against any potential conflict of interest. These procedures oblige members of Council or its committees to absent themselves from consideration of any matter where it is identified that there is or may be a conflict of interest," said a Council spokesperson.
Novel
Prof Deirdre Madden, Professor of Law at University College Cork, says that in theory the availability of clinical ethics services is a good idea, as hospitals and healthcare professionals do sometimes struggle with challenging ethical issues in their practice.
"I believe they use their own experience and wisdom in conjunction with asking advice of colleagues in making the necessary decisions and this seems like a good plan of action in general," said Prof Madden, a leading expert in medical law and ethics.
"But there may be situations which are novel or unprecedented that may prove difficult for everyone. In those circumstances, it might be helpful to have access to an individual or group of people who can assist in reflecting the ethical principles at play in the decision in an objective and professional way."
Dr Audrey Dillon, Vice President of the Medical Council and Chair of its Ethics and Professionalism Committee, told MI that the issue of access to clinical ethicists or clinical ethics services did not arise during the Council's consultation on its latest ethical guide, launched recently in Dublin (see both panels). However, she said "there probably is a need for more local resolution of ethics queries".
Dr Dillon noted that while some hospitals have clinical ethics committees, this is "not widespread or uniform".
MI queried the seven Hospital Groups on whether they or their hospitals had clinical ethics committees and/or engaged clinical ethics support. Not all had responded by press time.
In the South/South West Hospital Group, Mercy University Hospital, Cork, is the only hospital with a clinical ethics committee.
According to a Group spokesperson, this committee is supported by a multidisciplinary working group. The committee comprises of three members (two of whom are Board of Governor members), while individuals with "relevant skills and expertise are co-opted as deemed necessary".
The committee assists in respect of development of policies and guidelines and serves as a focal point for communication on issues that may arise "in regard to clinical ethics and any other matters the board deems necessary".
According to the spokesperson, details pertaining to the committee are available in the Mercy University Hospital's Code of Governance, Corporate Ethics and Business Conduct, published in November 2015. According to this document, the first listed function of the committee is to "reflect in its policies and practices the moral, ethical and social teaching of the Catholic Church as a result of its character, identification and tradition".
In fact, the hospital's religious ethos is writ large throughout the document, which also outlines the hospital's ethical responsibility to carefully consider patients' values and preferences, including decisions to discontinue treatment, and recognise its responsibilities under the law.
The hospital's 2014 annual report noted that the committee held two meetings that year. One of its areas of work was identifying new policies to include an open disclosure policy (this policy was approved in September 2015).
The Children's Hospital Group (CHG) plans to establish a clinical ethics committee "with patient care at its centre and that best meets the requirements of a modern, multicultural society".
Currently, the Research Ethics (Medical Research) Committee in Our Lady's Children's Hospital, Crumlin, (which is recognised under EU regulations on clinical trials) and the Ethics Research Committee (ERC) in Temple Street Children's University Hospital both support clinical teams, when appropriate, by providing "a consultative forum to provide support, consultation and clarification on the ethical issues involved in contemporary and emergent child and family healthcare".
Asked if religious ethos played a part, a CHG spokesperson responded that Crumlin's Research Medical Ethics Committee fulfils its responsibilities under EU regulations. As regards Temple Street's ERC, it is governed by the hospital's ethical code and reviews submissions in that context. "The interests of patients in all clinical decisions remains paramount," said the CHG spokesperson.
Meanwhile, Prof Colette Cowan, CEO of UL Hospitals Group, has approved the establishment of a Group clinical ethics committee. It is intended that it will "reflect a broad range of expertise and experience, clinical and otherwise", said a spokesperson.
Beaumont Hospital, Dublin, has a clinical ethics forum (an advisory body to clinicians on ethical matters), while the Bon Secours private hospital group has a clinical ethics committee.
The Ireland East Hospital Group is discussing the establishment of an ethics committee. Additionally, the board of the Mater Hospital is "reconstituting" its ethics committee. The National Maternity Hospital has an "executive ethics committee".
MI asked the Department of Health whether it had any oversight of the work of clinical ethics committees. A response was awaited at press time.
Dr Campbell believes there is a need for greater transparency in the area.
Slow
Prof David Smith, Associate Professor of Health Care Ethics at the RCSI, Dublin, is currently a member of the clinical ethics committees of the Bon Secours group and the Daughters of Charity, and a periphery member of Beaumont's clinical ethics forum. He also sits on the National Advisory Committee on Bioethics.
According to Prof Smith, the case analysis and review aspect of clinical ethics support has "not really taken off" in Ireland when compared with the US and Canada. This is likely connected with the voluntary nature of committee work and the logistical issues of gathering such a group very quickly.
"I think it is partly that problem and maybe a little resistance from, say, the healthcare professionals, but I have never really encountered that resistance. They have normally been quite happy to discuss some of the ethical implications of the treatment that they are offering."
On the issue of a hospital's religious ethos, in the context of his own work in clinical ethics practice, "I have never really encountered it in any significant way; I have never really run into a real block with the church's ethos…"
Prof Smith adds that, where conflicts arise in ethical practice, it is often where there is a dispute within the healthcare team on how they should proceed with a particular treatment.
"I'll give you an example outside of Ireland that I was involved in. This man was admitted to hospital, he had been involved in an oil fire, and 90 per cent of his body was third-degree burns and he had inhalation burns, and the dispute within the team was whether to treat or whether to just sedate and allow him to die. The general practice in Europe would have been to sedate and allow him to die, while in that country, half the team wanted to 'treat, treat, treat', and the kind of treatment they were looking at was very radical and potentially you'd be torturing this man for many years…. "
Situations are not always resolved by clinical ethics consultation; however, it is usually considered helpful at the very least.
The way I see it is that clinical ethics consultation is a form of decision-making support
Evidence
Meanwhile, Dr Campbell referred to a lack of evidence to prove clinical ethics services improved the quality of decision-making or of patient care. This was largely because the research was difficult to conduct or hadn't been done, allied to the fact that many such services were "under-resourced", she outlined.
Indeed, the infrastructure around clinical ethics practice has concerning shortfalls, even in countries where it is much more established.
"There are a few centres in the world, mostly in North America, where you can actually train as a clinical ethicist, although it isn't a credentialled profession and that is one of the problems it has when it comes to being recognised as valuable," Dr Campbell commented. Globally, there is "a lack of consensus" about the goals of clinical ethics as a discipline, but the role is emerging in some parts of the world as a distinct profession.
She foresees the most logical means of developing the area in Ireland, from its current low base, would be by devising and developing well-structured and trained clinical ethics committees, with external support from a clinical ethicist where necessary.
In one way, it is "a leap of faith" for a hospital to implement clinical ethics services, but she considers it a necessary development for the Irish health service.
"I am biased obviously, but I do think it is important and I have seen it working," she stated.
Council wants colleges to publish specialty ethical guides
The Medical Council is encouraging postgraduate medical bodies to produce ethical guides on specific areas of practice, according to its President Prof Freddie Wood.
Speaking at the launch of the Council's updated ethical guide, Prof Wood said it considers its guide to be a generic document for all medical practitioners. However, under Prof Wood's leadership, the Council had asked "all the 13 postgraduate colleges, once this is published, to actually consider their own professionalism guide".
Prof Wood said the Council would be happy to collaborate with colleges. He noted that the Irish College of Ophthalmologists had already published a document on refractive procedures.
RCSI President Prof Declan Magee told the meeting that the College would be producing surgery-specific ethical guideline.
Prof Declan Magee
Speaking to MI, Associate Professor of Healthcare Ethics at RCSI, Prof David Smith – who raised the issue of specialty ethical advice at the meeting – said the Council needed to encourage the colleges to develop detailed guidelines or develop guidelines itself on "quite specific issues".
Off-label use of drugs and cosmetic surgery were two important areas in this regard, he noted.
*The Council's ethical guide has new contributions on social media, equality and diversity, doctors in leadership and management roles, doctors as trainers and clinical handover. Consent, medical records and telemedicine are among the sections updated. Visit www.medicalcouncil.ie for further information.